That Weird T-Shirt Movement Keeps Gaining Popularity Ahead Of 2016 US Presidential Election…

**DEAR READER: Do You Also Think The World Is In Trouble Due To The US Presidential Candidates Of 2016? Then SHARE This Article And Spread Word Of The 'Either Way…' Movement To The World What You Think!!
It started as a joke, I'm sure…
"Hey Donald… YOU should run for President!"
If he can run a Billion-Dollar corporation, surely managing the economy (and healthcare, and immigration, and…) would be doable too…
… right?
As for Hillary, I guess it made sense she'd take a run at it too, considering who her husband is and the political catastrophes they've already had to go through.
Who better to break the barrier of 'First Woman President?'
… right?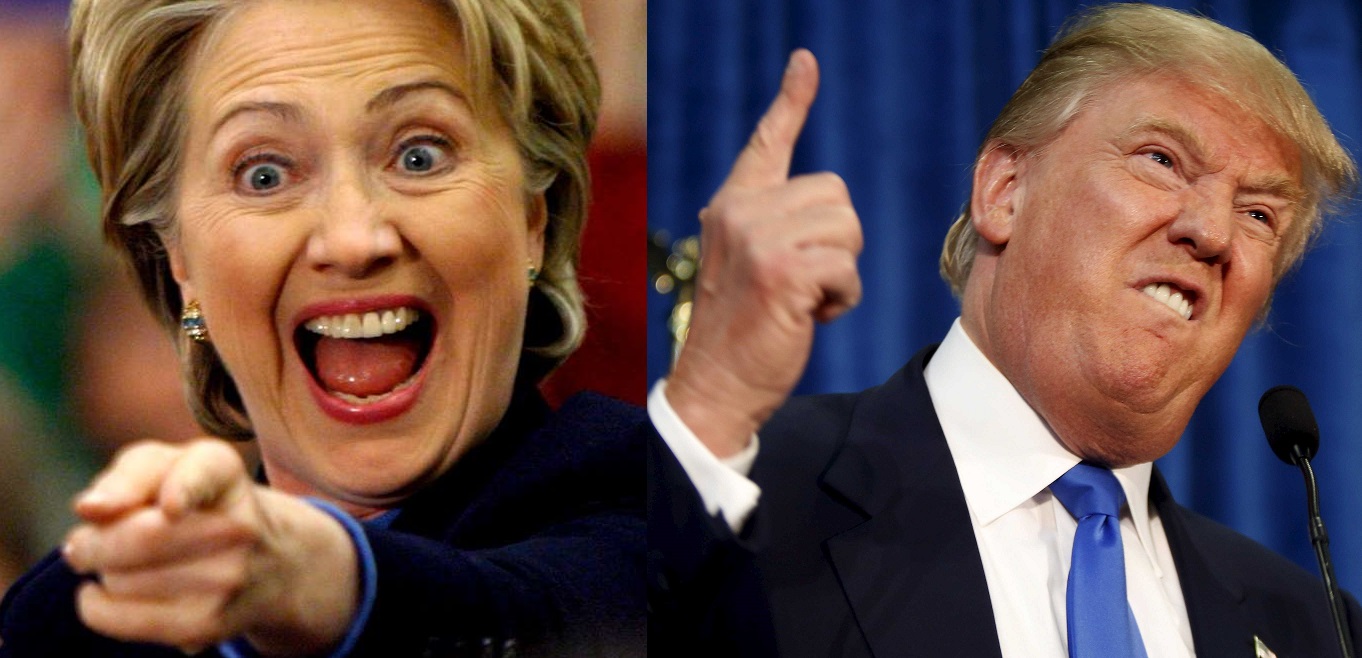 The Next 'Most Powerful Person In The World'…
Is There's A Doomsday Clock About To Expire Somewhere?
As it turns out, The World (let alone the United States) is now at kind of a political impasse. They're left with two candidates who may as well be Reality TV Show Contestants. In fact, one of them basically is.
Realising the next 'Most Powerful Person In The World' is either going to be a "floppy haired clown" or a "deeply corrupt witch" in the words of some opponents… college students in Europe have really taken it to heart.
What we thought was going to be a passing fad, seems to have seriously taken hold as hundreds of students collectively are now rocking the 'Either Way…' apparel in several European countries, in order to show their disapproval of what they consider to be 'a reckless US political system'.
NOTE: We Covered The Origins Of The Movement Here!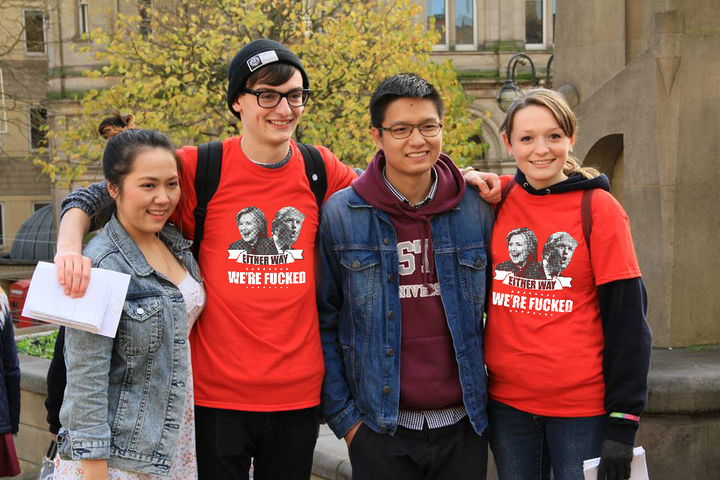 Members Of The 'Either Way…' Movement In London, UK
Making Their Voices Seen As Well As Heard…
In recent days, there have been more and more sightings of these t-shirts, hoodies etc. around various college campuses in London, Paris and Amsterdam – and it appears to be – instigated by the underground T-Shirt Designers at PoliticalFunny.org (a project led by a meme-centric collaborator popular among students).
What started as a few scathing (but funny!) comments on a private message board suddenly started snowballing, picking up more and more supporters as the 2016 US Presidential Race and Debates continued – becoming more farcical with each event.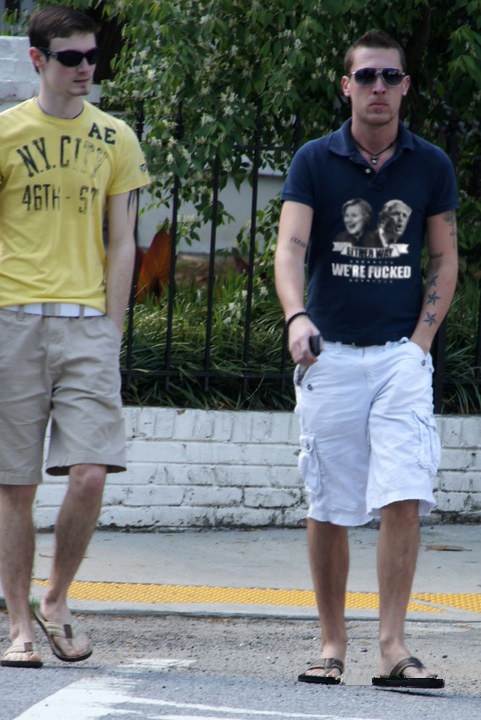 A Member Of The Amsterdam Chapter Of The 'Either Way…'
Movement Boldly Making It Known Europe Is Disappointed…
From a relatively tame first debate, to a Jerry Springer-style 'Town Hall' debate where Trump brought in accusers of Bill Clinton's sexual molestation and made threats to have Hillary jailed for her own controversies… then of course the now infamous 'Trump Tapes', which were strategically leaked and brought back into the spotlight.
The US Presidency isn't just a US issue – it affects the entire world globally and so it stands to reason the onlooker from countries like England, France and The Netherlands are starting to make their voices heard.
The Parisian Youth In Paris, One Of Which (Perhaps Not This Guy) Was Quoted As Saying:
"The Next US President Will Be Worse For Us Than Vietnam Was"
… but in French, obviously.
Let's just hope 'The Most Powerful Person In The World' really is just a figurehead, huh?
The 2016 Presidential Election may or may not have started as a joke… But it's certainly going to end as one.
And unfortunately, nobody's laughing.
Do The US Presidential Candidates Bother You Too?
You can Grab your own at PoliticalFunny.org while they're still available and join the 'Either Way…' Movement. Or just look cool and make intelligent people smile.