I Asked AI to Invent New Ice Cream Flavors: The Results are Deliciously Wild!
Welcome to a delightful journey through the world of imaginative ice cream flavors! In this article, we explore a variety of unique, mouth-watering ice cream concoctions, each one promising a distinct and memorable taste experience. These aren't your average flavors found at the local ice cream shop; they're inventive, bold, and utterly scrumptious. Curated by an advanced AI, these flavor predictions blend tradition with innovation, taking your taste buds on an adventurous ride. From the aromatic allure of exotic spices to the comforting embrace of familiar ingredients with a twist, get ready to dive into a world where every scoop tells a story!
1. Mystical Matcha Mousse: Inspired by the serene tea ceremonies of Japan, this flavor combines the gentle bitterness of premium matcha green tea with a velvety mousse-like creaminess. It pairs wonderfully with delicate shortbread or as an intriguing contrast to dark chocolate.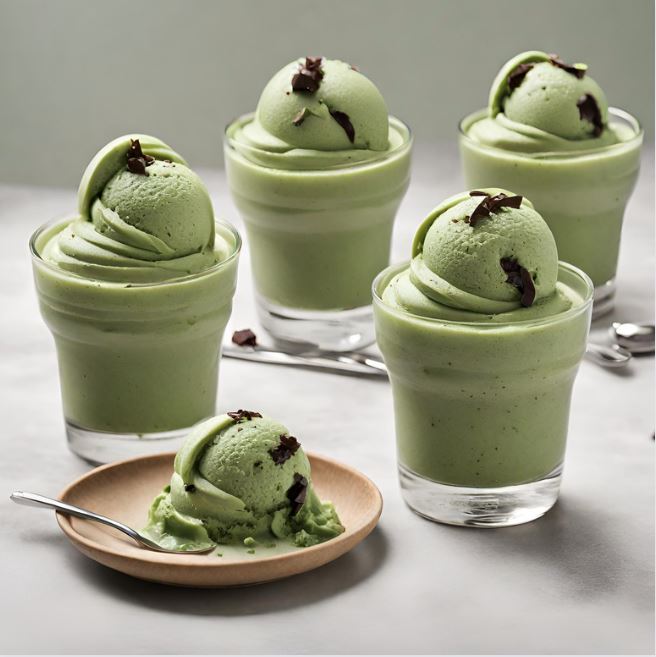 2. Saffron Rose Symphony: This luxurious flavor, originating from the royal kitchens of ancient Persia, blends the exotic, slightly earthy notes of saffron with the romantic essence of rosewater, creating a unique, fragrant experience. Enjoy it with pistachio-laden baklava or a crisp, buttery tuile.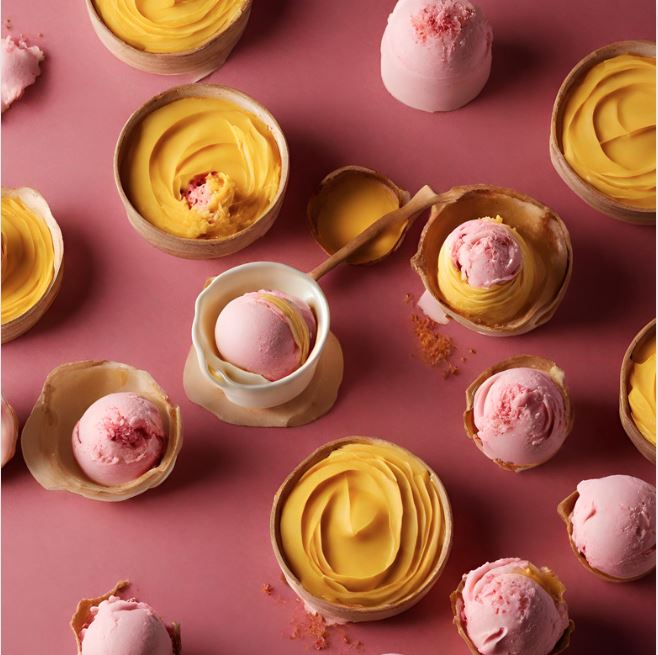 3. Smoky Bourbon & Brown Sugar Bacon: An adventurous flavor that hails from the heart of Southern Americana, combining the warm, rich tones of aged bourbon and the sweet, caramelized crunch of brown sugar-glazed bacon. Perfect when paired with classic pecan pie or simply on top of a warm waffle.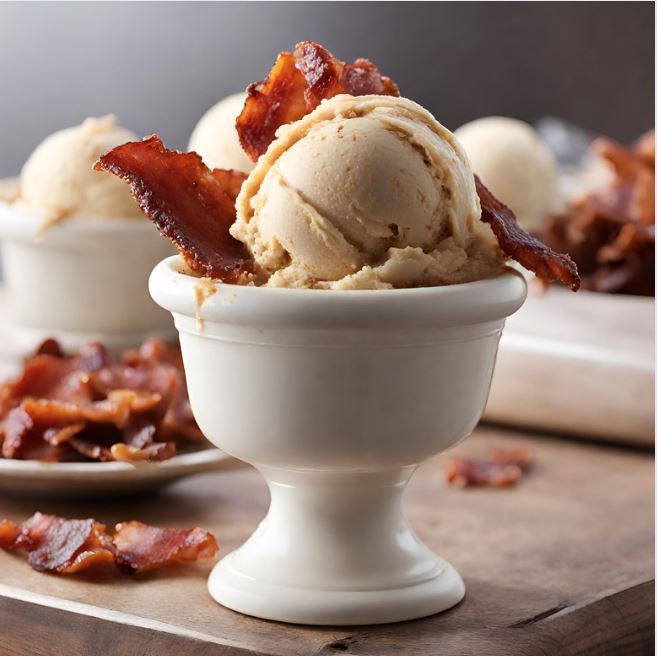 4. Lavender Lemonade Sorbet: A refreshing and light flavor inspired by the rolling lavender fields of Provence, paired with the zesty, uplifting twist of freshly squeezed lemonade. This sorbet is a delightful palate cleanser or a perfect accompaniment to a fluffy angel food cake.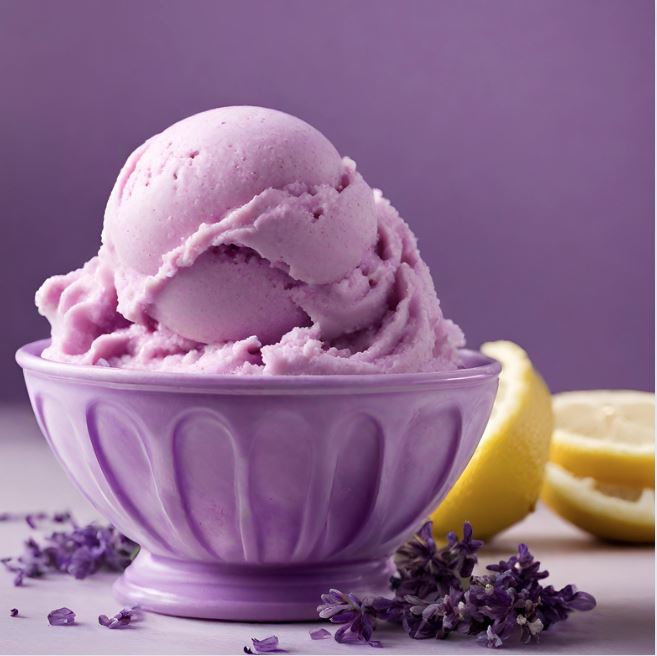 5. Toasted Coconut & Caramelized Pineapple: Evoking the tropical vibes of a beachside getaway, this flavor swirls the nuttiness of toasted coconut with the sweet, tangy bursts of caramelized pineapple chunks. It's a dream when served alongside a creamy, rich coconut panna cotta or a pineapple upside-down cake.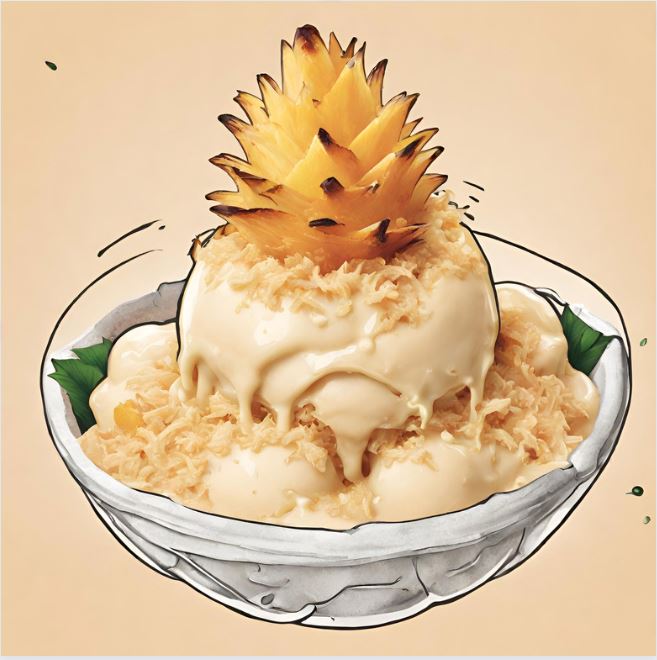 6. Midnight Espresso & Dark Chocolate Chips: Inspired by the quaint coffee houses of Vienna, this flavor offers the deep, aromatic intensity of freshly brewed espresso balanced with rich, bittersweet dark chocolate chips. It's a match made in heaven with traditional coffee cakes or even a simple, warm croissant.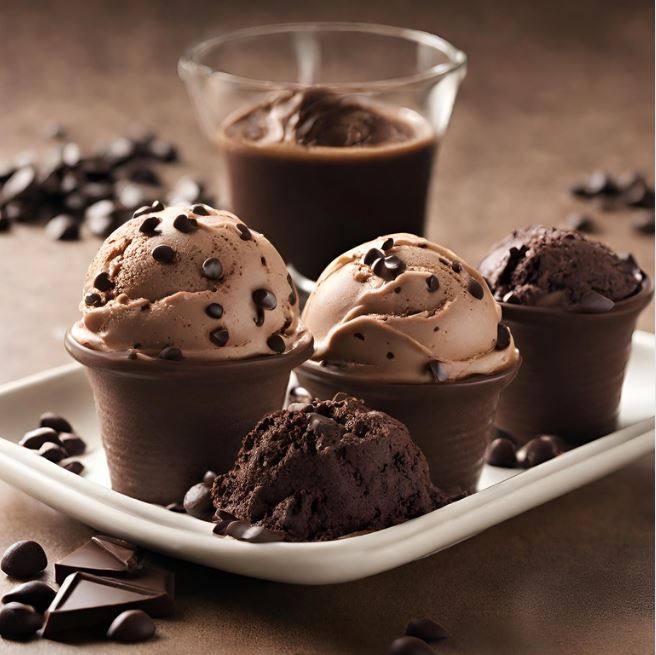 7. Chai Spice & Honey: Drawing from the aromatic spices found in Indian chai tea – cardamom, cinnamon, ginger, and cloves – this ice cream is sweetened with a generous swirl of golden honey. Enjoy it with a warm, spicy gingerbread or drizzled over apple pie.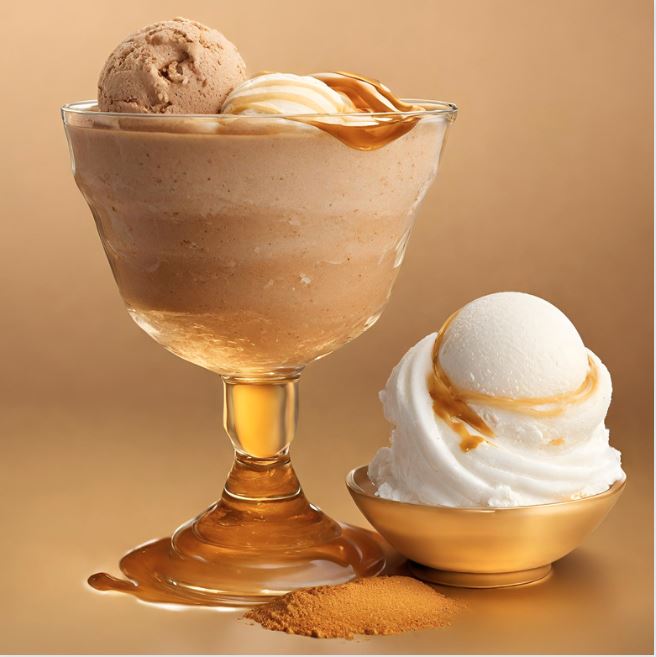 8. Salted Caramel Pretzel Crunch: A playful take on sweet and salty, inspired by carnival treats and movie theater snacks, combining creamy salted caramel ice cream with bits of crunchy, salted pretzels. Serve it with a chocolate brownie or sandwiched between two chewy cookies for an ultimate indulgence.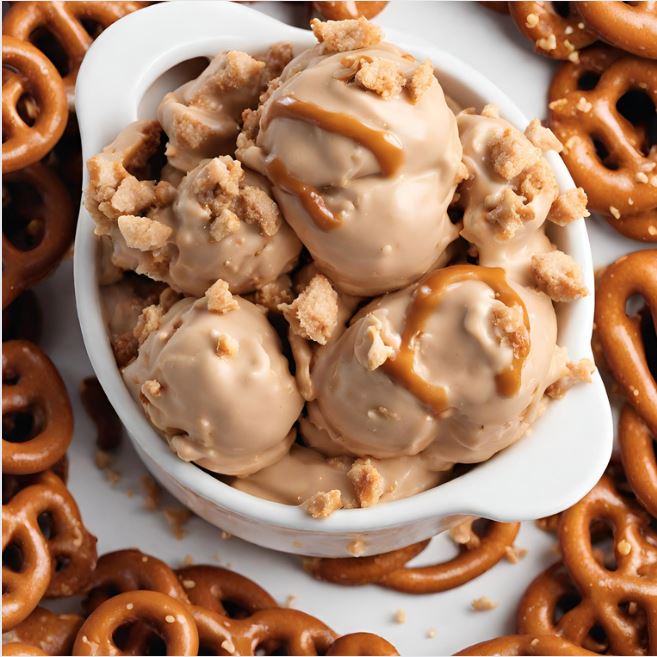 As we reach the end of our flavorful journey, it's clear that the possibilities in the world of ice cream are as boundless as the imagination itself. These AI-inspired creations offer just a glimpse into the future of frozen desserts, where tradition collides with innovation to create something truly extraordinary. Whether you're drawn to the comforting warmth of chai spice and honey or the adventurous zest of smoky bourbon and brown sugar bacon, there's a scoop for every palate.
So, why not challenge the norm and whisk your taste buds away on a delectable adventure? After all, in the whimsical world of ice cream, there's always room for one more scoop!
If you're interesting in more Ai generated fun, check out some new board games, as made by an AI!
Still hungry for more content? Check out our list of 10 super cool food carvings!
If you have a more nostalgic appetite, here's a list of 90's foods that don't exist anymore!
Leave a Response