A Poor Indian Man Travels Across 8 Countries On A Cycle To Meet His Wife In Sweden
If you think true love is only meant to be scripted in Bollywood movies then here this guy has proved you wrong.
Back in 1977, this India-born Swedish artist Pradyumna Kumar Mahanandia rode a second hand bicycle for four days and three weeks from New Delhi to Gothenburg only to reach his sweetheart Charlotte Von Schedvin whom he had promised to meet.
Mahanandia belonged to a poor family due to which he could not get proper education but he was a gifted artist. He somehow went to College of Art in New Delhi and started becoming popular in making portraits.
Mahanandia and Charlotte met in 1975 when Charlotte came down all the way to India to get her portrait made by him. Love had to bloom when Mahananda was touched by Charlotte's beauty and Charlotte's heart was won by his simplicity.
They tied the knot but life was not so easy for them still. Mahanandia had to stay back in India to complete his education and send his beloved with a promise to meet her again. He denied air ticket to Europe from Charlotte and decided to reach on his own expenses.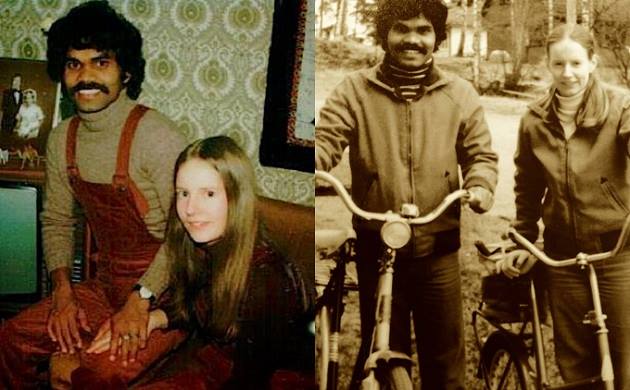 Time came but poor Mahanandia was not financially good. But, he never let the problem become a barrier between their love. He proved "Love knows no boundary" and sold all his belongings, bought a second hand bicycle and traveled on it from New Delhi to Sweden.
Struggling times were over for Mahanandia when he was happily accepted by her wife's family and they were blessed with two kids. It was indeed a happy ending.
Here's their love story…