15 The Wolf Of Wall Street Quotes That Will Motivate The Business Success For Any Sales Agent
Martin Scorsese and his team together with the actor Leonardo DiCaprio create a hit movie based on the wild life of the New York broker Jordan Belfort.
Jordan Belfort is a long-standing penny broker of the Island, who served 22 months in prison for fraudulent investors in a massive 90-year-old securities fraud involving widespread corruption on Wall Street and the corporate banking world, including the designer Steve Madden. He put all his energy into various business opportunities and brought them to success.
Even today, Belfort makes his money easy, with a degree of persuasion that can only be represented by DiCaprio .
Here are some of the best inspiring quotations from the movie… from a guy who has made tons of money on Wall Street.

1.Jordan Belfort: On a daily basis I consume enough drugs to sedate Manhattan, Long Island, and Queens for a month. I take Quaaludes 10-15 times a day for my "back pain", Adderall to stay focused, Xanax to take the edge off, pot to mellow me out, cocaine to wake me back up again, and morphine… Well, because it's awesome.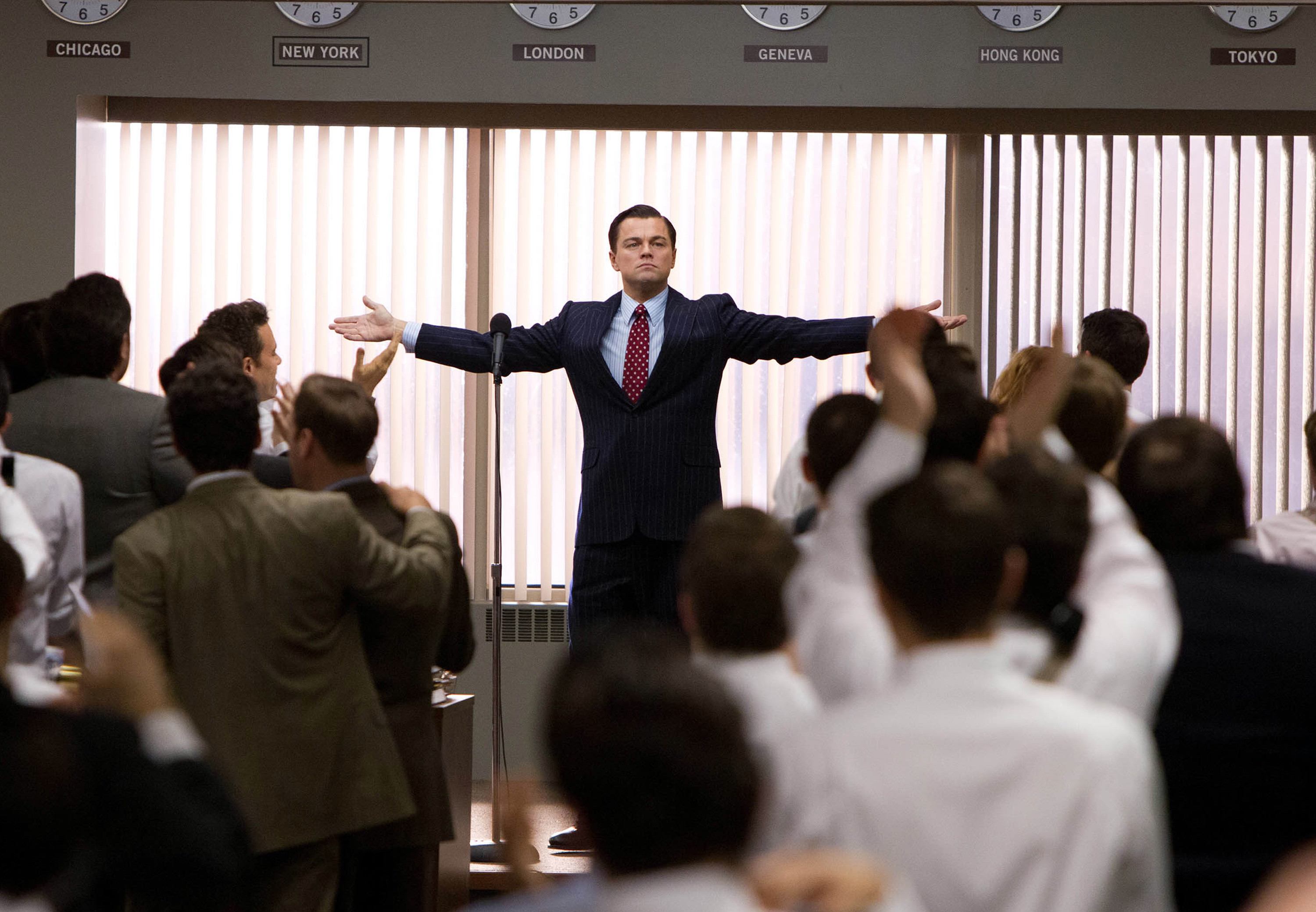 2.Jordan Belfort: My name is Jordan Belfort. I'm a former member of the middle class raised by two accountants in a tiny apartment in Bayside, Queens. The year I turned 26, as the head of my own brokerage firm, I made $49 million, which really pissed me off because it was three shy of a million a week.

3. Max Belfort: What kind of hooker takes credit cards?
Donnie Azoff: A rich one!

4. Mark Hanna: The name of the game, moving the money from the client's pocket to your pocket.
Jordan Belfort: But if you can make your clients money at the same time it's advantageous to everyone, correct?
Mark Hanna: No.

5. Jordan Belfort: I fucked her brains out… for eleven seconds.

6. Jordan Belfort: [holding his child] Does Daddy get a kiss from both of his little girls?
Naomi Lapaglia: Oh, no. No, Daddy doesn't even get to touch Mommy for a very, very… very long time.
Jordan Belfort: Daddy's really sorry about what he said in the other room, he didn't mean any of it!
Naomi Lapaglia: Daddy shouldn't waste his time. And from now on… it's gonna be nothing but short, short skirts around the house. And you know something else, Daddy? Mommy is just so sick and tired of wearing panties.
Jordan Belfort: Yeah?
Naomi Lapaglia: Yeah.
Naomi Lapaglia: [pushes him away with her legs] But no touching.
Jordan Belfort: Oh, gosh.

7. Jordan Belfort: I am not gonna die sober!

8. Patrick Denham: Let me give you some legal advice: Shut the fuck up!

9. Jordan Belfort: [to the waiter] Oh, I'm good with water for now.
Mark Hanna: It's his first day on Wall Street. Give him time.

10.Naomi Lapaglia: Who's Venice?
Jordan Belfort: Who? Who?
Naomi Lapaglia: Who? Who? What are you, a fuckin' owl?

11. Donnie Azoff: I'll tell you what: I'm never eating at Benihana again. I don't care whose birthday it is.

12. Jordan Belfort: [in thoughts] What I'm asking, you Swiss dick, is are you going to fuck me over?
Jean Jacques Saurel: [also in thoughts] I understand perfectly, you American shit,
Jean Jacques Saurel: Ça depend.
Jordan Belfort: Ça depend on what exactly?
Jean Jacques Saurel: Whether America plans to invade Switzerland in the upcoming months.

13. Jordan Belfort: The only thing standing between you and your goal is the bullshit story you keep telling yourself as to why you can't achieve it.

14. Jordan Belfort: My wife, Naomi, the Duchess of Bay Ridge, Brooklyn. A former model and Miller Lite girl. Yeah. She was the one with my cock in her mouth in the Ferrari, so put your dick back in your pants.

15. Donnie Azoff: Jesus Christ, I think you have a fuckin' drug problem.
Jordan Belfort: Where are the 'ludes'?
Donnie Azoff: They're up my ass. Don't worry about it, I got it.
Jordan Belfort: [sigh of relief] Thank God.