17 Photos Of Deadly Indian Roads That Will Give You A Heart Attack
Since ages, roads have been the cheapest and oldest means of transportation though it takes more time to reach the place. Not only this, some people just prefer traveling by road because they are quite adventurous and love to explore. But, will this be same for the roads which just look like the way to hell. Here are some of the most dangerous roads in India which will surely send chill down your spine only looking at them. You would rather feel you would walk on these instead of driving.
1. A bus takes a cliff-hanging drive under the huge rock mountain in Kinnaur road in Himachal.
2. Everyday, thousands of people take this route for daily transportation.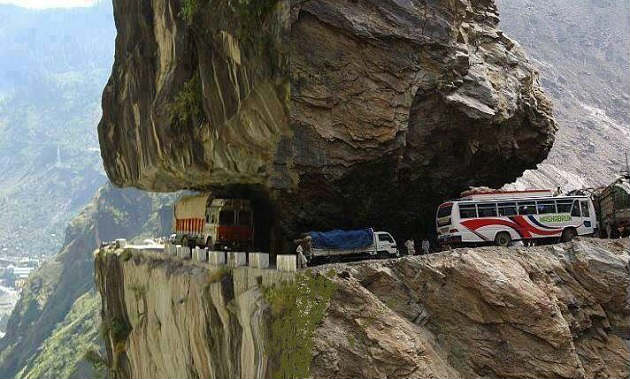 3. A mishap or steering failure here will definitely take your life. Better walk huh?
4. Imagine, how hard  the everyday routine of these bus drivers would be.

5. Living life on the edge…
6. Trucks pass through one of the most dangerous mountain passes in India. At an elevation of 11,575-feet, Zo Ji La Pass is the only highway connecting Srinagar to Ladakh.
7. So you think you have a tough job?
8. This is Rohtang Pass in Manali and it can be deadly during winters.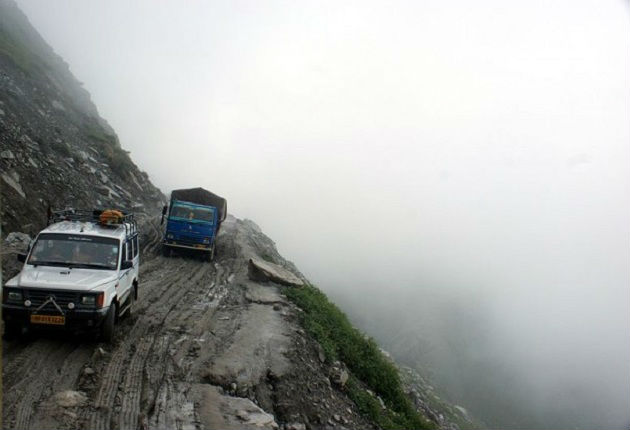 9. Especially when it is covered with snow and it is slippery as hell.
10. Khardung La in Ladakh has beautiful scenery around but you just don't get distracted while driving.
11. Does it look like the one you see in movies? We bet you can't travel here at all.
12. This is Keylong-Kishtwar Road in Jammu region. Obviously, not for the people with weak heart.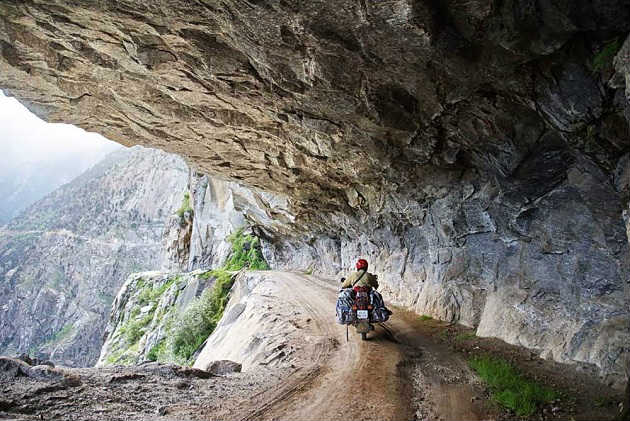 13. Aren't you already scared enough to pee in your pants? Wait until you see the last one.
14. You need a lot of courage to take this road trip up in the rocky Himalayas. Never attempt it.
15. No way, I will just sit at home. OMG!
16. And no one messes with this Taranda Cliff in Himachal Pradesh. It has taken the lives of hundreds of people who crossed it.
17. Now, SALUTE to the drivers who take this daring job everyday to get you home safely.