12 Moments That Proved A.P.J Abdul Kalam Was The SIMPLEST Man Ever Lived
India's former President and Missile Man A.P.J Abdul Kalam passed away on Monday leaving a huge legacy to the people of the country. And one thing we couldn't forget is his simplicity. Here are a few moments that proved he was the nicest President we have ever had.
1.  When he wished 'Happy Birthday' to his follower on Twitter.

2. And when he spared his precious time just to reply to this boy.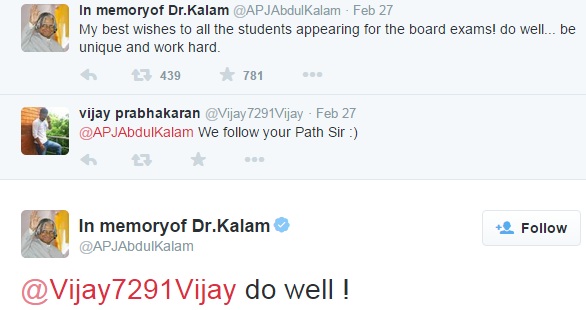 3. When he enjoyed his cup of tea in a Chai Dhabha like the rest of us.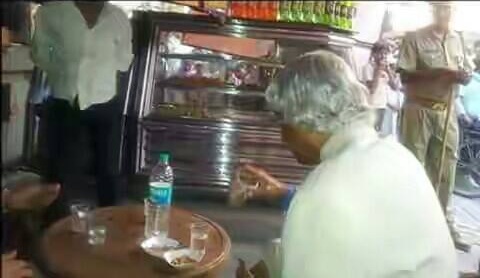 4. When he took out his time to read the poem and appreciate the student.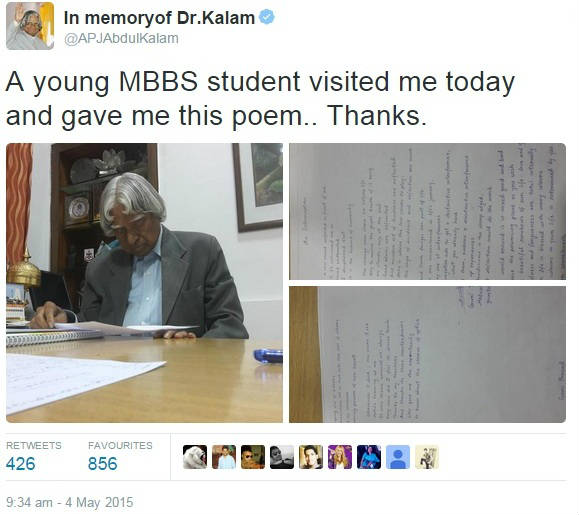 5. When he said 'Yes' to the little girl who asked him for a hand-shake.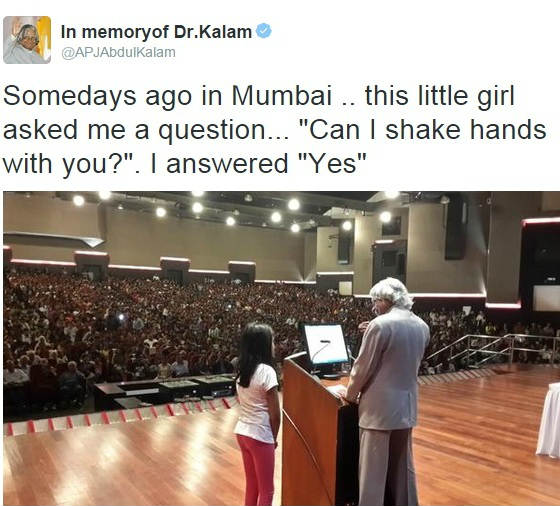 6. When he gave this man the most valuable advice of his life.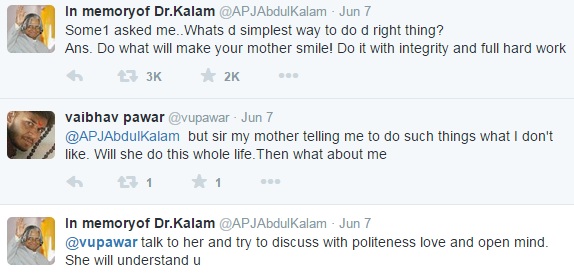 7. When he read the note written by a girl and replied to her with 'best wishes'.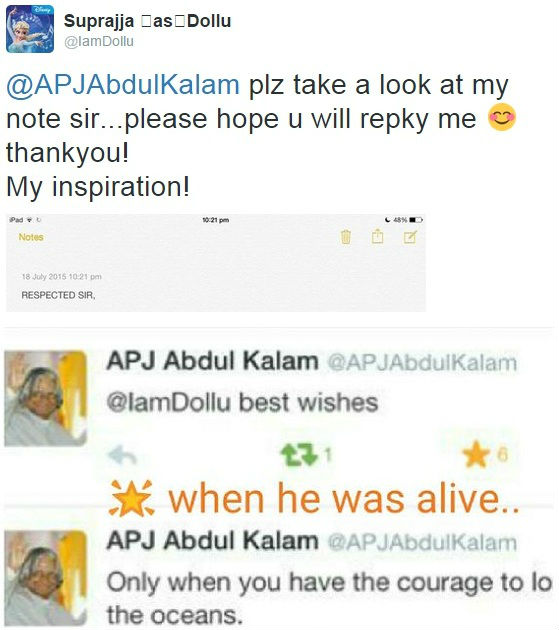 8. When he saluted the 105-year-old lady for her successful surgery.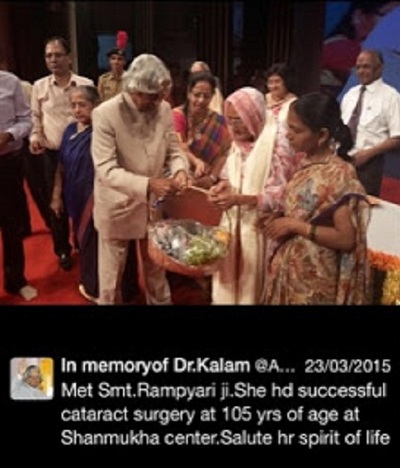 9. When he could still remember his school teacher even after 64 years.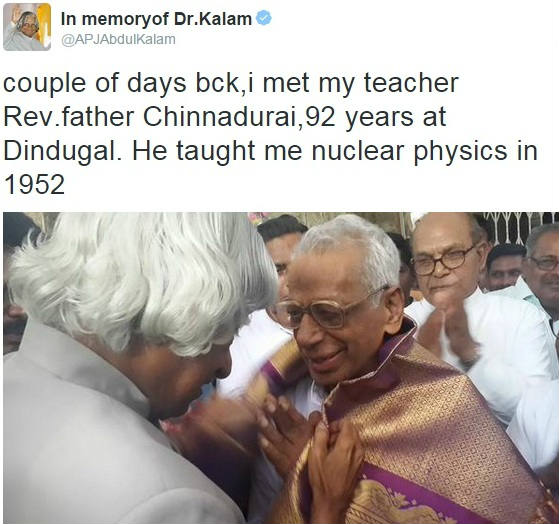 10. When he took a picture with a small girl and sent us a message – 'spirit of sharing'.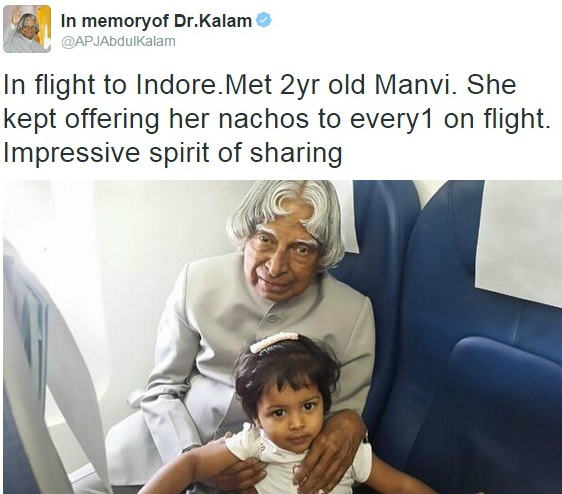 11. When he created artificial limbs for the differently abled children and distributed to them.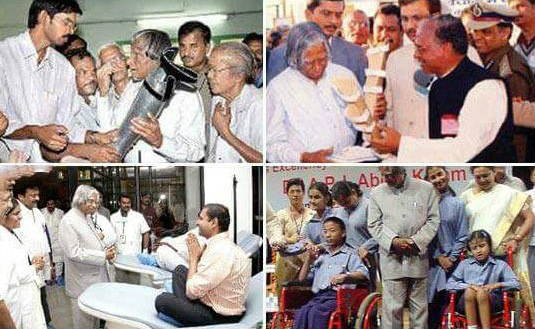 12. And a few hours before his death, he thanked a security guard for standing too long just for him and he said – 'I am sorry you had to stand so long because of me."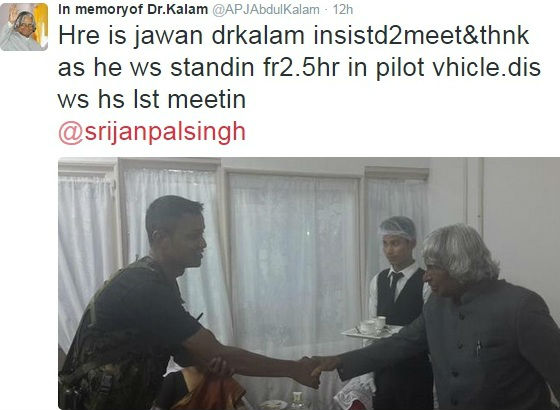 You were such a humble person. RIP A.P.J Abdul Kalam.