18 Hilarious Memes That Perfectly Describe How Bollywood Logic Works
*** This post was originally published in 2016 but has remained one of our top posts ever since. That's why it is worth sharing it again.
Yes, it's all about entertainment and there are awesome Bollywood movies too.
Here are some really funny memes that truly describe what 'logic' means to Bollywood.
1. Bollywood detectives or police officers be like…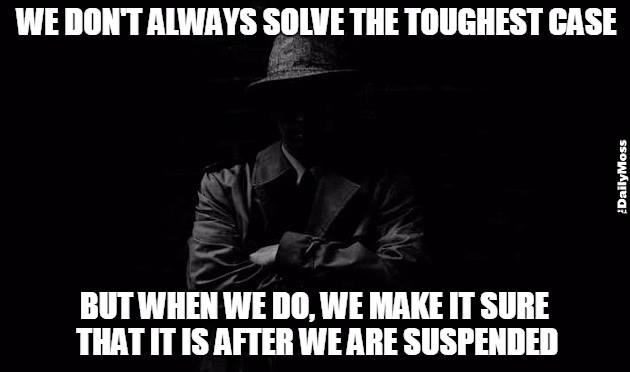 2. And the accuracy of a hero in a movie is solid 10/10.
3. Possible only because it's Sunny Deol – Chuck Norris with a turban.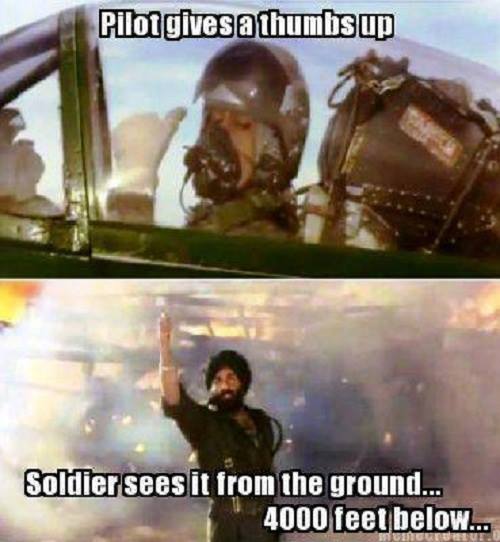 4. Mithun's hiding strategy is just brilliant. And how does he even aim with those dark sunglasses?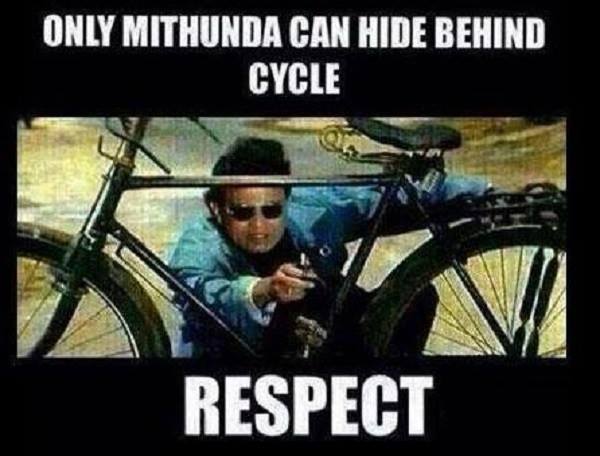 5. Shah Rukh Khan these days…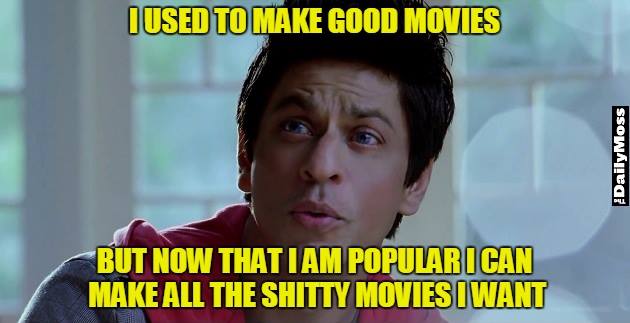 6. Our directors will never understand how train doors work.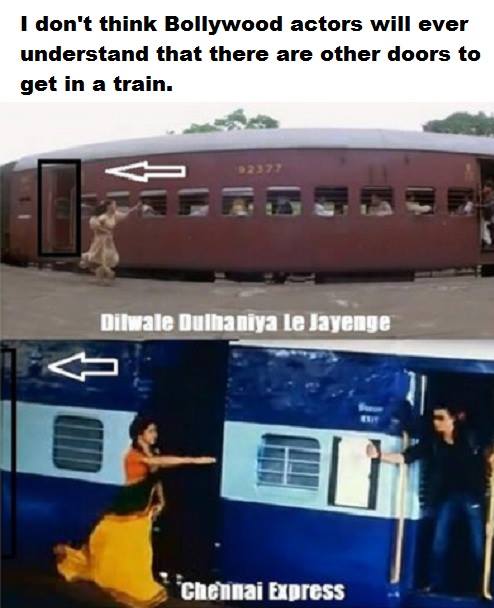 7. Nor they will understand about the language.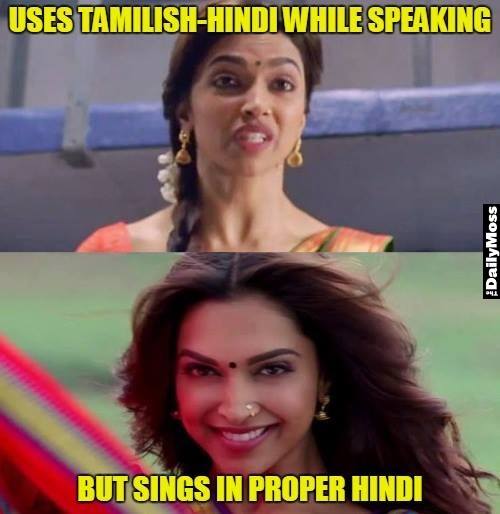 8. Basically, this is what they actually think and do.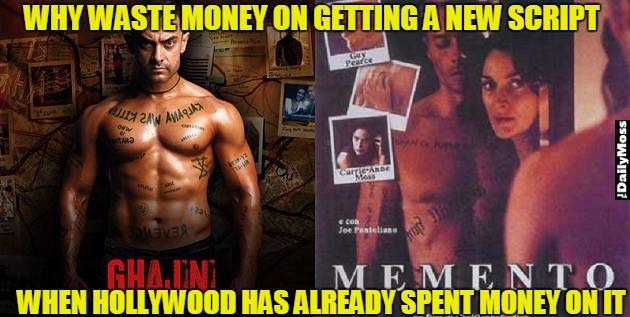 9. And the dancers come out from nowhere all of a sudden.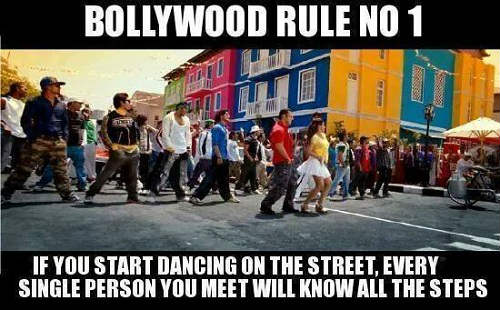 10. And the award for dumbest wife goes to…Anushka Sharma in Rab Ne Bana Di Jodi.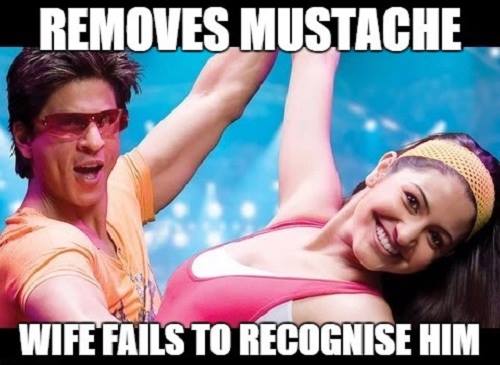 11. And no movie is complete without a rain scene.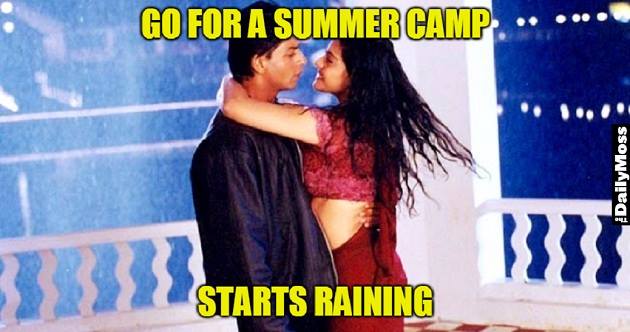 12. May be he teleported his sperm…? Bilkul JAADU hai!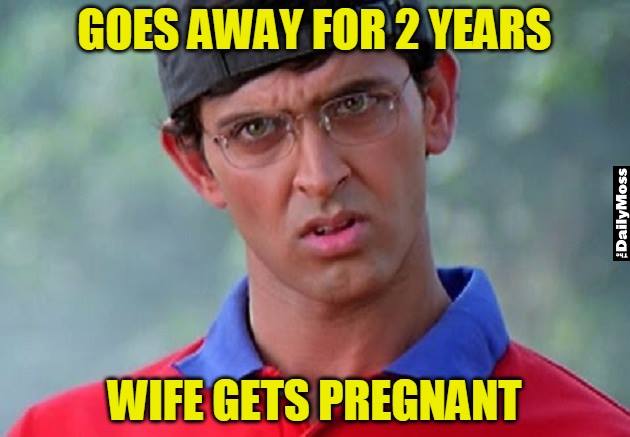 13. Having problem in life? No problem. Let's just sing and dance.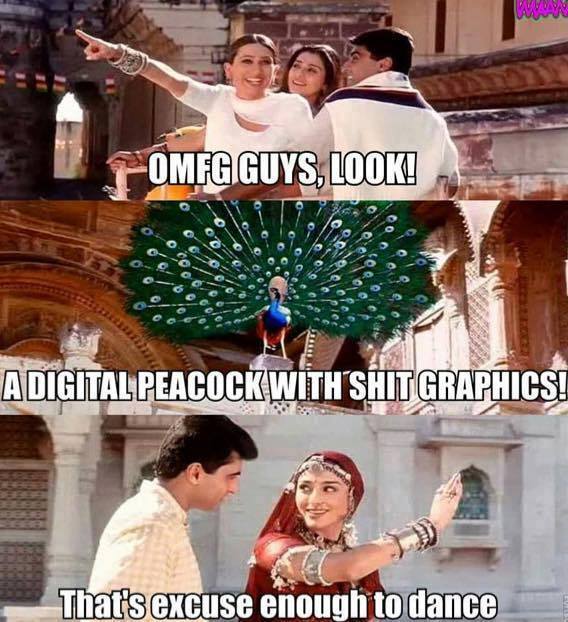 14. Because falling in love is damn easy.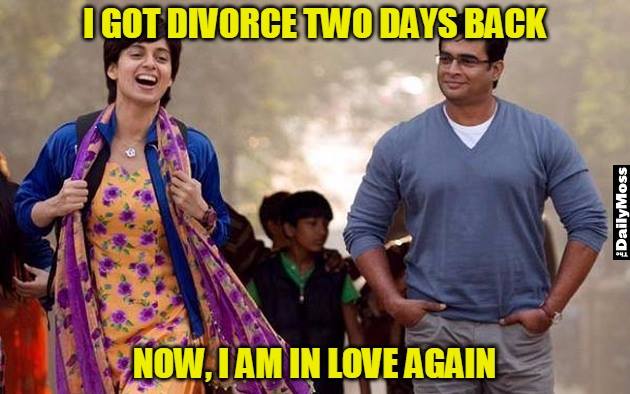 15. Even Mr.Perfectionist fails to understand the basic logic. 🙂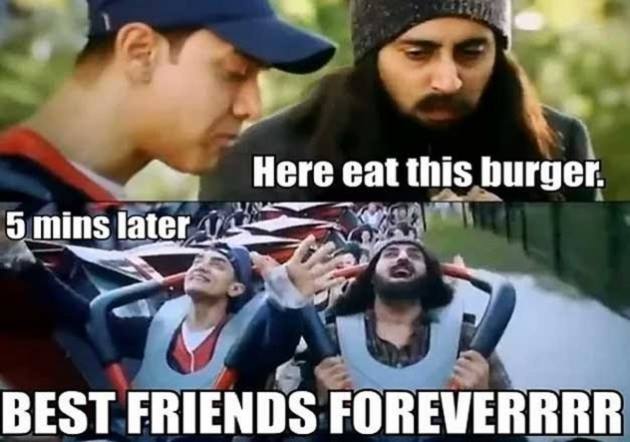 16. Dad died, let's get married…then we will dance forever. 🙂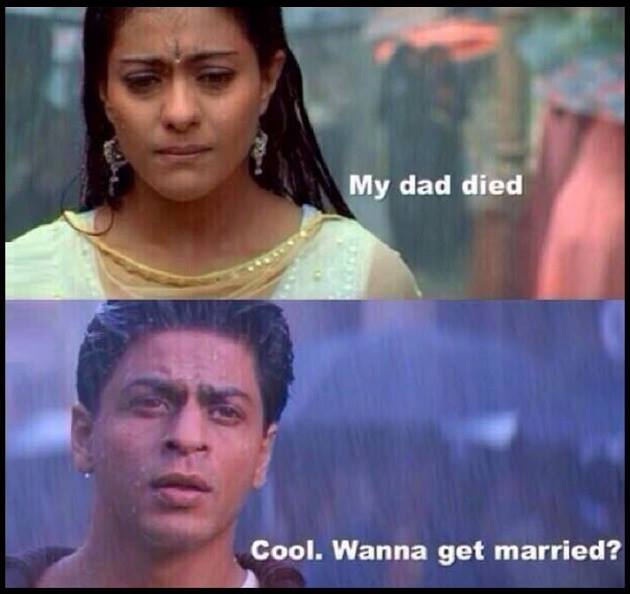 17. Our heroes are superstrong and they never die.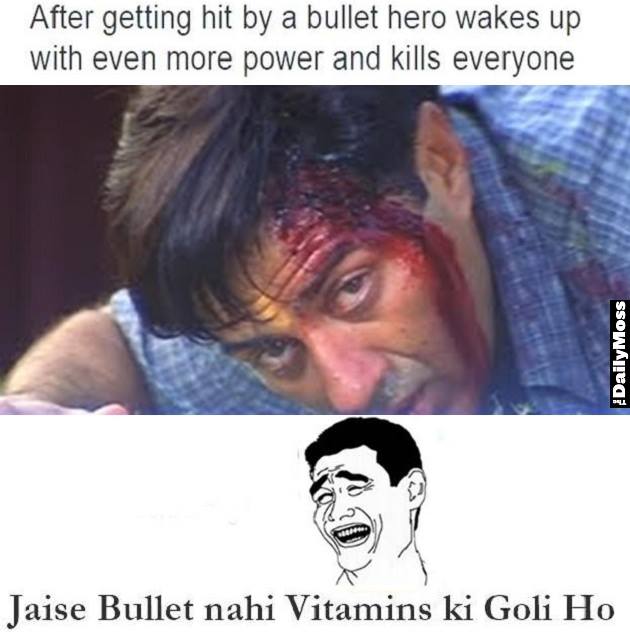 18. And our poor vegetable vendors have been suffering since the beginning of Bollywood.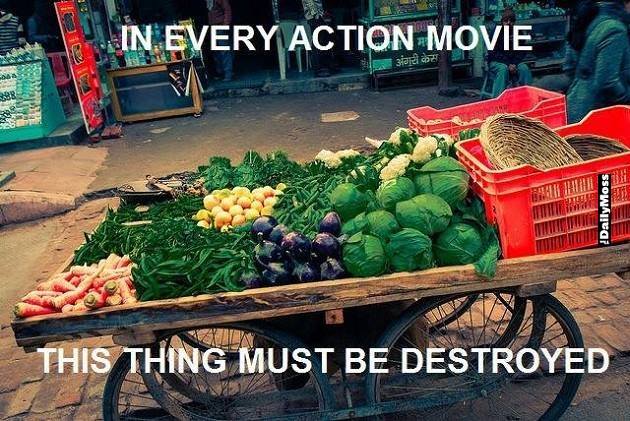 This tweet sums up everything about Bollywood's logic. The End.