22 Indians Who Scared Everyone On Roads With Their Hilariously Rude Bumper Stickers
In case you come across these badass drivers while travelling on roads anywhere in India, I suggest you not to disturb them by any chance or even dare to look or honk at them. Why? Because they can be really dangerous on road and you can clearly see on their bumper stickers. Some of them are brutally rude and some even don't know how to drive. So, better stay away from them.
1. Buddy! tell me, would you dare to honk at this car?
2. Relax! the hunter died because he could not find any virgin…
3. No way, I am not overtaking this guy at all.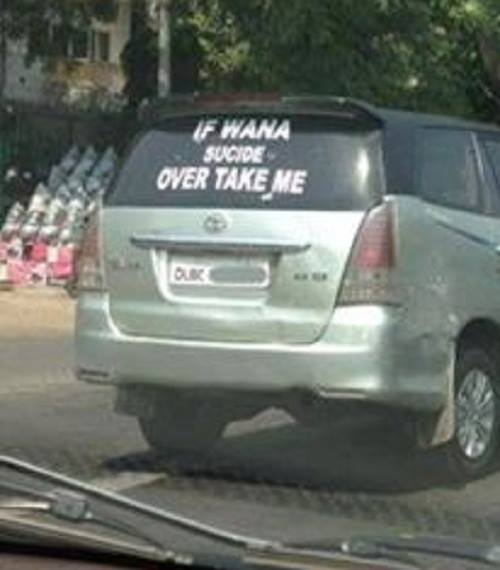 4. This auto rickshaw driver whose heart beats only for his parents.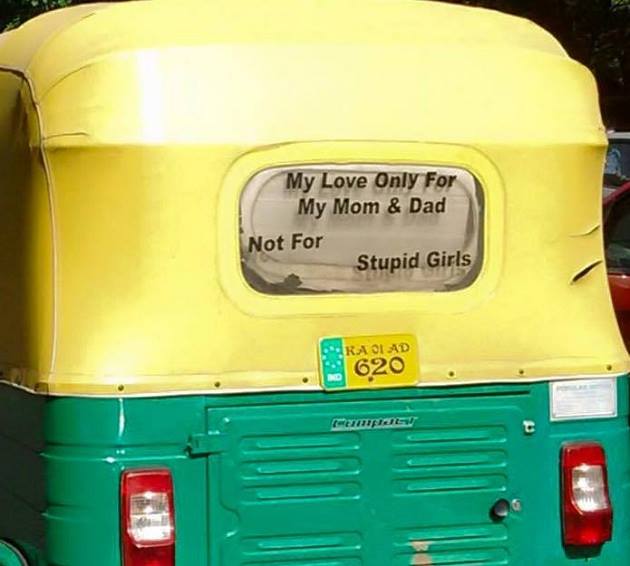 5. This guy who blackmails others to stop from honking with his witty sticker.
6. Don't laugh, your daughter may be in there. Look closely! 🙂
7. This driver who is a Tsunami.
8. This bold driver who wants to destroy all the terrorists.
9. This guy who is quite sticky as Fevicol adhesive.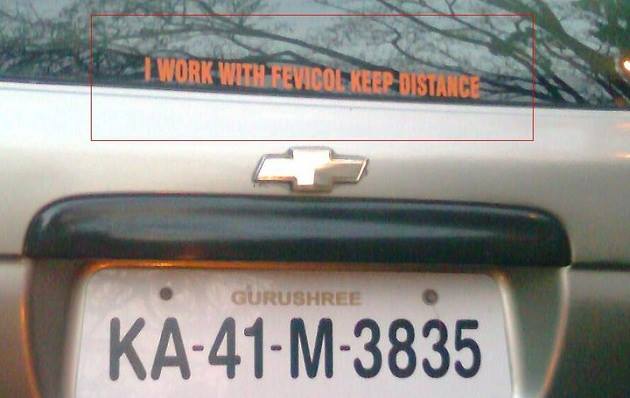 10. Beware! RAJ and his gang will hit you back.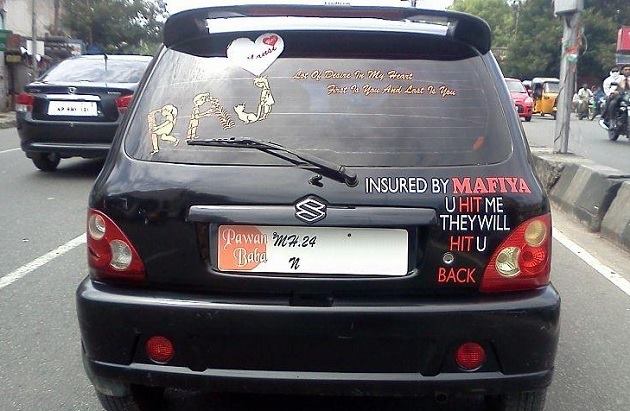 11. Now, meet the Maharaja of rash driving.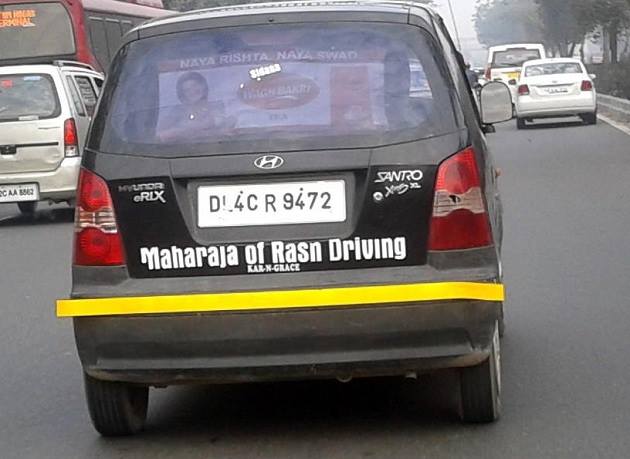 12. Dude, that's really straightforward.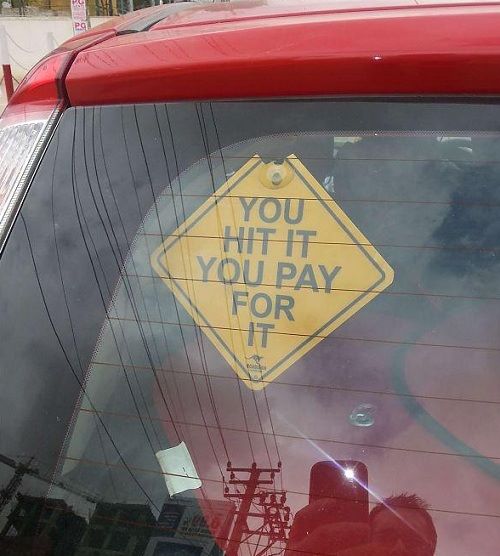 13. You are an idiot if you honk so much. Agreed.
14. This driver who has a habit of ATTITUDE.
15. Someone is really tired of AAP.
16. Wife on board riding…?
17. This guy already answered to the question "ye road kya tere baap ki hai".
18.  This Romeo biker who is confused about his future wife.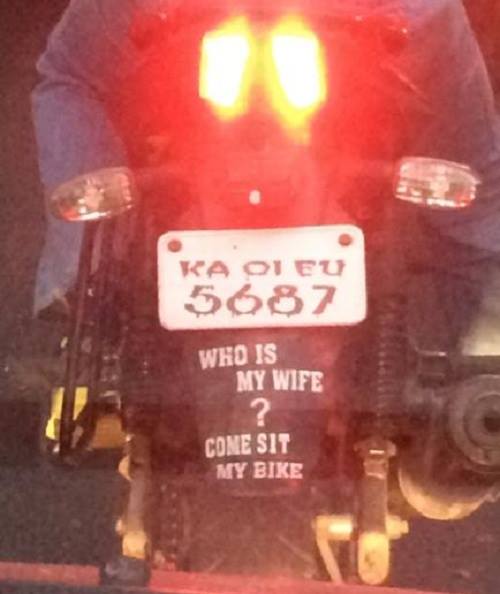 19. Remember Stiffler from American Pie?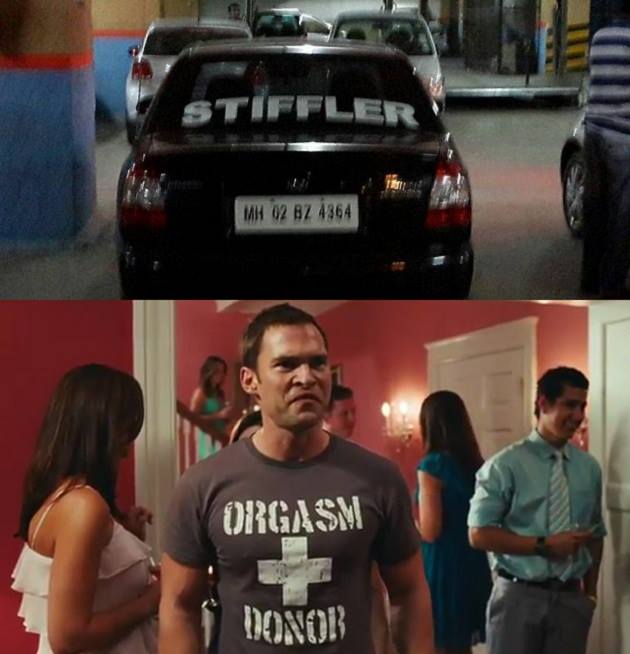 20. This dictator who might be Libyan ruler Muammar Gaddafi.
21. "….because I can't keep my eyes on the road with only one hand on the steering."
22. Now, that's life.