24 Photos From India That Made Everyone Laugh
Your Facebook newsfeed or your Whatsapp group chat would have been boring and less entertaining if these photos were not taken and shared on the internet.
Now, thank the people who took these photos and made our digital life funny and awesome.
We dug into some of the most viral photos from India that won the internet and we picked the best ones. Here you go…
*These pictures were originally published in  2014. But they are still hilarious.
24. Meanwhile in India, mangoes and grapes are same…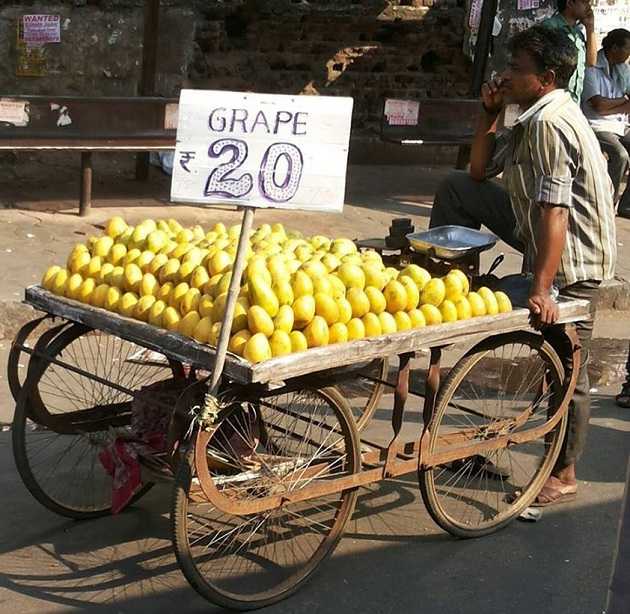 23. This ATM security guard who really knows how to multi-task. Double earnings.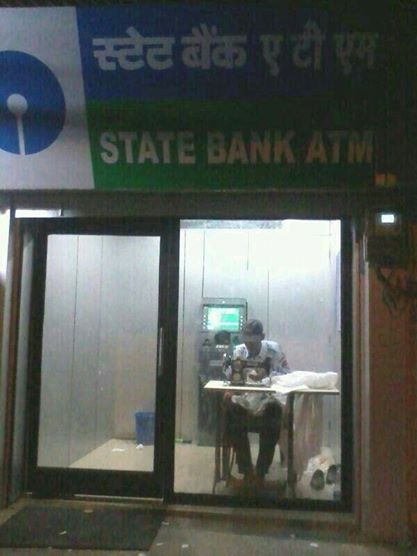 22. 2014 was a year of selfie on Facebook and twitter, and I nominate this one as the best Indian selfie ever.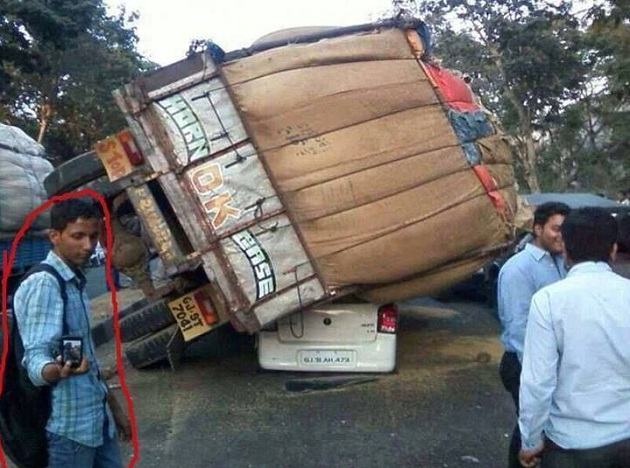 21. 2014 was indeed a hot year with many days hitting 45 degree celcius mark, and this is how some dudes beat the scorching heat.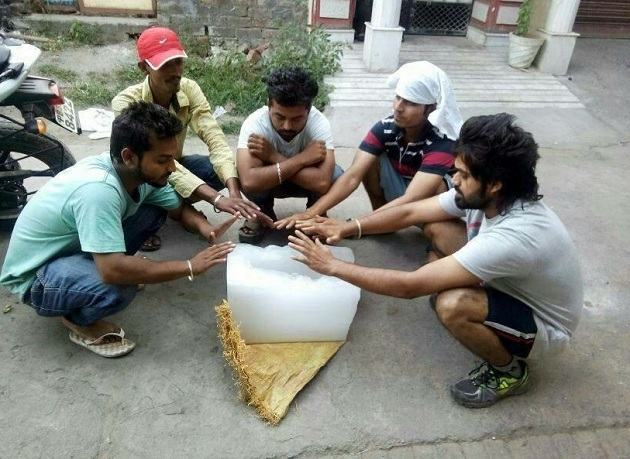 20. Meet Maasi, India's Messi who scored better than the Argentine footballer in internet during the 2014 FIFA World Cup which was held in Brazil.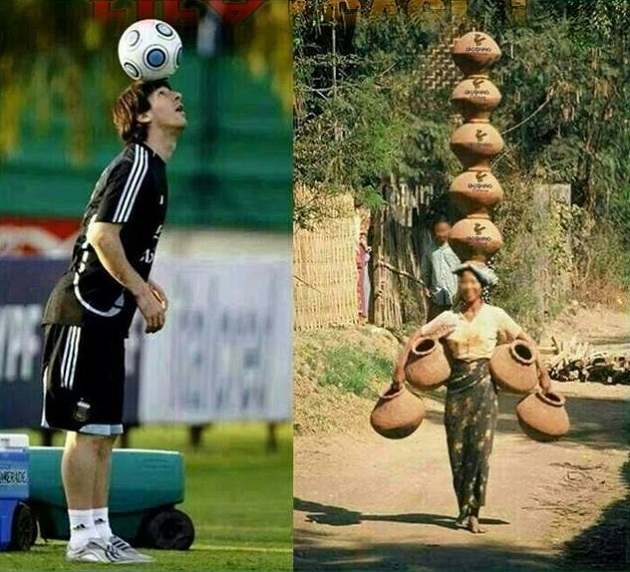 19. We did enjoy all the IPL matches so did these hostel boys…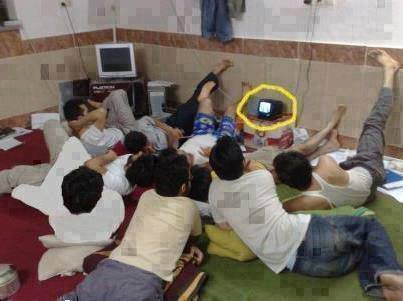 18. And let's all wish 'a happy married life' to this new couple who WETTED in 2014.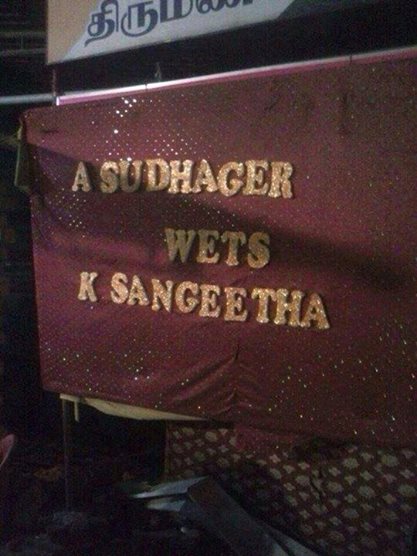 17. Caption please?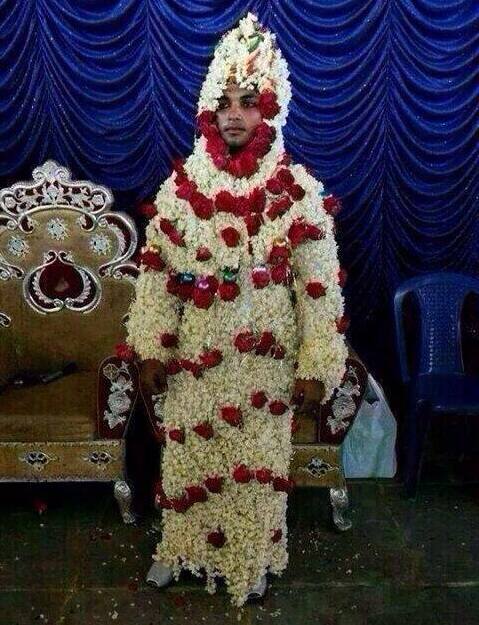 16. 'Social networking sarees' – One of the biggest fashion trends of 2014 among Indian aunties.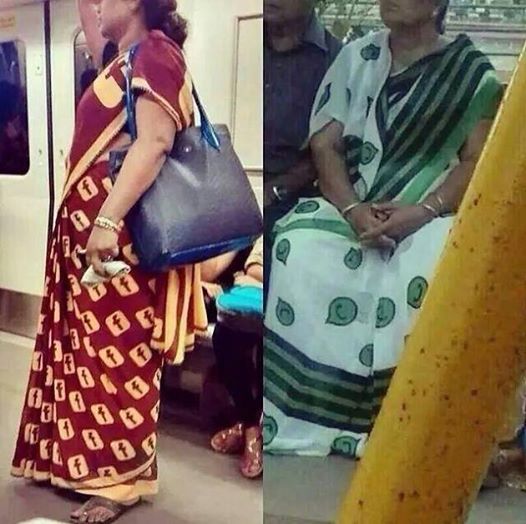 15. Queuing style: Thailand versus India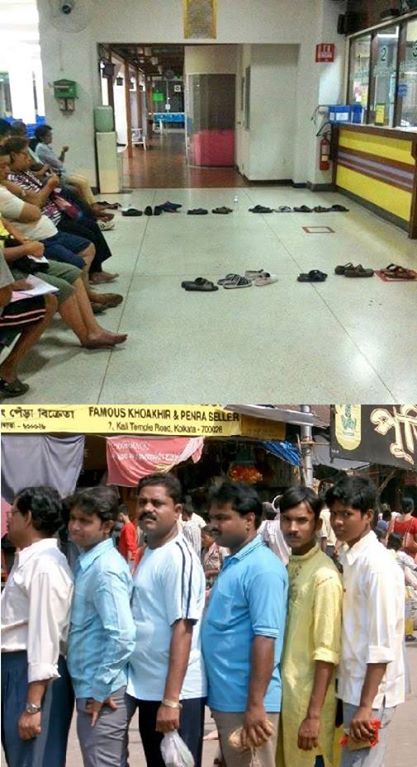 14. Internet memes started becoming popular in India this year with thousands of creative artists popping up everyday on Facebook. Here is one of the most viral memes of the year.
13. Remember that time when Roger Federer asked his Indian fans to photoshop him doing Indian things? Many creative photoshop artists made his virtual tour successful with awesome results.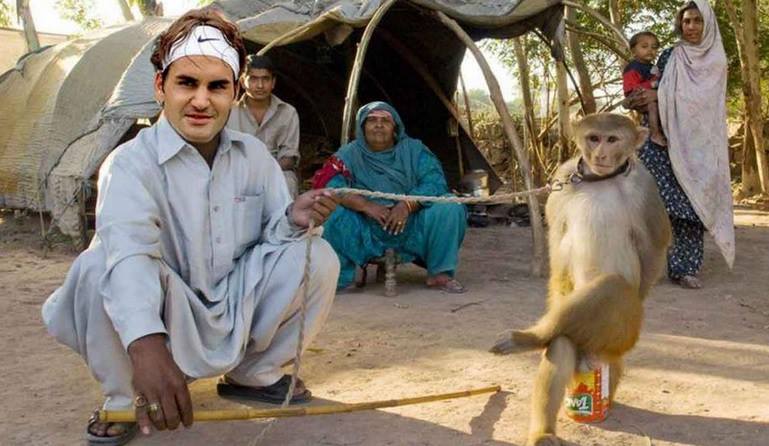 12. Thus, photoshop…but really good.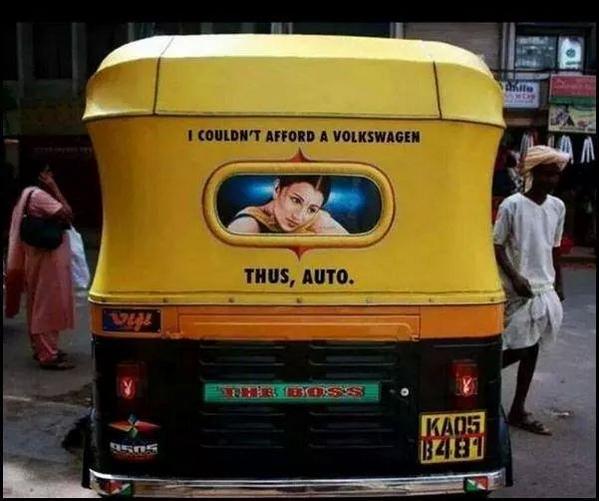 11. And yes, it was the best festive offer ever!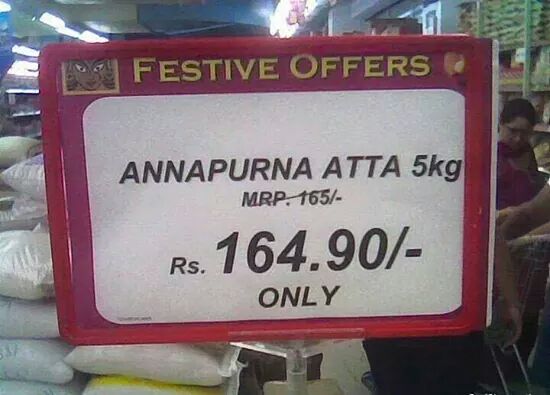 10. Now, meet the king who almost broke the internet in 2014. 🙂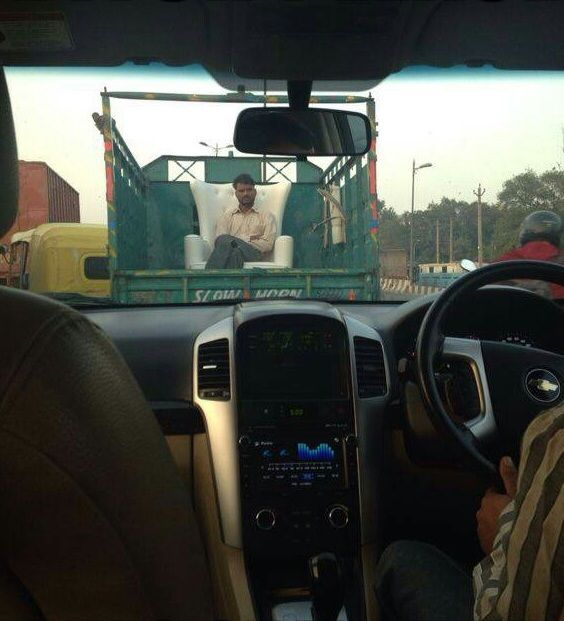 9. This is how those Diwali sweets are prepared. Yummy…LOL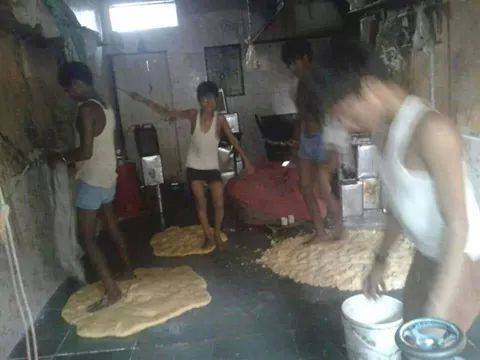 8. And we all knew that our new Prime Minister is also good in facing cameras.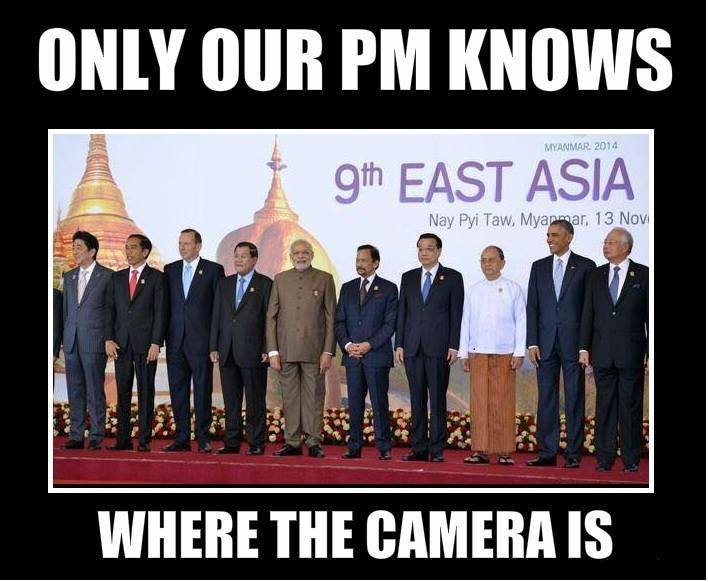 7. Female jugaad spotted!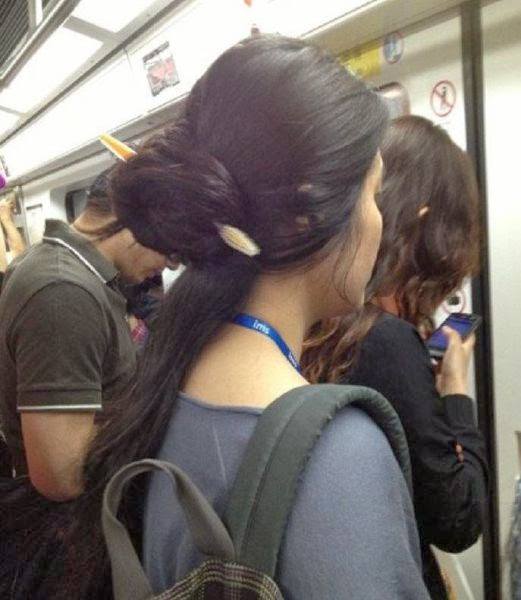 6. This little girl who completely ruined the family wedding photo. Looks cute though!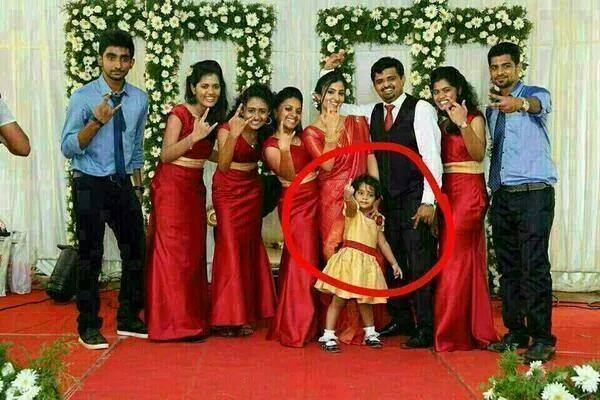 5. Who says only guys can have fun? Just three badass Indian aunties having a fun ride…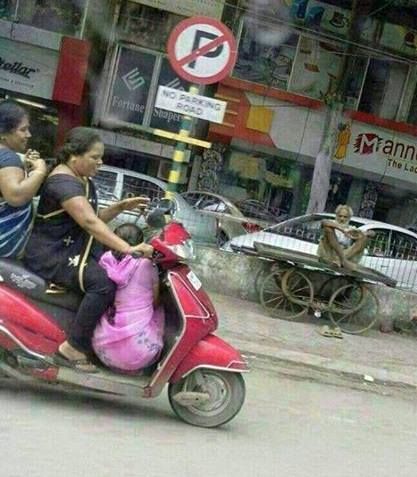 4. An Indian aunty helping her husband changing bike gears while driving. 🙂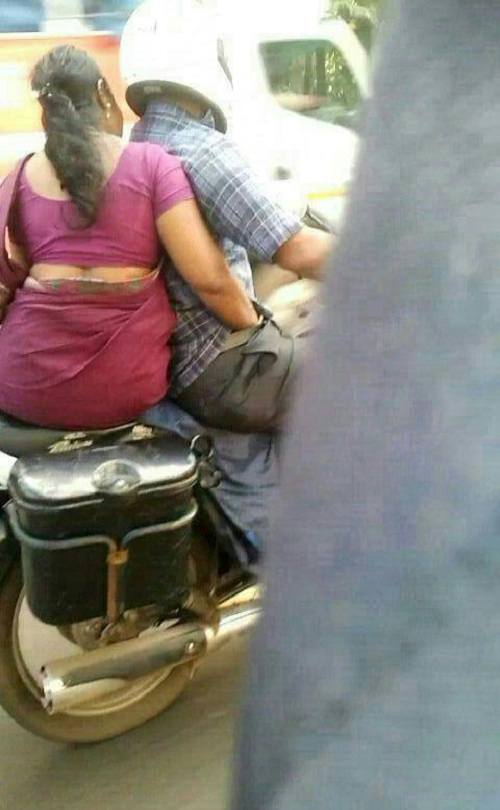 3. Aamir Khan's PK is not only the best Bollywood movie of 2014 but also the most hyped, and it made everyone curious before the movie hit theatres, especially this guy.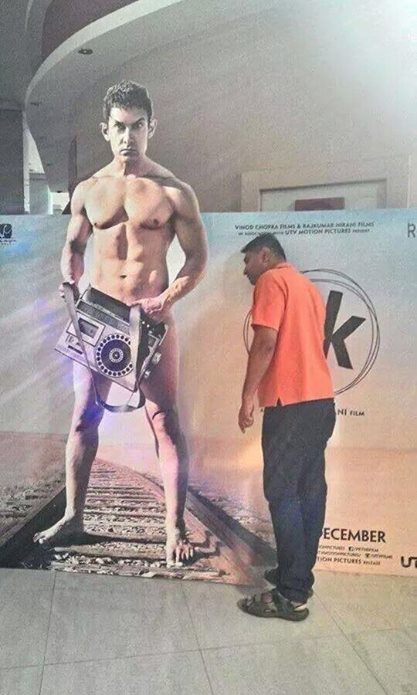 2. Indian classical dance. FIXED.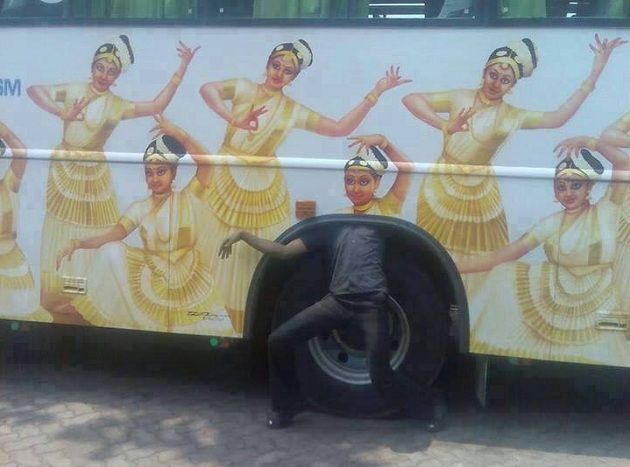 1. 'Education is important'