10 Funny Drivers License Pictures That Are Definitely Not Roadworthy
With more than one billion cars traveling the world's streets every day, it seems that everyone and their dog must have a driver's license. And if you thought your sweater didn't look ok or your haircut was stupid, then get ready to feel a billion times better with our list of ten outrageously funny drivers license pictures.
We can't promise you'll love them, but they'll sure make yours look better!
Some of them will make you laugh, some will make you cringe, and we hope they don't all make you cry (though some might). But seriously though, if these photos don't make you think twice before driving, nothing will. You might not be able to drive if your driver's license photo actually looks like these!
1. At least he's an organ donor.
2. You just can't beat that name.
3. The perfect troll.
4. Godspeed!
5. Definitely wasn't ready.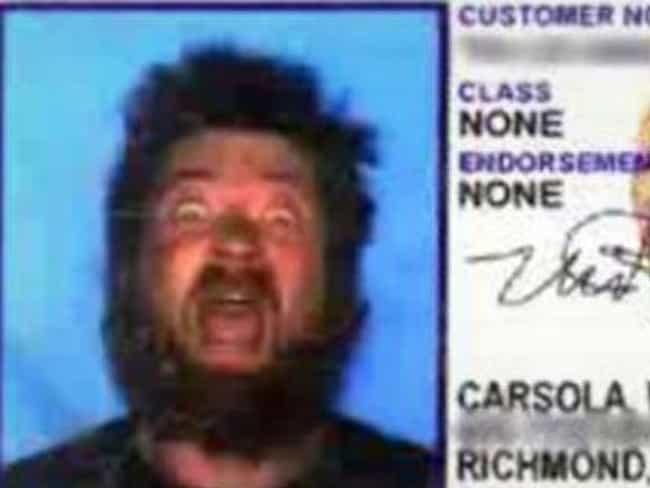 6. Clown or nearly Hitler?
7. Nobody wore a sieve more proudly – ever…
8. … except her, perhaps.
9. This might actually be a thing.
10. Poor her.
Feeling better already? If you weren't wearing a sieve, a half beard (or stache), and if your sex is in the ballpark, then you probably should!
These drivers licenses from all over the world show how those with a good sense of humor can be the best kind of people to drive with. With these hilarious photos, license holders have shown us their bad side, taken a stand against the law, and done everything they can to make a difference.