14 Dumb Questions From Indian Newspapers That Will Make You Worry About Human Race
From 'Babaji's blessings gone wrong' to  a 'wife urinating in the tea',
Here are some stupid and weird questions from Daily Mumbai Mirror Q&A session that will make you lose hope in humanity.
Do you read the newspaper? Do you have a favorite section – the daily horoscope, the news?
What is the strangest thing you have ever seen in Indian newspapers? Do they cover correctly the most important and newsworthy events in our Indian times?
1. This idiotic father who needs to visit a mental asylum immediately.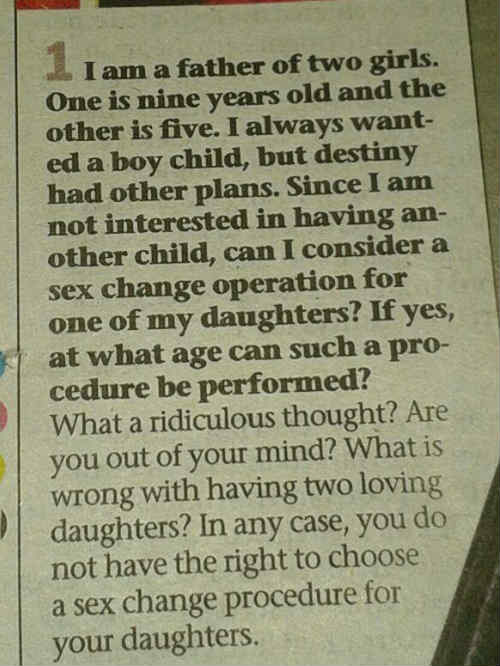 2. This poor guy whose life has been destroyed by babaji. 'Back pain', 'child looks like him'…?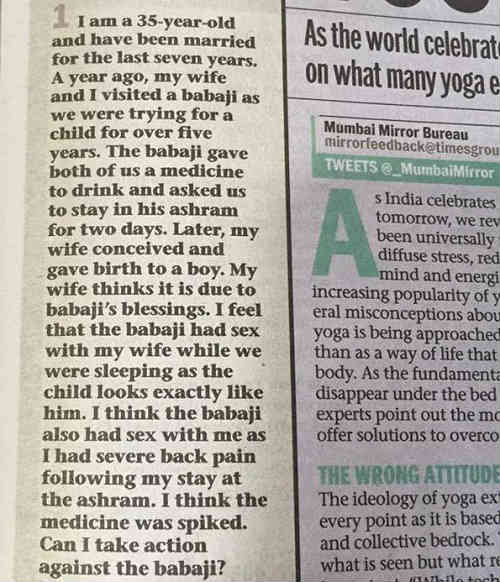 3. Now, I will always think twice before I have tea at someone's place.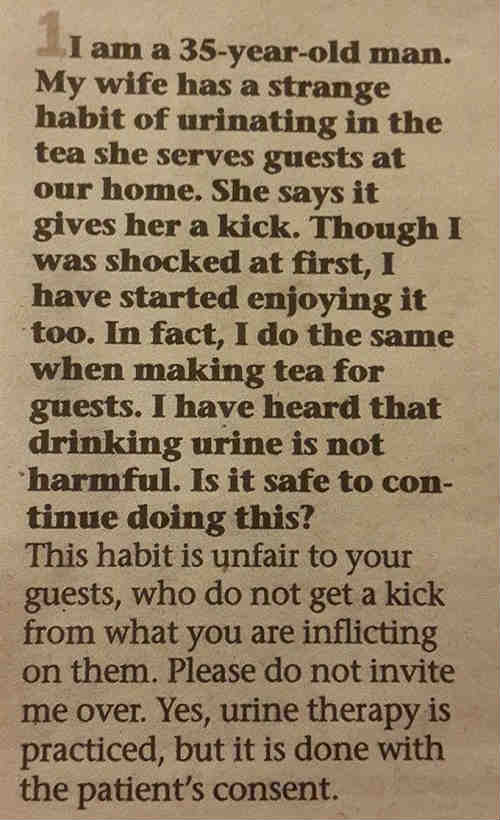 4. This detective wife who just can't trust her husband.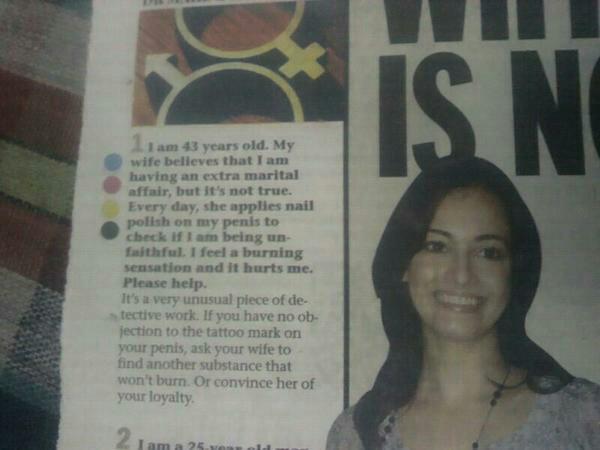 5. Wait, wait…how did the poker chip fall there?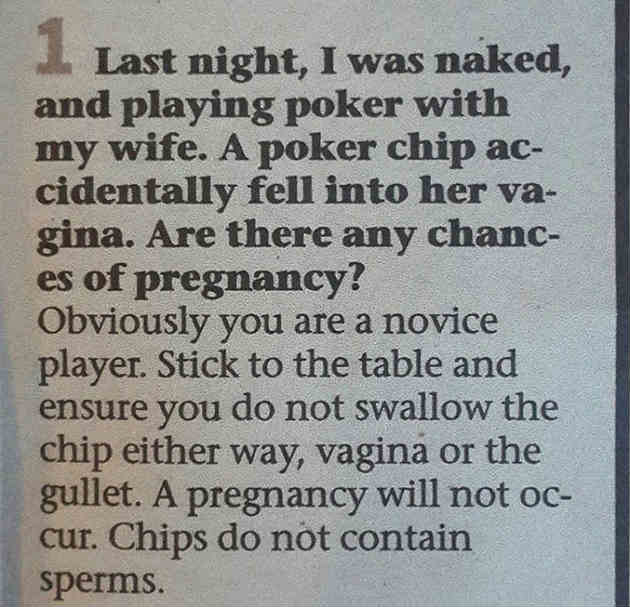 6. This one when excitement kills everything.

7. 'Are you a bhel-puri vendor?' LOL

8. 10/10 for Dr. Mahinder Watsa – the old guy who came up with this witty and hilarious answer. What a tough job he has.

9. Aren't diamonds already enough for this merchant to impress girls? Yes, you need magnifying glass.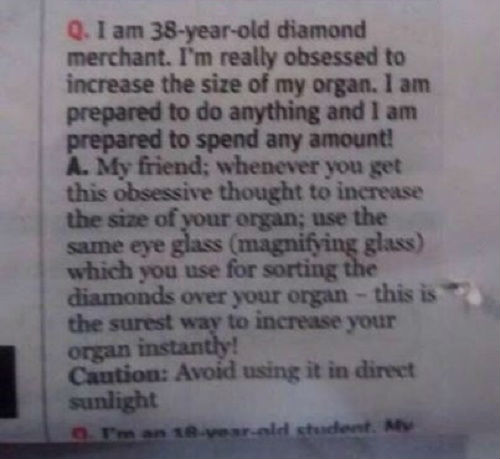 10. This girl who wants to take her relationship with a FOREIGN guy to the next level.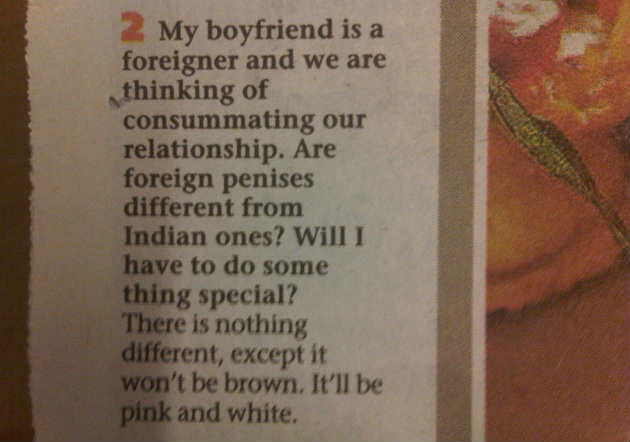 11. This worried dude who failed to look at the positive side – additional cushioning. 🙂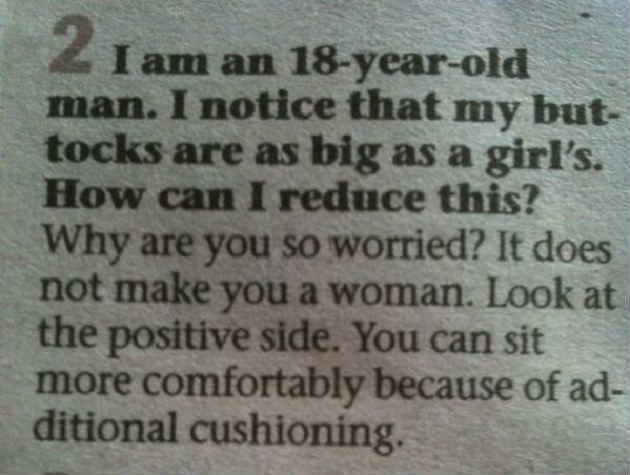 12. This insecure boyfriend who doubts his girlfriend having an affair with John Terry.
13. This boy must have surely topped in Biology in his school.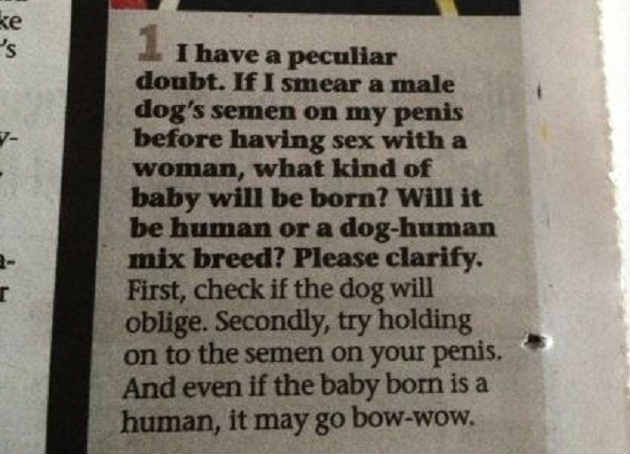 14. And meet the most handsome man in Dharavi who is soon competing for Mr. India.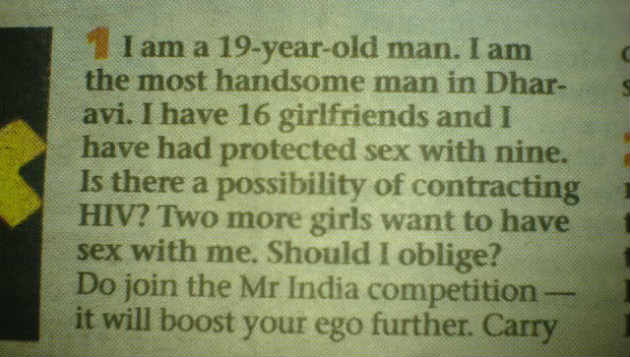 Now after reading all these questions don't you think India needs better sex education and the banning of pornography by the government is an immature idea?