12 Annoying Things You'll Definitely Come Across While Driving In Delhi
If you have just shifted in Delhi and you are planning to drive soon, keep in mind that the Delhites do not believe in traffic rules. It is their way or the highway, figuratively. With the increasing number of Audis, BMWs and Mercs on the roads, most people drive in Delhi with an ego. 'Tu jaanta nahi hai main kaun hoon' is the secret to their energy. Here are few things that you will come across when you are driving in Delhi.
1. There is always a constant confusion in choosing the right indicator.
These are the people who love giving surprises while driving by turning on the right indicator and going left. If you have been inspired by Honey Singh's song Blue eyes, there is no need to show your fan power in the traffic. Choose a side, left or right.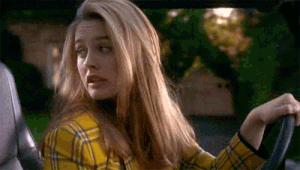 2. The law of overtaking: it is not possible for a less priced car to get ahead of one which is costlier.
Nothing brings more shame to a Delhi driver if a cheaper car overtakes him/her. Also, if you choose to overlook it, your friends will constantly be there to remind you of this horror. Therefore, these dishonoured drivers will take it as an insult and remind the car ahead of their mourning with constant honking.
3. No matter how random the traffic appears, there is always a plan.
As soon as their car gets on the road, the driver will make a plan of dribbling past all the other ones and ….scoring a goal. Oh I am sorry, I didn't know we all were playing football.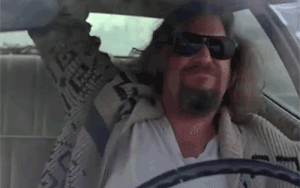 4. "You need to show off those new woofers bhai"
There is always going to be one such driver who has a music system on wheels and you can hear him 1 km away giving everyone a free DJ drive with his bros. Sorry, not interested.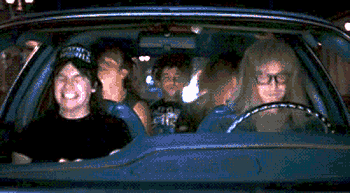 5. Traffic police are just old people stretching their arms on the road all day.
Delhi drivers are fearless because every other person has a connection to a superior police officer making them immune to 'thullas'. For them, the traffic cops are beggars in white uniform.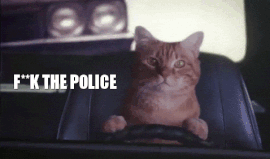 6. Bikes, cycles and scooters are just unnecessary bugs infecting the roads coming from nowhere.
Car owners are usually envious of the two-wheelers because of their ability to fit in the smallest space and get through heavy traffic in no time. Hence, they are to be blamed for everything that goes wrong on the road.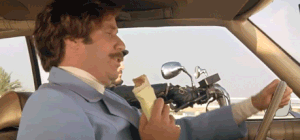 7. You get an opportunity to brush up your cursing skills.
Delhi roads have this magical power of making the most polite person say 'oh b*****hod dekh ke chala'. We are made aware of a lot of new abuses echoing from every car on the slightest of issues. The only other place where cursing loudly for no reason at all is acceptable is the Parliament.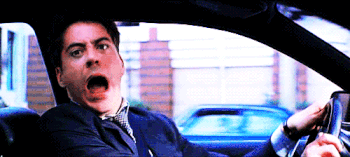 8. No parking zone is my parking zone.
These are some 'special' people whose most badass achievement in this universe is parking in the no-parking zone. Yo, whose cool now.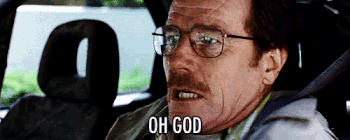 9.  And some of them are like – 'I am temporarily Deepika Padukone if you have a sunroof in your car.'
Yes, everyone wants to breath in the polluted air hitting their face while driving on flyovers and highways. Angrezi beat on the iPod and you are suddenly the main lead of Titanic with your imaginary lover.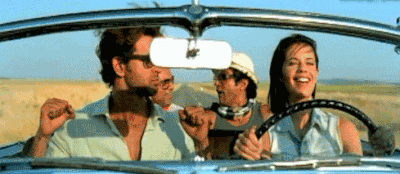 10. Everyone is rude!  Probably, the worst drivers in India are in Delhi only!
The classic "Sadko se zyaada gadhe hain" (There are more holes on the roads than there are roads). If you drive in Delhi for a few years, you will rephrase that sentence to "sadko se zyaada ghadhe hain" (There are more donkeys on the roads than there are roads) because that's how most of the people in Delhi drive.
And this is how you react…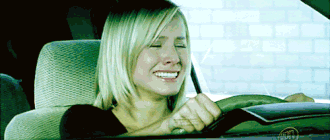 11. And then there are frustrated people who find pleasure in honking unnecessarily.
Probably, these are the most annoying type of people you find on Delhi road.  At red lights, green lights…they honk everywhere. You always feel the need to gift such drivers a 'Keep Calm' t-shirt.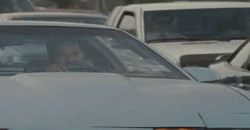 12. Rich Delhi kids always come up with this – "Aree bahut jagah hai yaar" (There are lots of space)
Those are the words which motivate the drivers of Fortuners and Innovas taking their cars to places like Karol Bagh and Old Delhi. Even if the lane can barely fit a rickshaw or an auto, they will still live in the illusion that their ridiculously huge SUV can get through.