27 Indians Who Were Brutally Murdered By The English Language: RIP
"I can talk inglish, I can walk inglish, I can laugh inglish… because inglish is a very phunny language." – Amitabh Bachchan in Namak Halaal
The cruel British not only colonized our country and stole our goods, but they also left us their 'phunny' language and made it the official language of India.
Now, English is so popular in India that it is considered as a privileged language. The more you are fluent in English, the more you are respected by society. However, unfortunately, for some people, English is not their cup of tea…they struggle so hard with this language and their lives and businesses have completely been ruined by the forgivable 'spelling mistakes'.
RIP (for those less  educated, non-fluent English speaks – the full form and meaning of the acronym is Rest In Peace, stands for death… end…of something/someone). RIP, English.
1. Getting in trouble with some legal issues? Let this 'ferm' handle your case.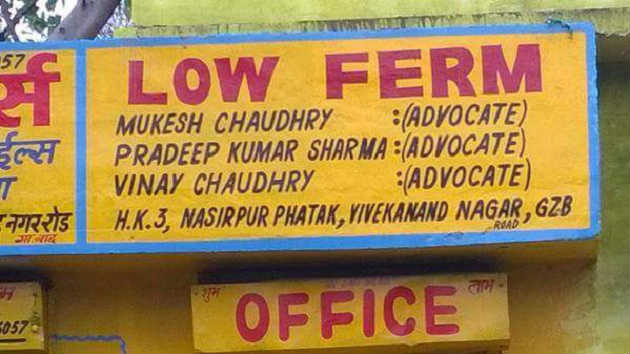 2. This hair designer who didn't know the importance of 'apostrophe'.
3. See, apostrophe is really important when it comes to a 'name' like Anu.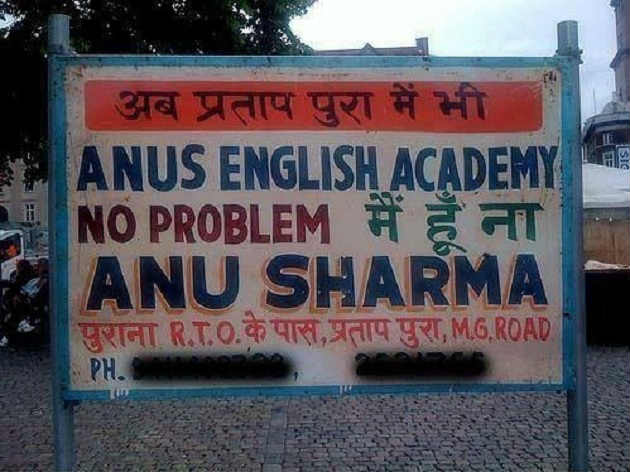 4. This director who gives preference on some weird basis.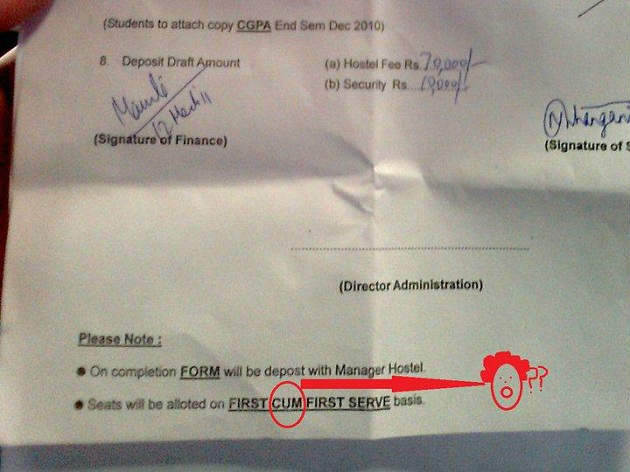 5. And this husband.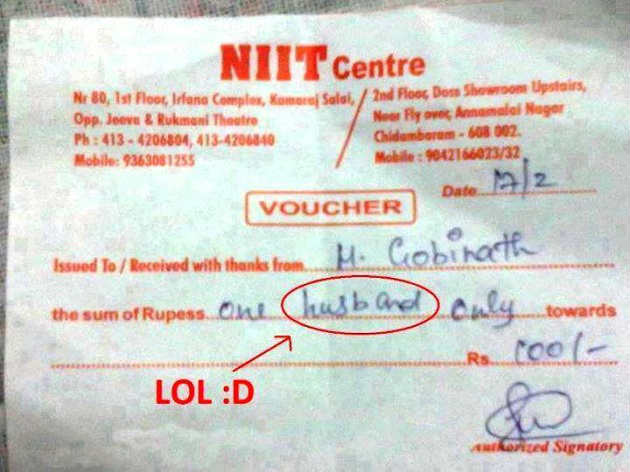 6. Curious to know what the nurses do here?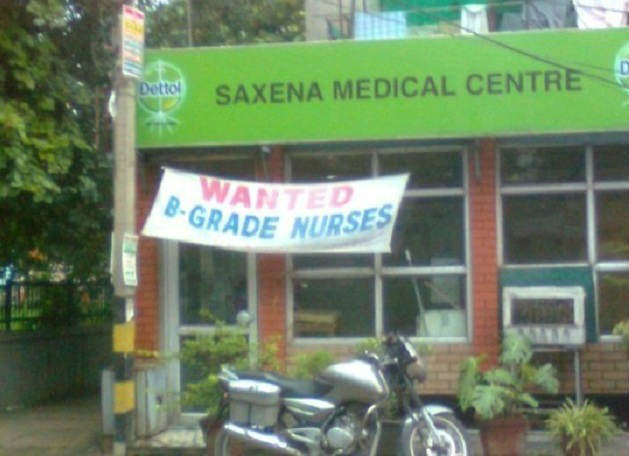 7. Grils wanted, SALAS!
8. This institute which is meant for 'lalies' only.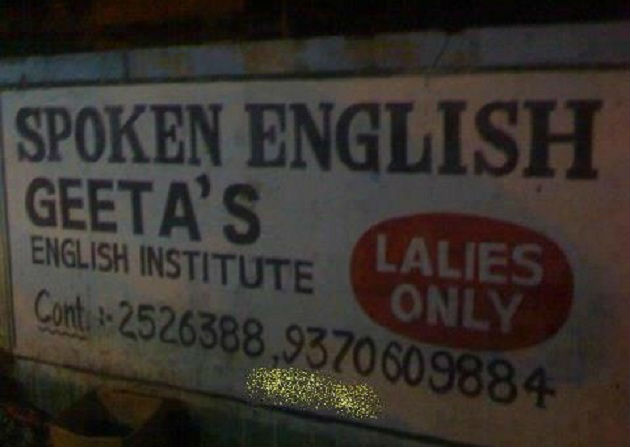 9. Because 'vowels' are too exaggerated.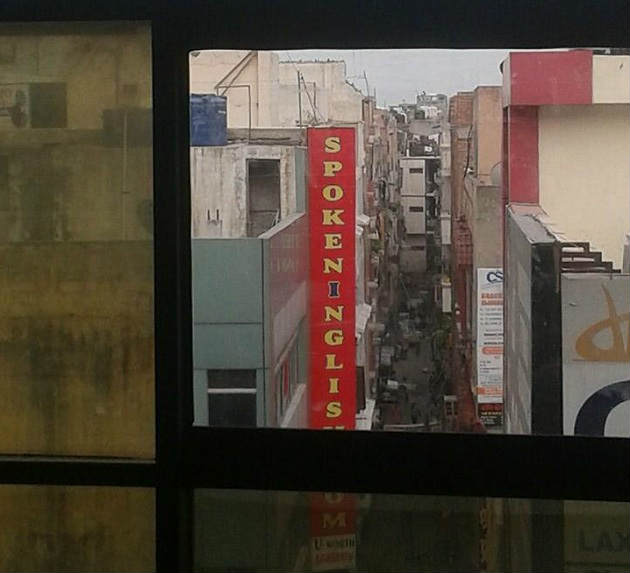 10. Would you try some 'ficial' and die here in this saloon?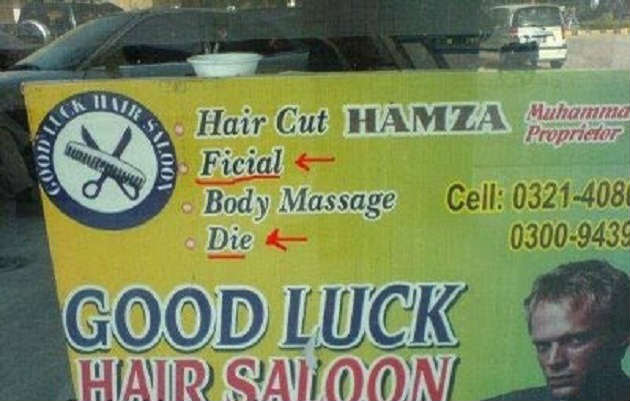 11. Your baby throwing tantrums? Get him/her here.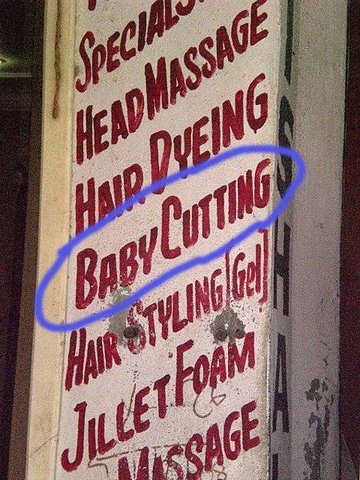 12. Or here, and do the necessary cutting with MESSES.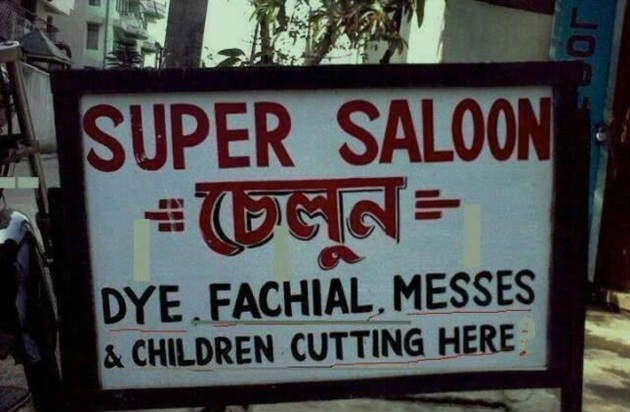 13. Just fill it up!
14. Sometimes, PRONOUNS can be really problematic.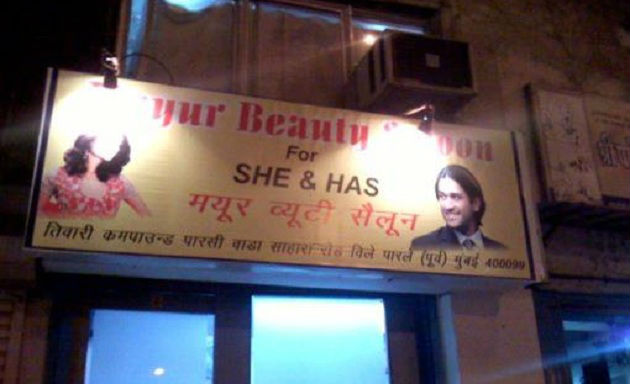 15. And when one spelling mistake ruins the reputation of this honourable chief minister.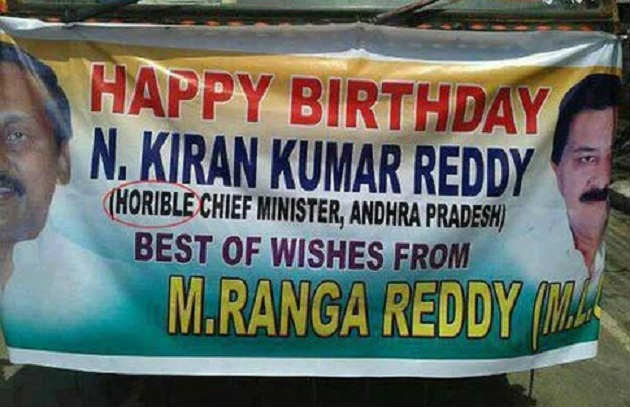 16. Go home "be love" leader, you are now on a long leave.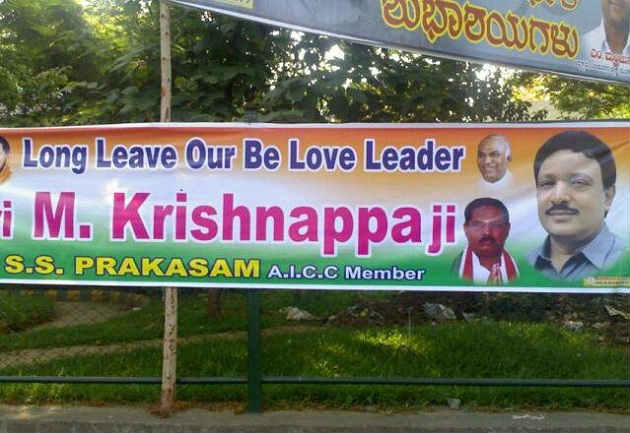 17. India SCREWED
18. Trun, trun, turn….right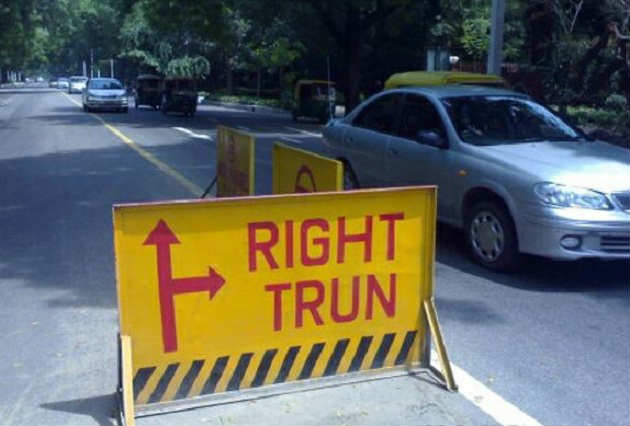 19. Running out of 'andar wears'? Get it from here. 100% cotton.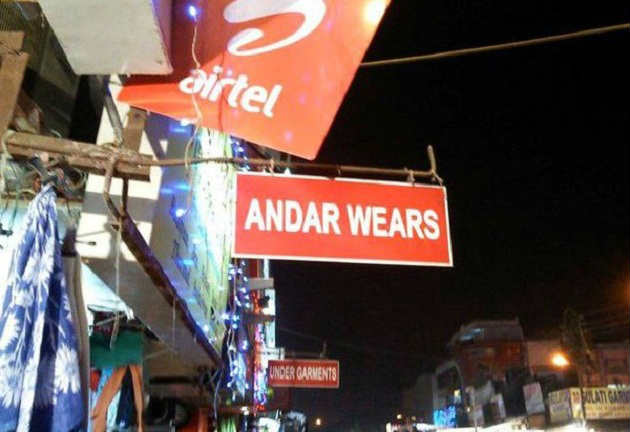 20. Only Rs 15 🙂
21. Feeling weak and exhausted all the time? Well, get your body tasted here.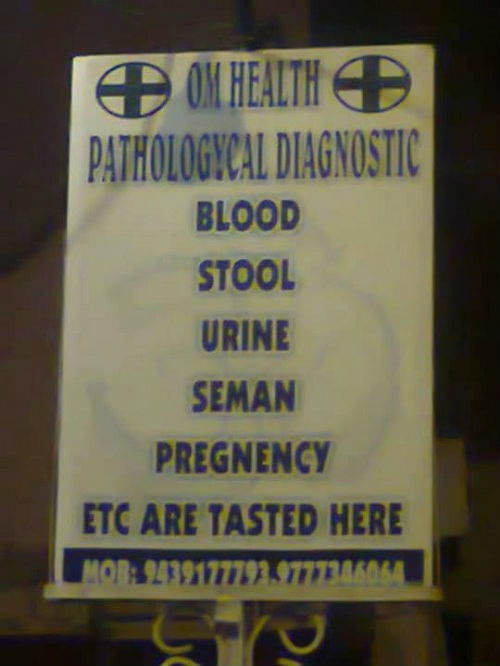 22. Or your mind always thinking weird? Get it treated here.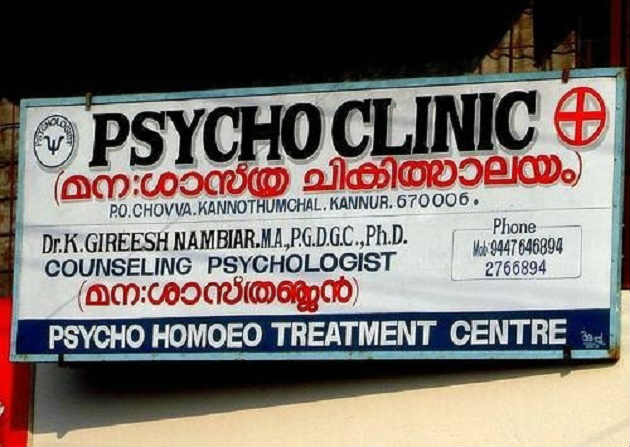 23. But does it matter when you get 15% discount on all your home accessories?
24. As a man, I won't actually mind buying one. 🙂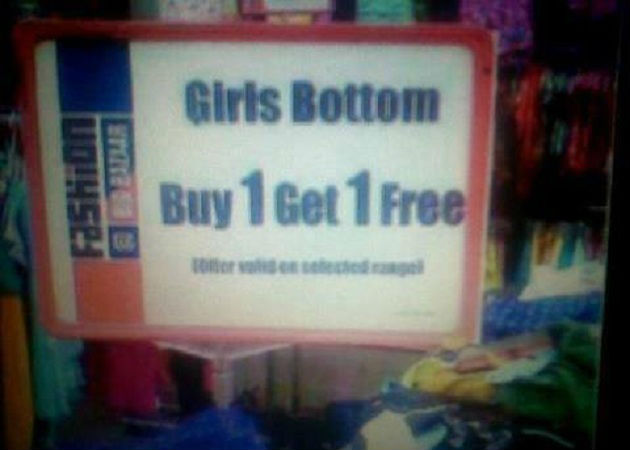 25. This guy is having some serious health issue. Headache in legs?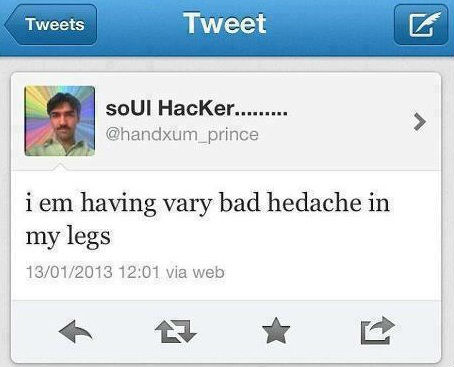 26. This eating CORNER where moms are cooked and sold.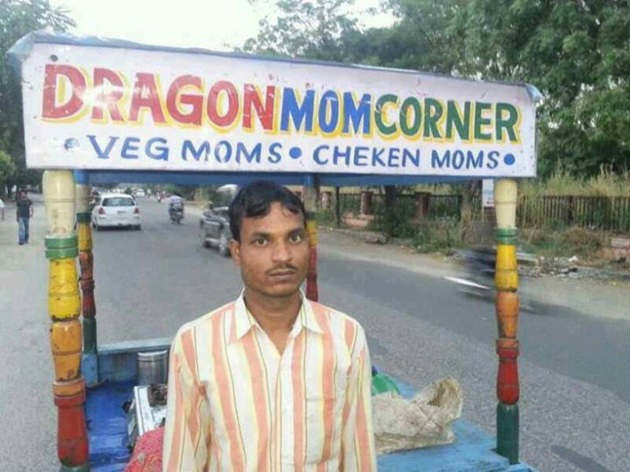 27. BTW, never feel ashamed or lose hopes. Call up this guy and build your confidence in speaking English right away…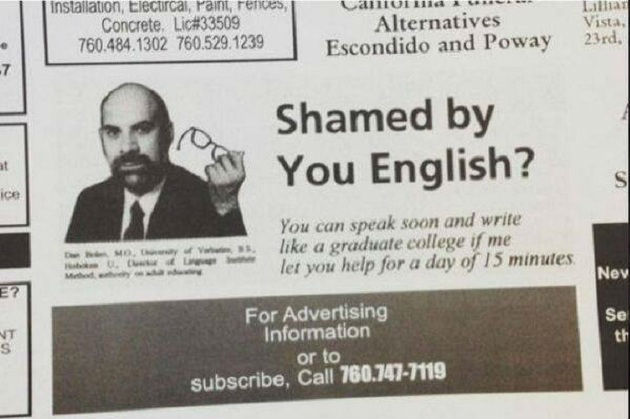 …and start speaking like James Bond.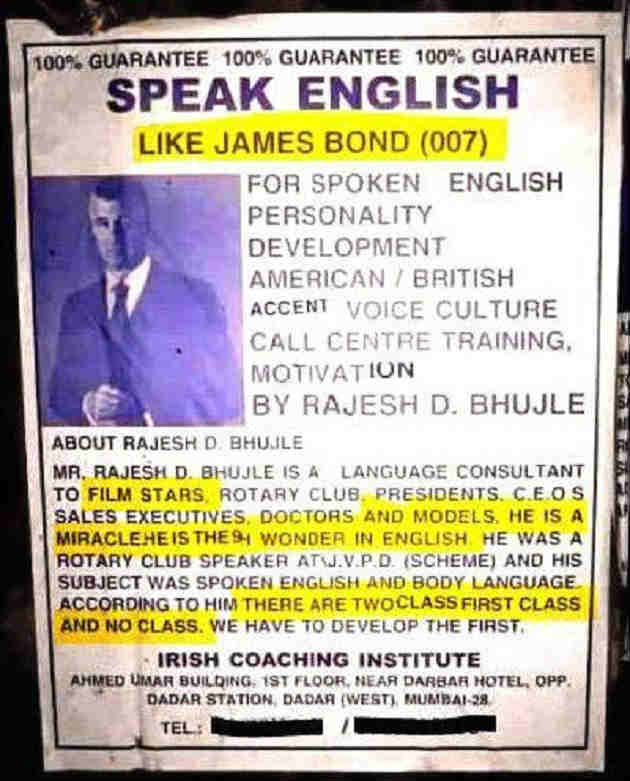 OK ladeez and jents, please stop laughing and share it with YOU'RE friends. 🙂
What are the worst spelling mistakes you have ever seen.