17 Popular Indian Websites And How They Looked In The Past
Remember those days in the late 90s and early 2000s when we used to surf internet at cybercafes at 256 kbps and we were freaking happy?
Since then, the internet has changed a lot with millions of new websites popping up and HTML5 and CSS3 replacing the old technologies.
Just to note, a few Indian websites like rediffmail.com and naukri.com already existed much before Gmail and Linkedln came into being. Let's see how some of these popular Indian websites looked like when they were first launched. Some became better and some became even worst.
This article was originally published in 2015.
1. This is Times of India website in 2001 before 'oops moments' and 'OMG' didn't exist. It really looked like an informative news website.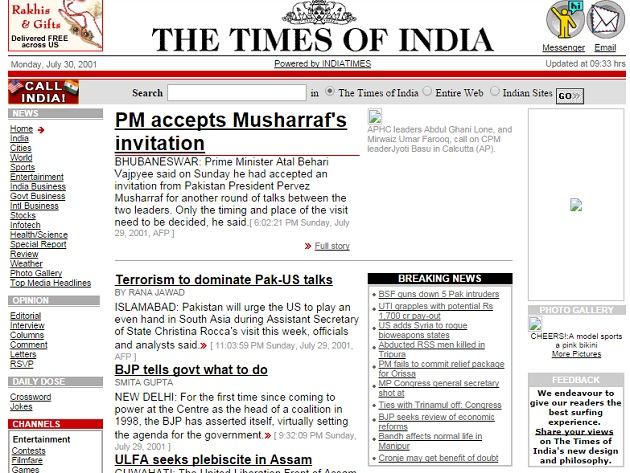 2. The State Bank of India website in 1999. The SBI is the 23rd most visited website in India, according to Alexa.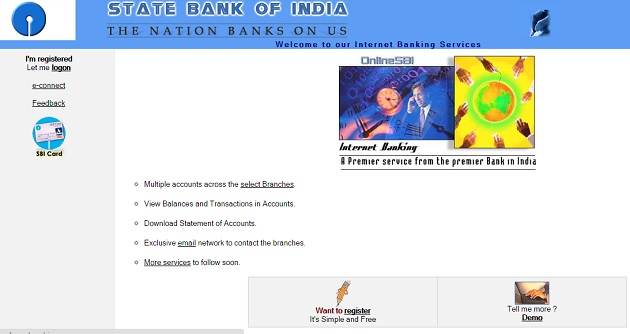 3. Flipkart was launched in 2007 and this is how it looked like. All about books.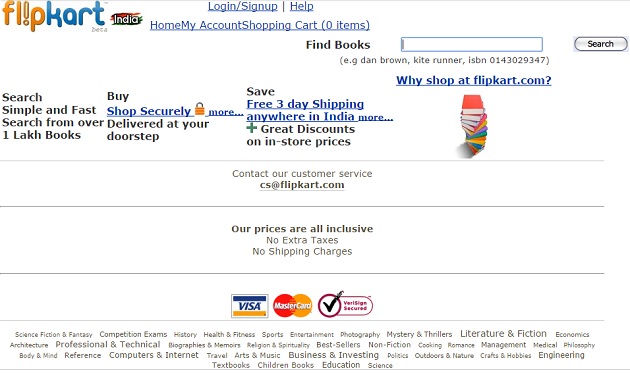 4. The Hindu website in 2001. Earlier, the online audience was limited and the news business was more focussed on print media.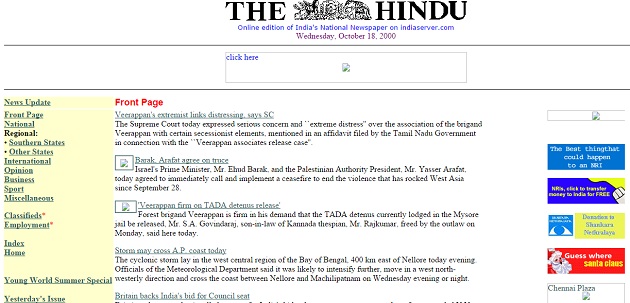 5. This is Hindustan Times in 2000. Since the beginning, they had started using contextual ads.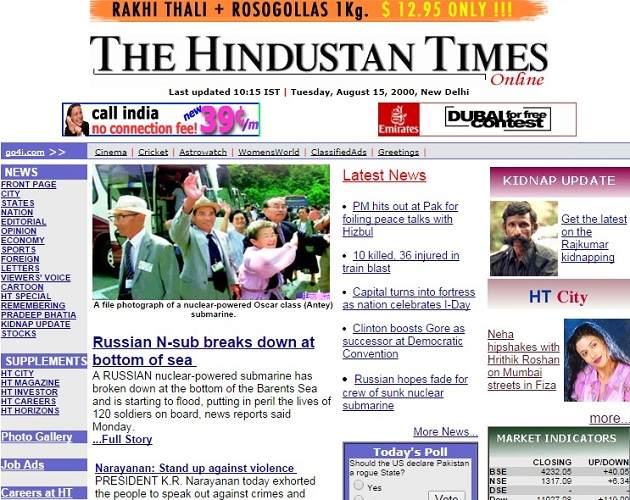 6. Rediff was started in 1996 by Ajit Balakrishnan and it was the only domain name registered in 1996 in India. Mark Zuckerberg was just a kid then. 🙂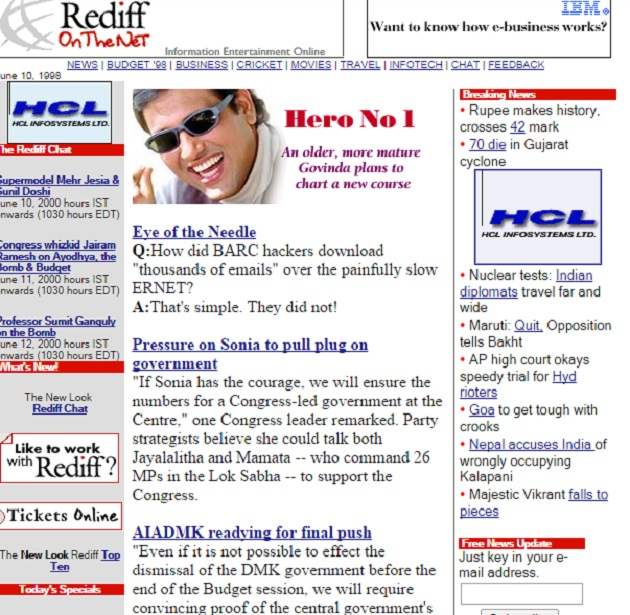 7. ICICI bank in 1998. It was a mere website with only bank information. No internet banking.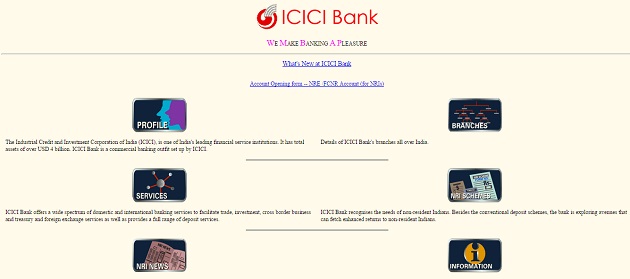 8. This was the first web design for Naukri.com.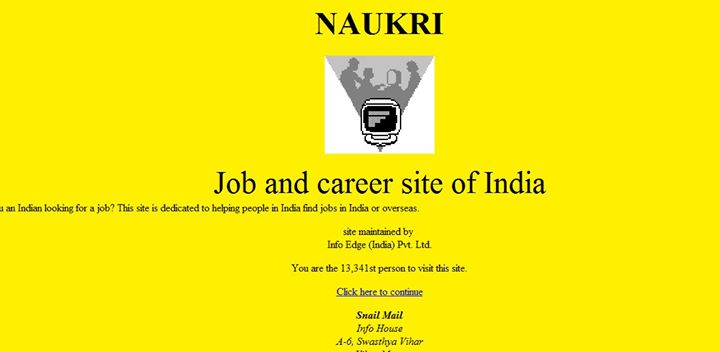 9. Monster India in 2001. The color, font, and the design remain the same.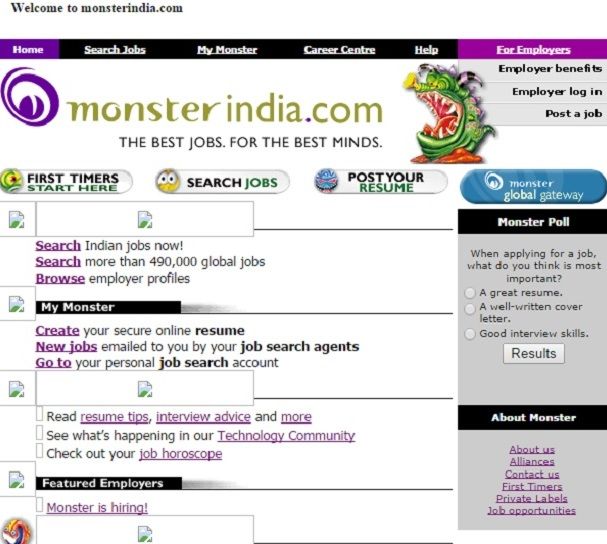 10. BSNL in 2001. If you compare with the current one, there is not much improvement.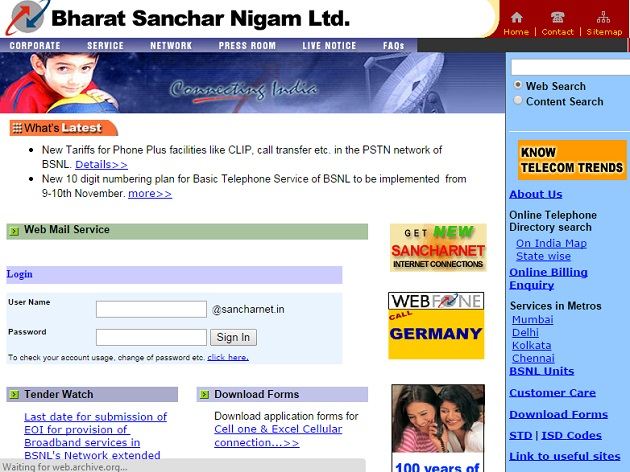 11. Remember SantaBanta where you used to look for Bollywood wallpapers and hot pics? This is how it looked like in 2002.
12. This is PMO India website in 2005 when Dr. Manmohan Singh was the Prime Minister.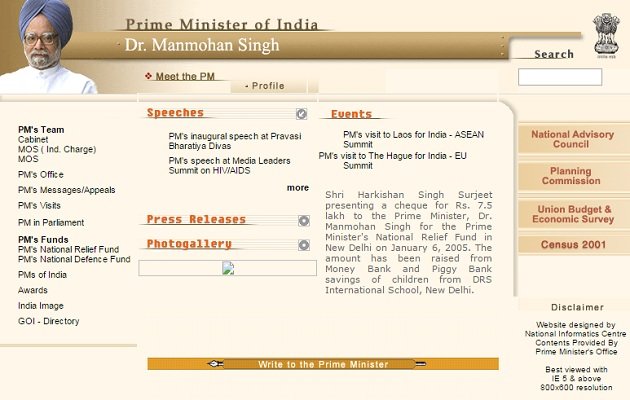 And this is the current one!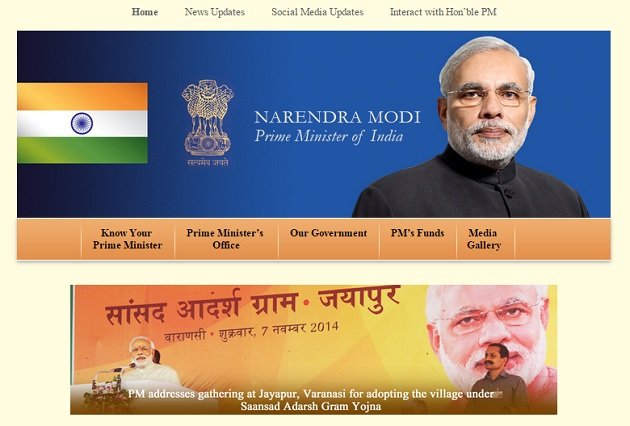 13. MouthShut, a consumer review website was launched in 2000 by Faisal Farooqui and this is how it started.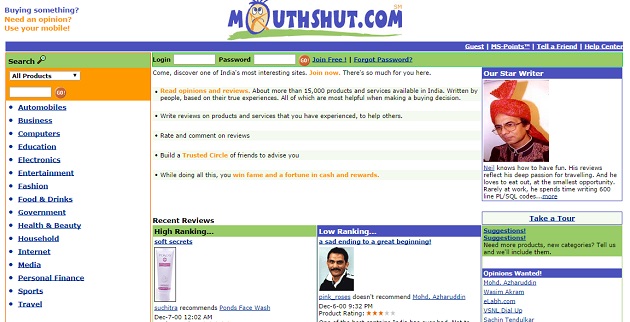 14. Is there any product you can't find on OLX these days? See how they first designed their page in 2006. Now, many businesses in India depend on this classifieds website.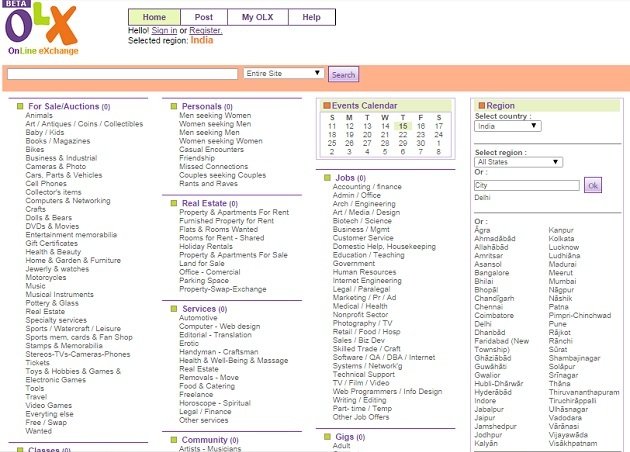 15. Shaadi.com in 1998 when they had only 677 profiles. In a few years, it grew tremendously and helped millions of people meet their life partner. People who met their partners through this matrimonial site should be really thankful to the founder Anupam Mittal.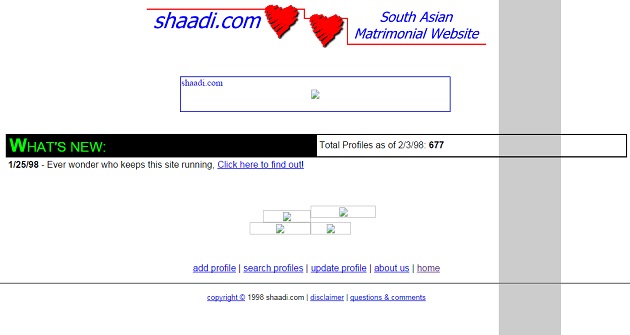 16. Indian Railways Reservation site in 2000.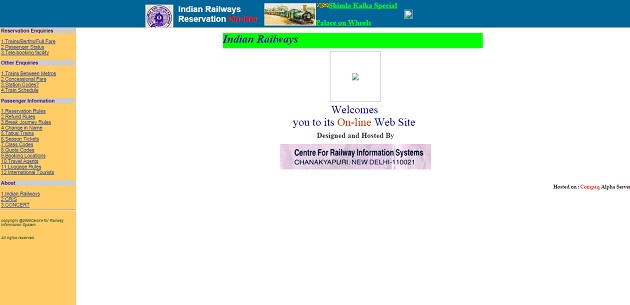 17. IRCTC in 2002. It is a high traffic website with 547 worldwide rank. It is also among the worst and slowest websites.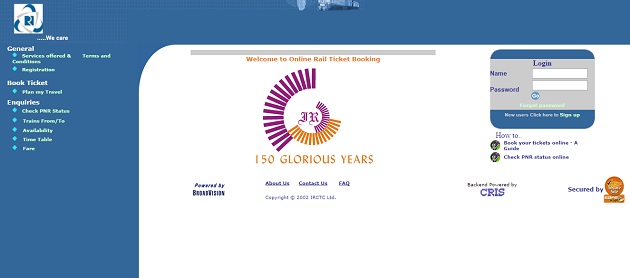 IRCTC in 2014. There is little difference in terms of design but nothing in terms of speed and service.