13 Funny Pokemon Go Memes That Are Way More Absorbing Than The Game Itself
In this article, we picked some funny Pokemon Go memes that you might like more than the game itself.
Pokemon Go took over the world in just one weekend back in 2016 and became a new viral phenomenon. It even had more daily active users than Tinder! The smartphone game got its users off of the couch and made them walk for miles outdoors.
In some cases, players caught more than just Pokemons – several times the app users helped the police to locate dead bodies while looking for a Pokemon.
Many people thought that Pokemon Go wouldn't remain popular for long, but the game still has tens of thousands of true fans.
1. Sorry, grandma…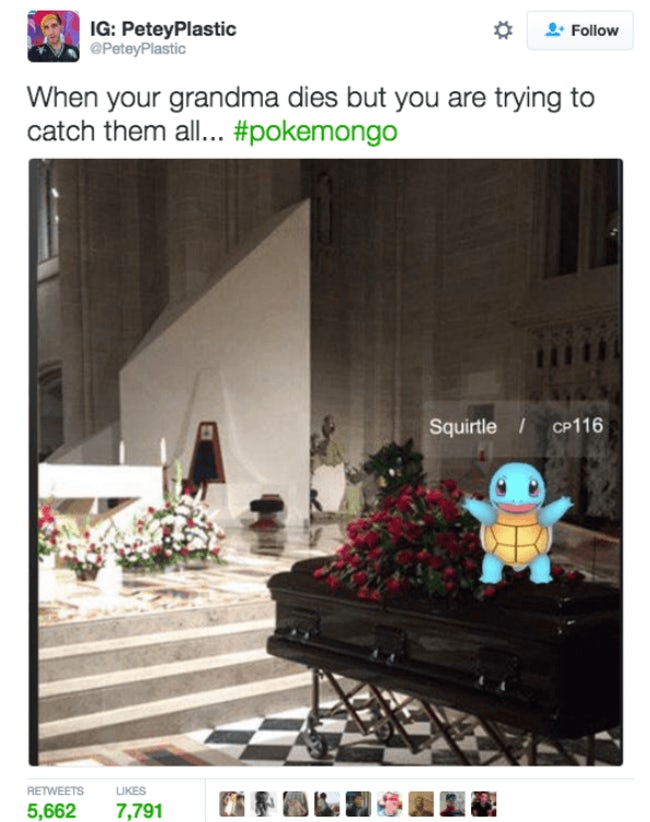 2. Setting your priorities right
3. Go get those muscles!

4. Parents are just never happy

5. Michelle was definitely impressed

6. Gotta catch them all!

7. Who said playing games on your phone is unhealthy?

8. Probably the cop was looking for the same Pokemon

9. Your new best buddy!

10. Don't Pokemon and drive

11. Yeah, you wish, mom..

12. Hired!

13. The dog is not excited