15 Things Every Bong Parent Wants In Their Daughter-In-Laws
The internet has been giving women not one, but ten reasons to fall for and marry Bengali men. Before embarking on the journey of being a 'bangali bouma', it is important for women to learn what it takes to be an ideal 'lokkhi bouma' (perfect bride) in Bengal. So, here's a quick decoding of the popular Bong matrimonial demands for all those interested to become a 'Bangali Bouma'.
Source: Matrimonial advertisements in popular Bengali newspapers
1. She must have a thorough knowledge of Rabindrasangeet.
Every quintessential Bengali family wants their bouma to sound like professional Rabindrasangeet singers but is intimidated at the thought of accepting an actual professional rabindrasangeet singer as their bouma, specially in an arranged marriage.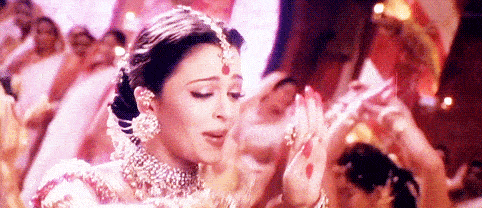 2. She must know 'adhunik bangla gaan' (modern Bengali songs) equally well and sound like Sandhya Mukhopadyay/Arati Mukhopadyay or Pratima Bandhyapadyay.
In fact the emphasis on music is so much, it is not unnatural for a girl to feel confused if she is meeting her prospective in laws or appearing for a playback audition instead.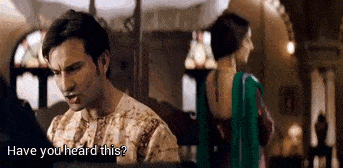 3. She must cook well, specially when it comes to luchi, aloo posto, bhapa ilish, chingrir malaicurry and kosha mangsho.
But no matter how well she cooks, she will invariably hear free lectures on why the new age boumas fail to cook as perfectly as the elderly 'ma-thakumas'.
4. She must know how to make the perfect cone of Bangla Paan because the way to your shasuri's (mother-in- law) heart is through that cone.
5. She must have big eyes, long hair and be curvy.
No Bengali man/family prefers a 'chhipchhipe meye' (skinny girl) but yet (as per matrimonial advertisements) they want her to be 'slim', which translates into Bengalis prefering curvaceous but not voluptuous women. Now, if you can understand the differences between these two terms, please let me know.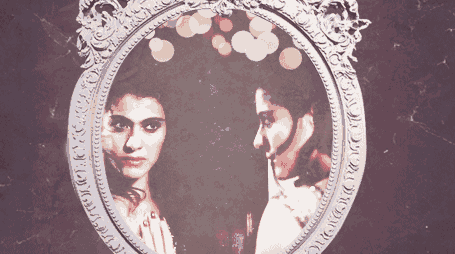 6. Her complexion must be 'dudhey altaye' (cream colored).
You thought Bengalis prefer dusky complexion? Wrong! Although dusky women are not ostracized from the 'marriage market', the fairer ones are always the first preferences for the so called 'well settled, cultured and modern' families.
7. She must be feisty but only when her mother-in-law is quarreling with the neighbor.
Bongs do not want the women in their families to be 'doormats' and prefer one with strong opinions instead. But she must know where and where not, to be vocal about her opinions.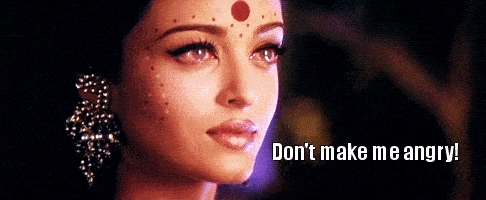 8. She must wear her sakha-pola and sindoor throughout the first year of her marriage even while wearing western clothes.
Although the 'modern' bongs do not have an issue with the boumas donning western attires yet DARE SHE TAKES HER SAKHA-POLA OFF!!!! No one can stop her mother-in-law's face going 'banglar panch'! (gruesome)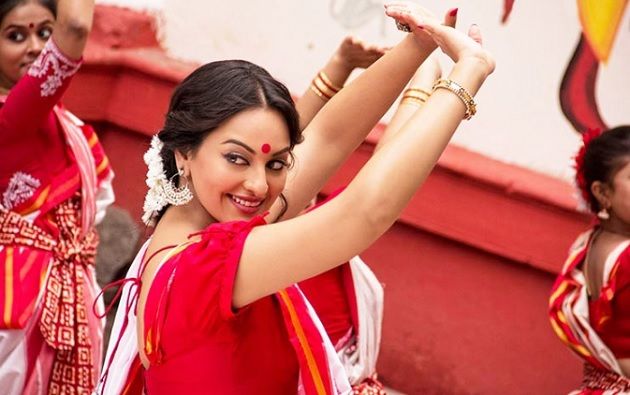 9. She must know how to tell fresh fishes from the stored ones, in fact she must be quite an expert on picking fish off the markets.
She will be put into an identity crisis as a 'Bangali meye' if she sulks.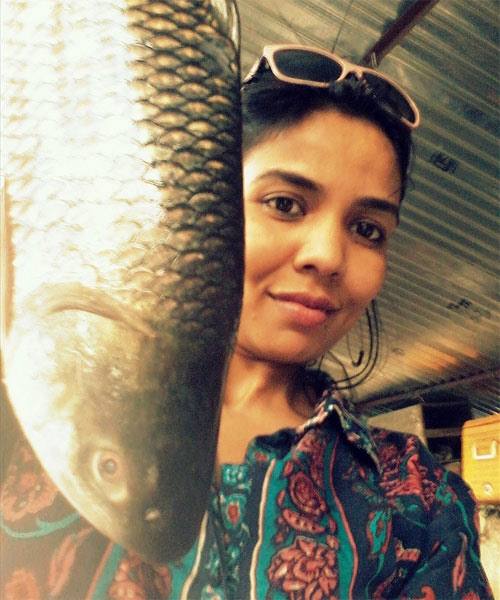 10. She must have a thorough knowledge of 'phutbaul' and 'rajneeti' yet never open her mouth when the men of the household discuss it among themselves. 
The knowledge must be duly reserved for bedroom discussions.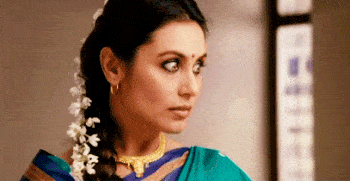 11. She must be both Suchitra Sen to the man-child captured inside her husband's soul by the day and Paoli dam to soothe his libido at night.
Most eligible bong bachelors turn out to be mamma's boys post marriage, who need constant babysitting. To top that if his sensual demands are not catered to, he may relapse into a sissy crybaby and pester his wife with rhythmless poetry or tuneless chants of songs featured on Dev or Prasenjit.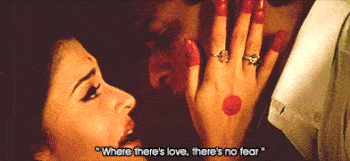 12. She must enjoy (or at least pretend to enjoy) watching rannaghar, didi number1, ishti kutum and rojgere ginni with her mother-in-law and dadagiri with the complete family.
Bongs want their boumas to be educated and esthetically pleasing, however they expect the same girl to bond with the family over cheesy television shows. If she politely refuses, she is sure to be termed as 'self centered'.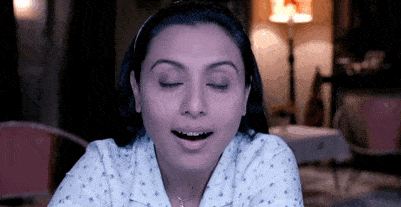 13. She must be 'esthetically inclined' enough to be fond of the films made by Ritwik Ghatak, Rituparno Ghosh and Satyajit Ray yet accompany her husband in plexes to watch films like Bye Bye Bangkok or Jiyo Kaka in the weekend and even watch the DVDs of khoka 420 and Rongbaaj alongside her husband.
A bong hubby can risk watching p#rn in public but the 'buddhijibi' inside him would not be able to bear the brunt of disgrace if he is publicly caught watching poran jay joliya or Romeo, thus the poor wife is his only company during his 'secret escapades'.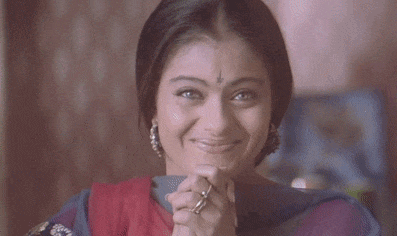 14. She must never ever be 'rude' to turn down the overtures of the deyors (younger brother-in-laws) and jamais (son-in-laws) during 'hasi thatta' (light hearted flirting) even if she does not enjoy it but should not be audible before the shoshur (father-in-law) or bhashur (elder brother-in-law).
Double standards and Bongs???? What are you saying! IMPOSSIBLE!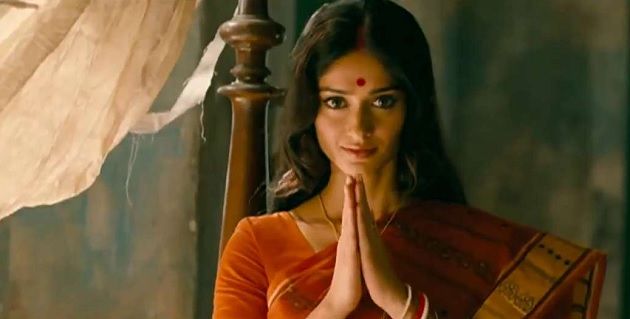 15. And ultimately she should not frequent her baaper Bari (prenuptial family).
Bouma going to baperbari for a couple of weeks triggers the same response in a bong shasuri as 'ghar ki izzat' going to a strip club. An act which must be restricted at all costs!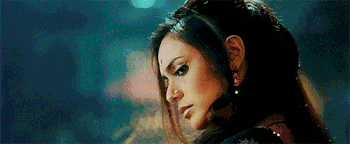 Dear eligible Bong bachelors from the so called 'liberal' and 'open minded' families,
How long do you plan to be fencesitting spectators to your families picking up daughter-in-laws, as if they are choosing pieces of rui or katla from the Lake Market?
Yours sincerely,
A 'Bangali' disgruntled with the double standards of 'Bong' chauvinism