These 13 Pictures Prove Salman Khan Fans Are Super Crazy. OMG!
When it comes to the idol Salman Khan, it doesn't matter how stupid or idiotic the movie is, all the Salman fans want to see is their 'Sallu bhai' dancing, bhai slapping and kicking 100 villains,  bhai crying, and all those bizarre stunts. If there is a die-hard Salman fan among your friends, he must now be boasting about the success of KICK and he must have already chanted several times how good the movie is. And this is what's happening to millions of Sallu fans across the nation – telling everyone not to miss the movie.
As KICK had released and had already earned 200 crores, happy and crazy  fans are celebrating, counting the box-office earnings and comparing them with Shah Rukh Khan's Chennai Express. And this is the only thing they are doing now. Here are thirteen pictures of Salman Khan fans being bhaisexual.
1. This is what many of the cinema halls look like. Salman is a God!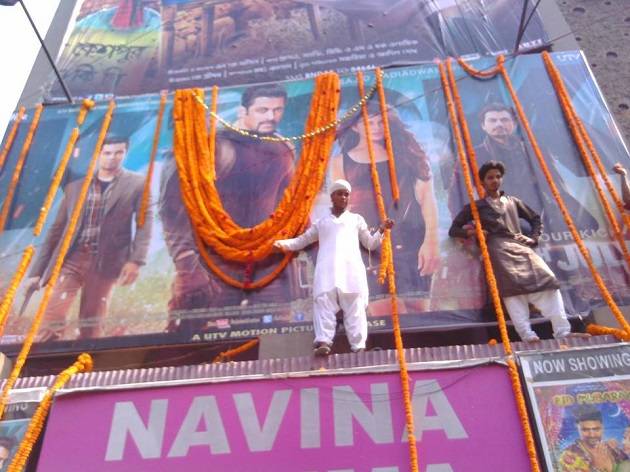 2. And KICK posters are worshiped with garlands, lights, and agarbattis.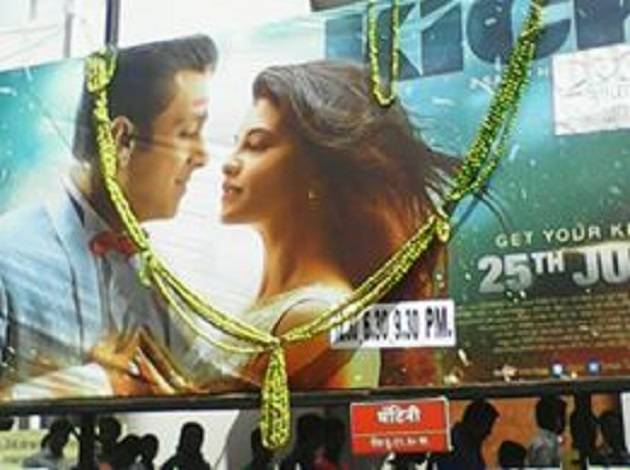 3. Fans now gather and start greeting each other in front of the cinema hall. All of them unite!
4. Excited fans sing and dance before the movie starts. Lots of action!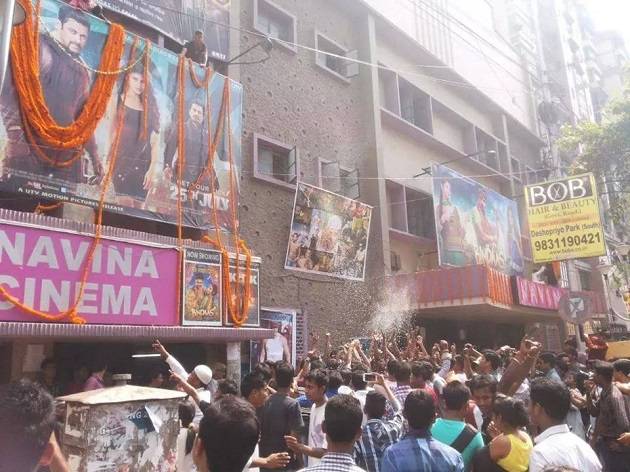 5. This freaking dude in Nepal is so crazy about Salman that he bought more than ten tickets just for himself. Now you know why the movie has collected almost 200 crores in first week?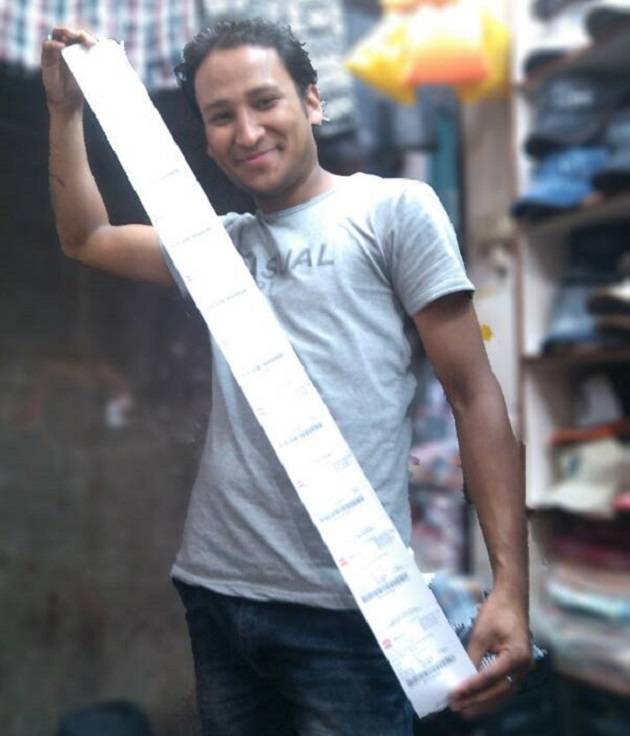 6. When it comes to Salman's latest movie, fans can stand for hours in the sun just to get a chance to book a ticket. Like this…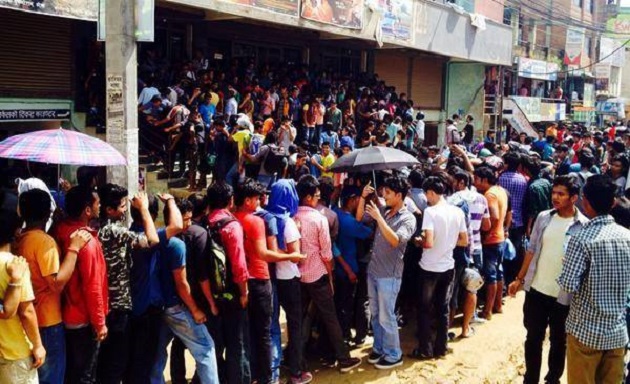 7. And once they enter the cinema hall, this is how they react.
It happens only in India where people dance too while watching movies.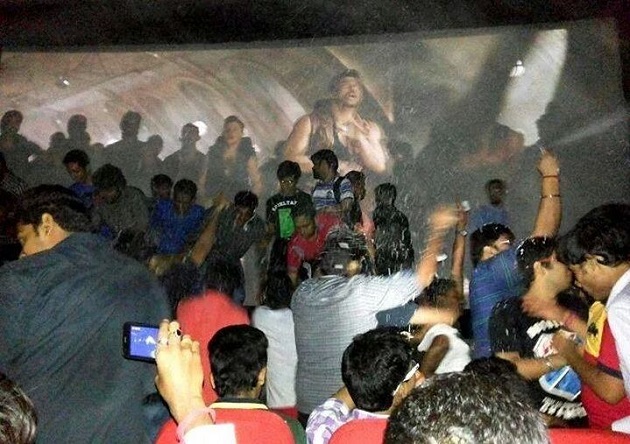 8. And it goes wilder! Fans went up to the screen to meet and dance with virtual Salman.
So funny!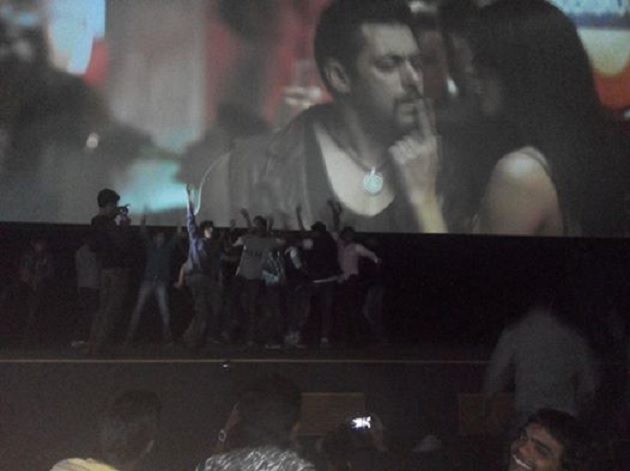 9. Now, the cinema hall becomes a dancing club. Everyone gets up and dances to every song in the movie.
And if you are a Shah Rukh Khan fan and you land up in this crowd, you will probably get beaten up.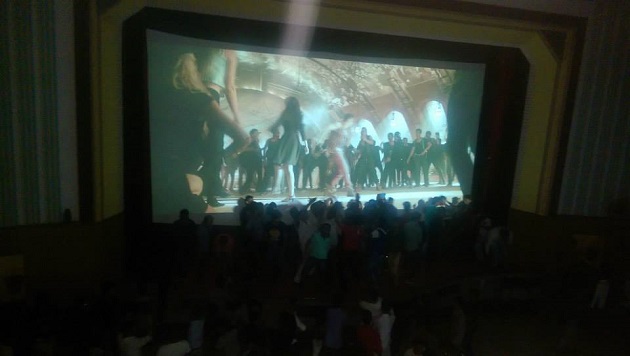 10. You think this is photoshoped? No. Salman fans not only wear those 'lucky bracelets' but they also do crazy stuff like this.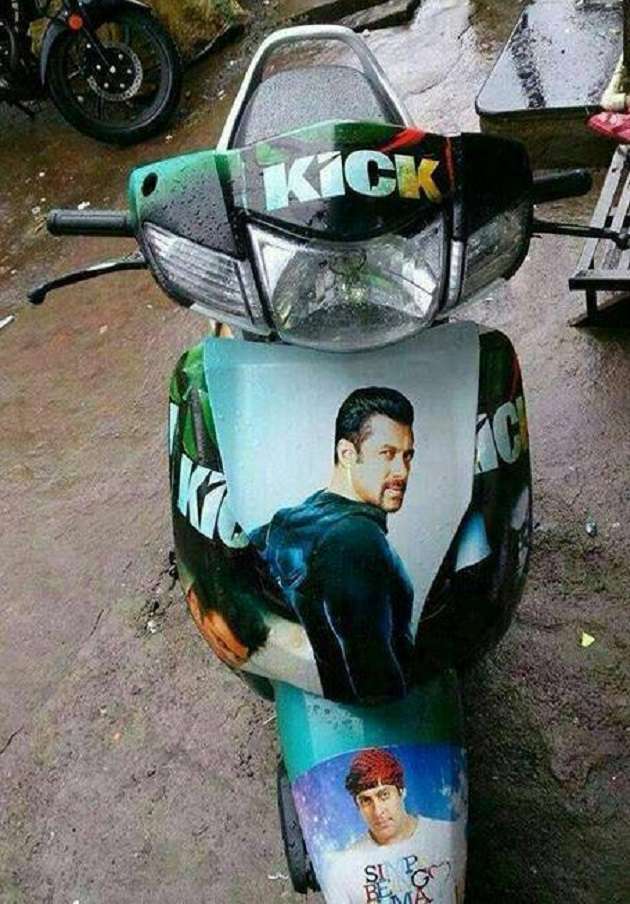 11. Memes like this started popping up everwhere on Facebook and Twitter. Every crazy fan of Salman will keep sharing this again and again. How annoying!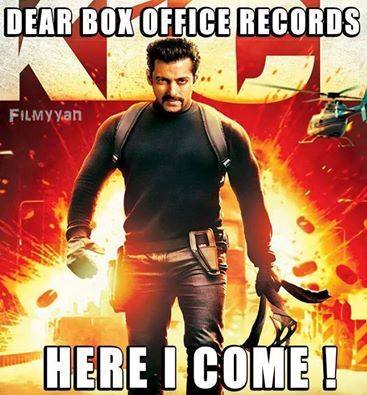 12. And some of them always compare their bhai with tiger. Look at this…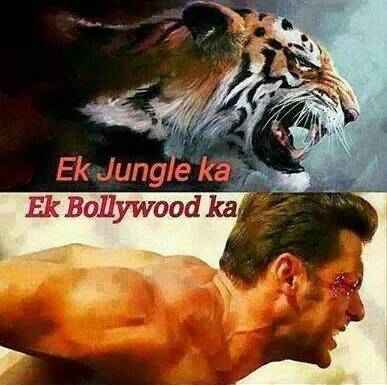 13. This is Devil Lal with his rubber mask walking like a boss in front of a fake train/animated screen.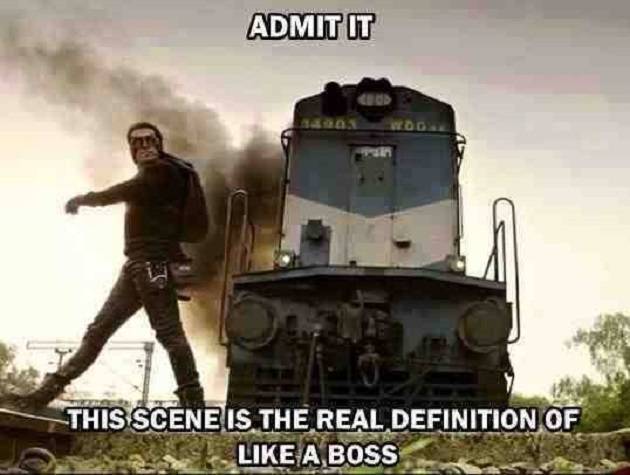 And this is Amul's tribute to KICK.
Lick it, don't kick it!