Flipkart CEO Sachin Bansal Is Doing Deliveries Himself In Bangalore Right Now
If you are in Bangalore and you recently ordered a product from Flipkart, then don't be surprised if you see the CEO Sachin Bansal at your doorstep to deliver your product.
The CEO is actaully driving a car and delivering the products himself. This is what the CEO of the company tweeted a few hours ago.
Seems like Mr. Bansal completed his first delivery to his lucky customer and had a wonderful experience.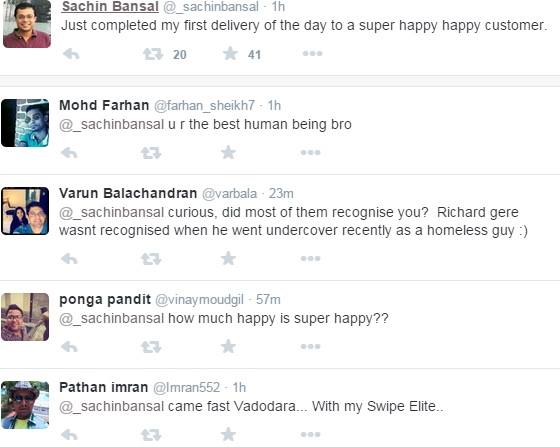 WOW! He also waited for the customer to finish his bath.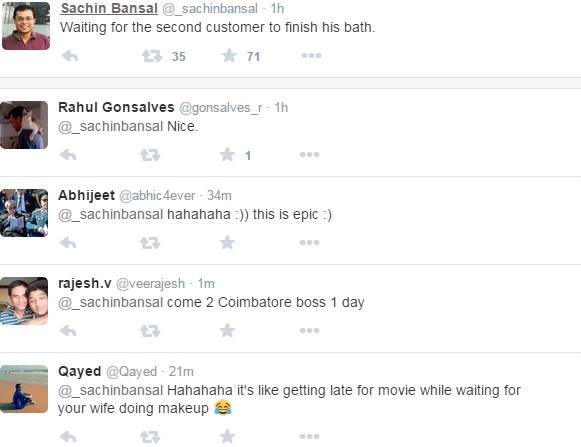 That's an awesome initiative by Flipkart. Now, we are waiting for the customers' reactions who actually met him.