14 Rihanna Memes That Will Make Your Day Bright Like A Diamond
"Life is too short to be seating around miserable" – said Rihanna once. Here at DailyMoss we are all about making people happy, that's why here are some cool Rihanna memes  for you to enjoy… even if you're not a Riri fan.
1. Let's pretend we are dating

2. Here's the truth

3. Lesson learned

4. Life philosophy 
5.  Poor little birdy
6. How to deal with bullshit – the Rihanna way

7. That's why Rihanna's net worth equals diamonds.

8. What does Rihanna like to do?

9. Any news on Rihanna? – No, she cut us out.

10. Victory

11. Chris Brown and Rihanna now

12. B****, please!
13. Mommy said yes. 
14. Biting my college tuition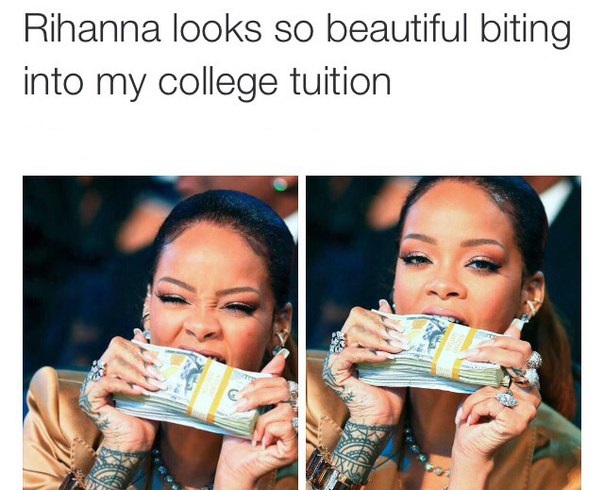 Entertain a friend of your with these hilarious memes. Share and comments.