10 Captain America Quotes That Will Awaken the Superhero in You
What is your definition  of a superhero? What about a role model?
What characteristics should a real hero posses to fall within that category?
One of our favorite superheroes is Captain America. A  character who knows what to say and when to say it; a man with a strong will who walks the talk and is always true to his own values, dreams and goals.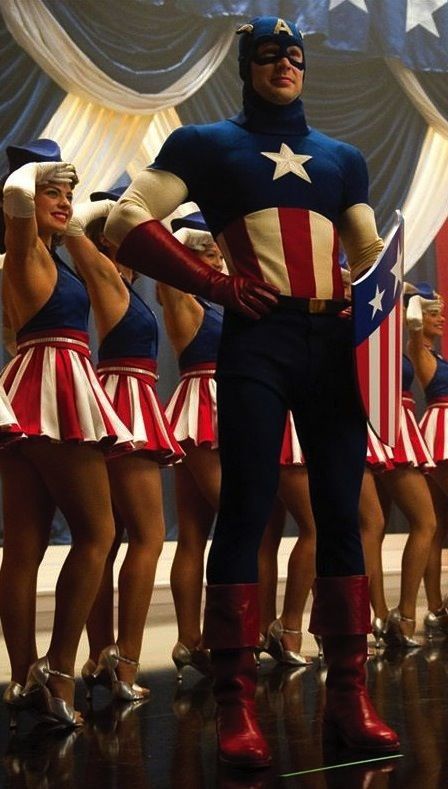 Here are some of our favorite and very strong Captain America quotes from the emblematic and quite popular movies and books.
You can see that Captain America is at times not only a wise but also a quite funny superhero.
Our world needs more patriotic, morally straight and principled superheroes like Captain America.
To pay tribute to all the little gems that add much-needed levity to the heroic lifestyle, we present you our favorite quotes from the Marvel series.
 
1. "Without its ideals — its commitment to the freedom of all men, America is a piece of trash!"

2. "I'm loyal to nothing except the dream."

3. "You can't justify murder by masking it with a cause."

4. "I don't want to kill anyone. I don't like bullies; I don't care where they're from." – Steve Rogers

5. "Whatever happens tomorrow you must promise me one thing. That you will stay who you are. Not a perfect soldier, but a good man." – Dr. Abraham Erskine

6. "I'm not always able to choose my battles… but effective immediately, I'm going to make an effort to choose the battles that matter."

7. "I cannot represent the American Government; the President does that. I must represent the American people."

8. "I will not tolerate — I will not allow — any talk of the necessity of necessary evil."

9. "I'm with you until the end of the line."
― Captain America
 
10. "Every time someone tries to prevent a war from beginning…people get killed."
― Captain America – The Avengers…The Age of Ultron
  Do you have a favorite Captain America quote? What a about a favorite superhero?