What These Policemen Did To The Innocent People In Manipur Is Beyond Shocking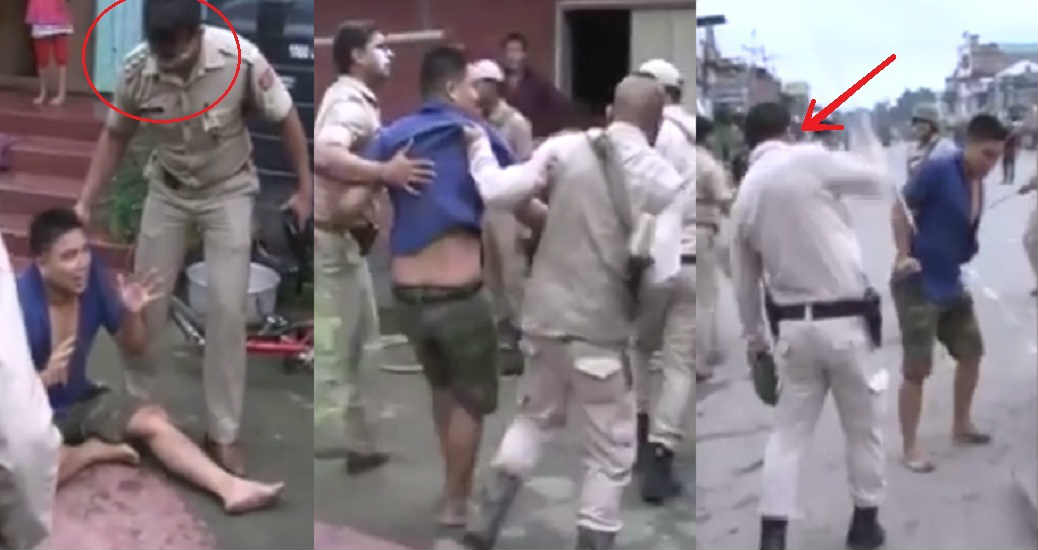 In this shocking video, police barge into people's houses, force the men out on the streets, parade them, and thrash them brutally. It is in relation to a protest demanding implementation of Inner Line Permit (ILP) in Manipur to save the tradition, culture and identity of the indigenous people of the state. The state has been under curfew for the last few days after the death of a 16 year old student who was killed when a rubber bullet shot by police hit his cheek. The curfew has badly affected the normal daily routine in the state.
People are protesting against the barbaric act by the police on social media.
"Police do not have any rights to hit anyone like that! If someone is wrong, he or she should be convicted by the court and not be beaten up mercilessly by police!"
"Men in Khakis, I don't think you need to prove your might when you have Kalashnikovs slinging over your shoulders and Berettas to adorn your belts. Shame on you! or, are you someone who never had a chance to prove your strength among peers in the neighborhood?. A total failure of a wannabe-goon while in your heydays? You abuse your state-sanctioned uniforms in such extremity against someone unarmed and helpless…We're watching!!Idiots!"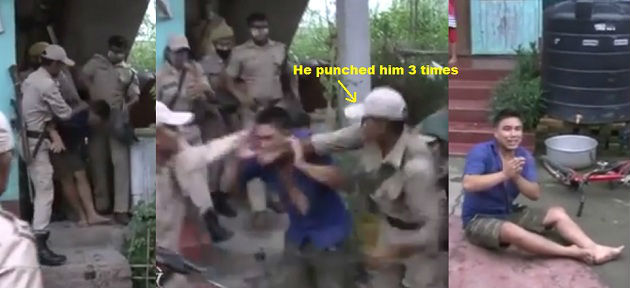 "Police brutality way over the limit…are they controlling the mob or are they creating more…??? You be the judge"
"This is what Manipur enjoyed a small portion of the so popular AFSPA? Please watch the treatment provided by the police."
PLEASE SHAREMayam video asi soidana yengbiyu…masibu miyoibagi lamchatla…?Michamda asum toubasira Manipur police ki thounase…

Posted by Ibomcha Yumkhaibam on Tuesday, 14 July 2015
Read more about ILP here.