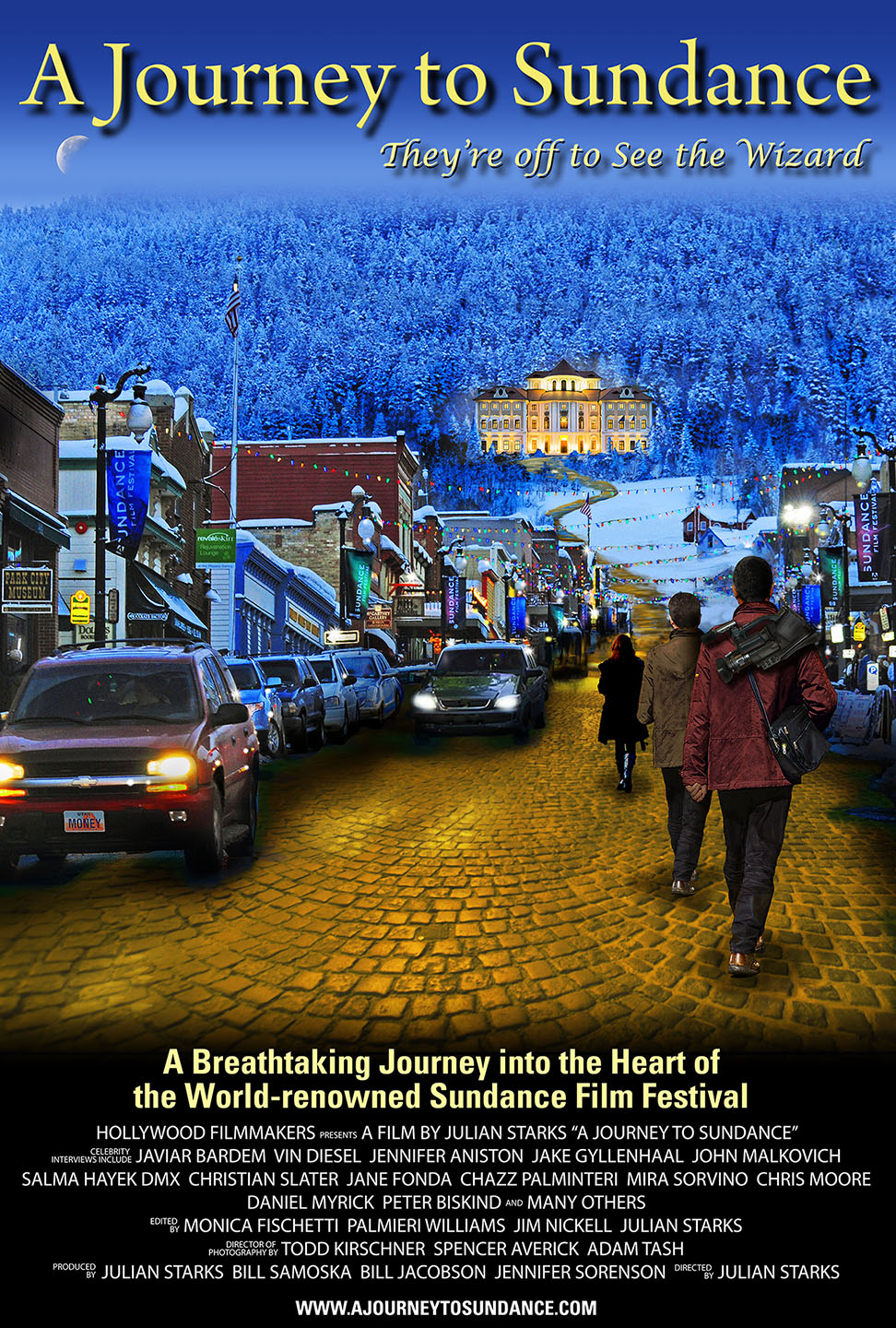 The SUNDANCE FILM FESTIVAL has scrapped its plans for an in-person gathering for 2022, and will press on as an exclusively virtual event to begin on Thursday, January 20 and ends on Sunday, January 30.
After a protracted nail-biter, the Omicron variant of COVID-19 has proven too overwhelming for a planned physical return to Sundance's luxurious setting in Park City, Utah.
"Despite the most ambitious protocols, the Omicron variant with its unexpectedly high transmissibility rates is pushing the limits of health safety, travel and other infrastructures across the country," organizers said in a statement.
In 1981, Robert Redford founded the Sundance Institute to support aspiring artists. The Institute is an organization dedicated to independent artists and audience development. Every year, it brings independent filmmakers together to share their knowledge and experience — whether in writing or acting workshop or at one of the many festivals it hosts worldwide. Sundance also offers workshops for aspiring screenwriters and directors, cultivates budding talent, and provides career services to thousands of independent filmmakers and artists every year.
In 1989, Sundance Film Festival showcased Sex, Lies, and Videotape — one of the most renowned indie films of all time. It changed the community's mind about indie films and made everyone realize that these kinds of films deserve a spot on the list of top films. As a result, it cemented Sundance Film Festival as the premier event for independent film.
In 1991, the festival was officially renamed the Sundance Film Festival, after Redford's character the Sundance Kid from the film Butch Cassidy and the Sundance Kid.
HOLLYWOOD FILMMAKERS LLC presents our World Premiere feature film "A JOURNEY TO SUNDANCE", They're off to see the Wizard…a feature documentary film. A Homage to Robert Redford and directed by Julian Starks
The Film is an in-depth look at the world-renowned Sundance Film Festival. It's about the spirit, dreams and struggles of independent filmmakers from all over the world, as well as my struggles behind this documentary, in completing this vast, 13-year long journey.
The history of this preeminent North American film festival, founded by ROBERT REDFORD, is covered as well, along with interviews with movie stars, directors and producers.
As this documentary was nearly finished, a chance meeting with SIBYLLE SZAGGARS-REDFORD, Redford's wife at the 'Alternative Light Exhibition' in Monaco—where Redford's pencil sketches of 'Nude Woman' from 1955 were on exhibit—led to a whole new chapter, now included is this epic undertaking.
Did Redford like this documentary about his festival? Did it get programmed for the festival? What transpired in this labyrinthine journey after meeting the man that began it all?
The film includes the history of the festival, as well as an in-depth look into the world of Independent filmmaking, and how the two coincide or perhaps collide.
Who was responsible for the renaissance of non-studio movies? There has been great debate and arguments for over 30 years among and around Hollywood, centering on Independent Film.
From Miramax and the Weinsteins to the studios to the "little guys" to Sundance, the questions rage on. Has the Sundance Film Festival become too influenced by the studios? How does the "little guy" who's made a movie, break into what seems to be a closed system even for indie film?
Enter a team of neophyte filmmakers -- Julian Starks, Jennifer Sorenson and Bill Jacobson -- who embark on a thirteen year rollercoaster ride to find the answer to the decades old debate: What is Independent Film?
Against the backdrop of the Sundance Film Festival and the yearly pilgrimage of producers, directors, industry "suits" and Hollywood wannabes, these filmmakers and their cameras journey for the answers.
They trek to the festival each January for over a decade, and in their search of the original question, each of them is forced to face the issues -- and demons -- that plague any indie film.
Whether it's lack of money, lack of time, unexpected losses or disintegrating relationships, this grueling journey takes its toll on these three filmmakers, who ultimately refuse to give up their quest. Passion? Obsession? Stupidity? Insanity? Are these the qualities that define Independent Film?
"A Journey to Sundance" tackles these questions with humor, honesty, poignancy and resolve.
Julian Starks and his team were faced with unforeseen obstacles and sacrifices during the course of shooting. It captures their personal problems as well as the larger, shared struggles of the global community of independent filmmakers.
According to a spokesperson, "A Journey to Sundance" is a timely reminder of the crushing reality of the fierce competition and daily struggles faced by independent directors."
With the latest announcement, Julian Starks continues his commitment to empowering cinephiles and aspiring directors with a truthful representation of the independent filmmaking experience.
We have interviews, stories and experiences about Sundance that are GOOD, BAD and EVERYTHING in-between.
For more information visit: https://www.ajourneytosundance.comto watch FILM and discover all other info on Film and Crew.
Social Media Link
Facebook: https://www.facebook.com/SundanceDocumentary
Sincerely,
Julian Starks
Producer/Director
P.S. To see all of Julian Starks' currant Projects and Companies; go to http://www.starksworldwide.com
HOLLYWOOD FILMMAKERS LLC.
9903 Santa Monica Blvd Suite 3300 Mobile: 310.871.0940 Office: 310.226.8079
julian@hollywoodfilmmakers.com www.ajourneytosundance.com