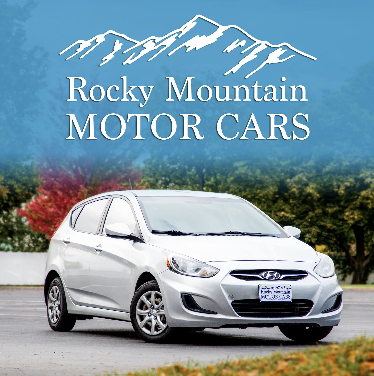 If you live in Utah, have a less than perfect credit score, and are struggling to get car finance then you're in the right place! Situated in Pleasant Grove, and with a 99% acceptance rate, the company offer buy here pay here services as standard!
You can choose from a wide range of vehicles suitable for your budget with payment amounts that match your affordability. Rocky Mountain Motor Cars offer outstanding customer service and tailor the deal to suit your needs.
Go to https://www.rockymountainmotorcars.com for more information!
If you are in employment and can provide proof of your address and driver's license, you are eligible to apply for the BHPH program. It allows you to buy a reliable vehicle of your choice at an affordable rate, even if you have a poor credit history!
Check out https://www.rockymountainmotorcars.com/pleasant-grove-car-dealers-with-in-house-financing
The personalized system enables you to rebuild your credit score whilst making repayments. Each repayment made on time is reported to the top three credit bureaus in the US, which has a positive impact on your credit report!
For further information, visit: https://www.rockymountainmotorcars.com/buy-here-pay-here-pleasant-grove-utah
Rocky Mountain Motor Cars stock various makes and models of vehicles including cars, trucks, vans, and SUVs. All vehicles are given a comprehensive inspection before being sold, and come with a two-year or 24k mile warranty free of charge!
There is a range of cars available to browse at your leisure on the website. This includes brands such as Honda, Chevrolet, Jeep, and Mitsubishi. There is also a query form available if you are interested in selling your car.
Get in touch, visit https://www.rockymountainmotorcars.com/contact-us
The Pleasant Grove dealership is open 9 am to 6 pm Monday to Friday, and 9 am to 4 pm on Saturdays. Staff is available to answer any questions about the BHPH program and assist you with your applications. Alternatively, you can apply online via the company's website, here: https://www.rockymountainmotorcars.com/applications
About Rocky Mountain Motor Cars
Owned by Troy Long, the Pleasant Grove dealership has been in operation since 2005. The company has two more dealerships based in Ogden and Midvale and serves clients from Salt Lake, Davis, and Weber County. Find out more at https://goo.gl/maps/X2rQ8a9QLzASWNTM7
Speaking of their service, Rocky Mountain Motor Cars states, "As one of the best buy here pay here car dealerships; we will not give up on you and do our very best to get you into the car of your dreams at the most affordable price possible!"
Rocky Mountain Motor Cars are the trusted, go-to dealership for buy here pay here used cars in Utah! Call them at (801-785-1058) and drive away today!
Ready to clinch the deal? Visit https://www.rockymountainmotorcars.com/autos for further information!