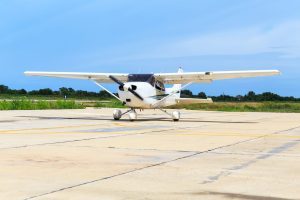 If you've been trying to navigate the insurance rate space to find the right policy for your aircraft, you may be getting lost in the cloud of options and sky-high premiums. BWI Aviation Insurance has released a report that provides pilots and aircraft owners with helpful advice on how to get the best rates for aircraft insurance in 2022.
In their guide, BWI Aviation Insurance offers you insight into several strategies for finding the right insurance coverage for airplanes that does not entail paying high rates.
Visit https://bwifly.com/aviation-insurance/how-to-get-the-best-rate-on-your-aircraft-insurance-in-one-easy-step for more information.
The report offers aviation-specific guidance that combines the company's industry experience with practical steps for those of you looking to get or renew their aircraft insurance policies.
Insurance is a necessary expense for any aircraft owner or pilot to protect them from liabilities, but finding a provider that offers acceptable rates can greatly reduce your overall costs. Furthermore, as the cost of an accident may outweigh that of an aircraft's insurance, getting full insurance at favorable terms is necessary as it also protects your investment into the aircraft itself. With their report, BWI Aviation Insurance wants to help you find a reasonable solution to keeping your plane protected at the best price possible.
As the expert explains, an important aspect of finding adequate aircraft insurance is getting professional assistance from a specialized broker who understands both your needs and the market in general. Brokers gather multiple quotes from various aircraft insurance companies, providing a range of options and rates for aircraft owners and pilots to choose from.
The report also outlines some practical steps you can take in order to reduce your insurance rates. These include increasing your total flight hours, taking part in training programs, and improving your safe flying record. In addition, BWI Aviation Insurance lists some tips you can use when the time comes for renewing your policy. The timing of updating your pilot hours is also crucial, as this can improve your chances of getting more advantageous rates.
About BWI Aviation Insurance
BWI Aviation Insurance has over 45 years of experience in building and developing connections with providers in the industry. The company's team is dedicated to helping aircraft owners, aviation commercial business owners, and aircraft operators find robust coverage for their aircraft at the right price.
A spokesperson for the company said, "We understand the complexity of shopping for aircraft insurance, which is why we simplify and streamline the entire process for our customers. When your trust us to provide you with aircraft insurance, you'll get low rates, fast quotes, and coverage you can always count on."
Make sure you have the best rate for your aircraft insurance with this guide from the aviation insurance experts!
For more information, you can visit https://bwifly.com/aviation-insurance/how-to-get-the-best-rate-on-your-aircraft-insurance-in-one-easy-step where you can read the full report.