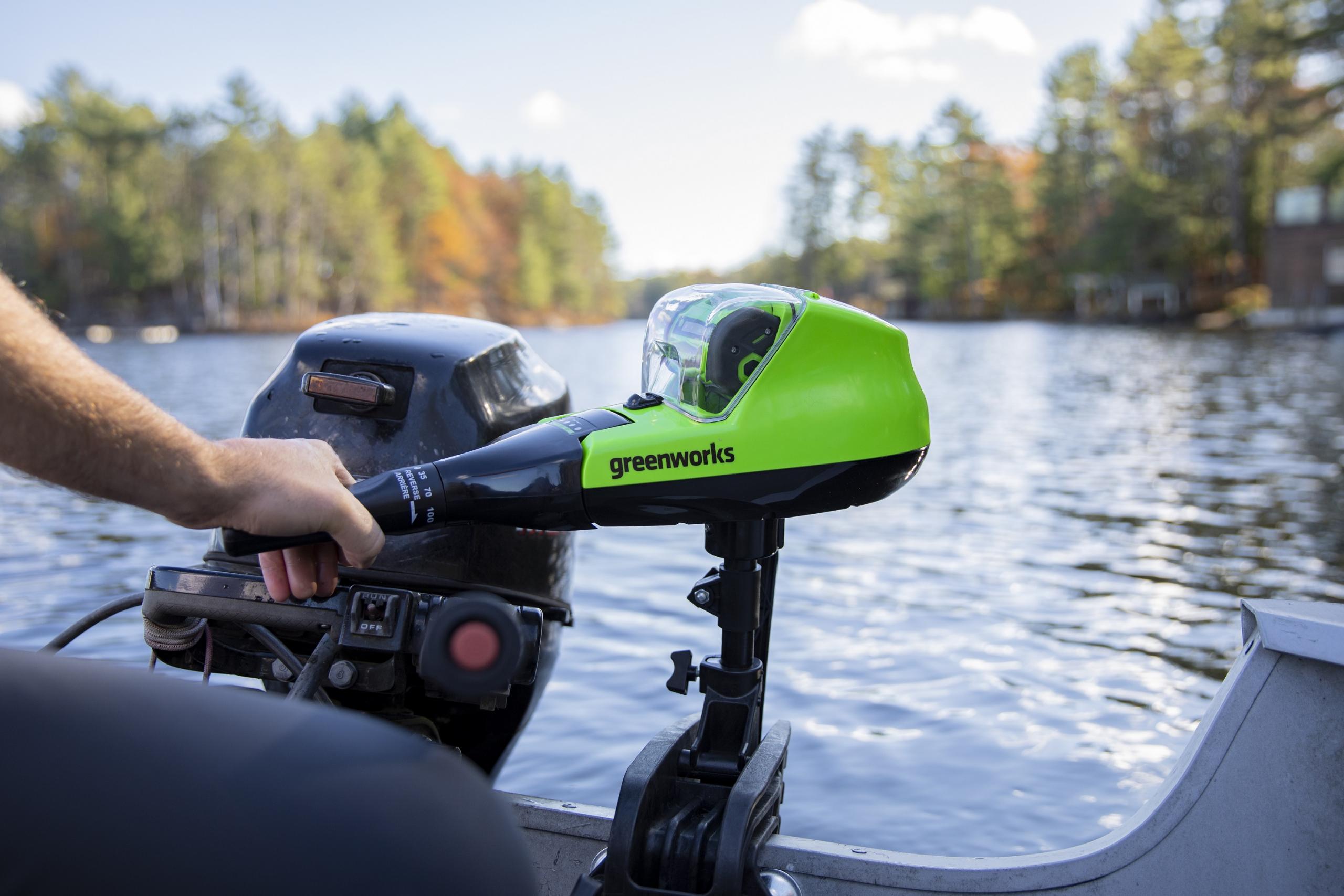 The quality of your trolling motor can make or break your fishing trip - so make sure you've got the best equipment with Greenworks Tools!
You can now purchase the latest addition to the outdoor power tool retailer's collection of fishing boat motors from its digital storefront and get a 3-year warranty.
Find out more about the latest fishing boat gear by visiting https://greenworkstools.ca/collections/all/products/40v-32lb-trolling-motor-tool-only-tool-only
The new Greenworks trolling tool offers you the versatility of an 8-speed control system, perfect for maneuvering a small to medium-sized craft.
Starting your boat's outboard engine can be loud and scare away any fish you may want to catch, which can easily ruin an otherwise well-planned trip. Trolling motors enable you to navigate silently through the water, maintain your position, and even maneuver through shallow areas without switching on your engine or dropping an anchor. Unlike motors fitted with a pull cord, the Greenworks trolling tool has a push-button start system which minimizes the potential for sound or motion disruption.
Weighing only 22 lbs. including the battery, the motor packs a 32 lb. thrust, offering you power and maneuverability. Its propellers, both efficient and quiet, push away weeds and debris and can offer you speeds of between 900 and 1800 RPM (rotations per minute).
Moreover, the onboard LED power indicator takes the guesswork out of calculating your remaining runtime. The cordless device uses 40V 4.0 AH Lithium-ion batteries, which are also available for you to purchase on the Greenworks Tools site.
This battery-powered, environmentally conscious design prioritizes efficiency without compromising on a sleek look. The 36" shaft is lightweight and compact, offering you portability and an easy setup process. If you are interested in purchasing a similar trolling motor for a larger boat, there is a 55 lb. version that you find on the site, fitted with an 800 to 1650 RPM propeller.
About Greenworks Tools
Greenworks Tools is a power appliance and special-use batteries retailer operating out of Ontario, Canada. Alongside its new 40V trolling motor, the online store showcases a wide range of electronics ranging from DIY power tools to yard maintenance items such as hedge trimmers, lawnmowers, snow shovels, and pressure washers.
The new 40V, 32 lb. trolling motor from Greenworks Tools is the specialist device that will take your boat from amateur to professional-level angling - visit the electronics retailer to browse the full range of electronic items and boat add-ons!
Check it out at https://greenworkstools.ca/collections/all/products/40v-32lb-trolling-motor-tool-only-tool-only to get yours!