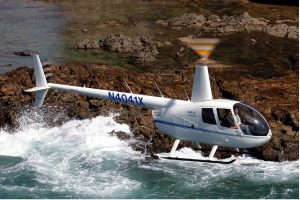 It's not like getting dental insurance! Who would you trust to take care of your aviation insurance needs? The family that practically invented the industry or – who?!!
After all, the very first Robinson Helicopter Insurance Program was created in 1979 by BWI Aviation Insurance – which itself was established in 1977. BWI soon acquired more than 200 Robinson Helicopters for their program by working directly with the Robinson business.
BWI Aviation Insurance has issued a new report explaining how to get the most affordable Robinson Helicopter insurance coverage based on the helicopter model and your pilot's own qualifications and years of experience. As Robinson Helicopters are some of the most reliable – and popular – in the world, their track record of accidents and fatalities has been largely attributed to pilot error, making pilots' experience levels especially relevant.
Check them out at https://bwifly.com/aircraft-insurance/robinson-helicopter-insurance-guide
The family-owned and operated A+ rated aviation insurance agency's new guide notes that the insurance cost on Robinson aircraft depends on additional factors, such as hull value, projected time in use, and the anticipated nature of the helicopter's use: fighting wildfires will command different premiums than ferrying tourists or employing the chopper only for business and/or family purposes.
The commercial and civilian helicopter market size was estimated at almost $6 billion in 2021 and is anticipated to grow at approximately 5% annually through the end of the decade. Commercial and civilian helicopters are used, for example, in the VIP transport market, by law enforcement and news channels, and in the offshore oil/gas sectors for cargo and personnel transportation. In a 2021 survey of private fliers, half of all helicopter owners rated Robinson Helicopter as excellent – the top civilian helicopter manufacturer ranking.
BWI Aviation reports that Robinson's insurance is split into two distinct categories, much like any helicopter insurance policy: liability coverage, which is the same for all aircraft insurance policies, and optional hull coverage, which addresses damage to the helicopter itself. All losses incurred by the aircraft are accounted for by BWI's liability coverage. This covers physical injuries, outside-the-helicopter property damage, and money to pay for defense costs in the event that the helicopter owner is sued.
The normal per-incident cost of the R44's helicopter liability insurance is $1,000,000. That also covers the passengers on board the airplane. However, that sum is constrained to $100,000 per passenger – and is included in the $1,000,000 total liability figure.
BWI also provides aviation insurance for drones, gliders, turbine aircraft, and commercial and private jets. The firm is well-known in the industry for providing superior customer service.
One client commented, "I have a Cessna 180 and J-3 Cub that I have owned for many years. They have been insured through BWI for the majority of those years. Renewal is straightforward, economical, and hassle-free. Thanks again this year to Jennifer and Linsey."
You definitely want to be in safe hands with your helicopter insurance. There really is – let's be frank here – only one reasonable choice.
Go to https://bwifly.com/aircraft-insurance/robinson-helicopter-insurance-guide and while you're at it, get coverage for the rest of your fleet of aircraft if you've got one!