Deepika Padukone Is Ready To Make Her Hollywood Debut With Vin Diesel In xXx Sequel?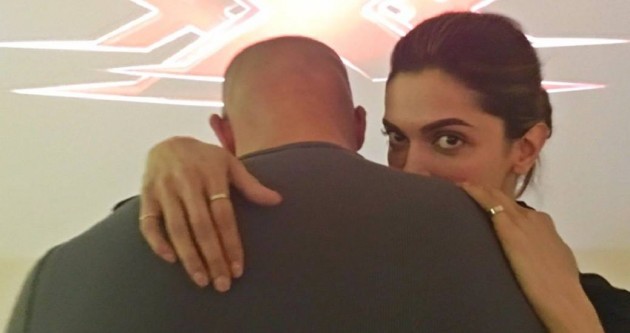 Deepika Padukone, the talented actress had cast a spell on many with her charming personality and is the most talked about actress in Bollywood industry. Earlier, it was rumoured that she had turned down an important role in Fast and Furious 7 just because she was promoting Ram-Leela and that had disappointed many fans of hers. But there is yet another reason for Deepika's fan to get into a great excitement as this lovely actress has posted her picture with Vin Deisel on Twitter which somehow shows her Hollywood debut very soon.
As you can see at the background of the picture, it could possibly be Vin Deisel's XXX: The Return of Xander where Deepika can be a part. Are they really working together in the movie?