15 Indian Journalists And Editors Who Completely Screwed Up Their One Job
Editorial jobs are respectable and quite demanding. They are not easy as they need a good writing and editing skills and meeting the sudden deadlines is always their daily task. They need to give accurate information and knowledge to the readers and viewers. Basically, an editor's pen is mightier than the sword. But what happens when these journalists and editors managed to screw up their one job? These…
1. This entertainment editor who confused Green Day with Backstreet Boys.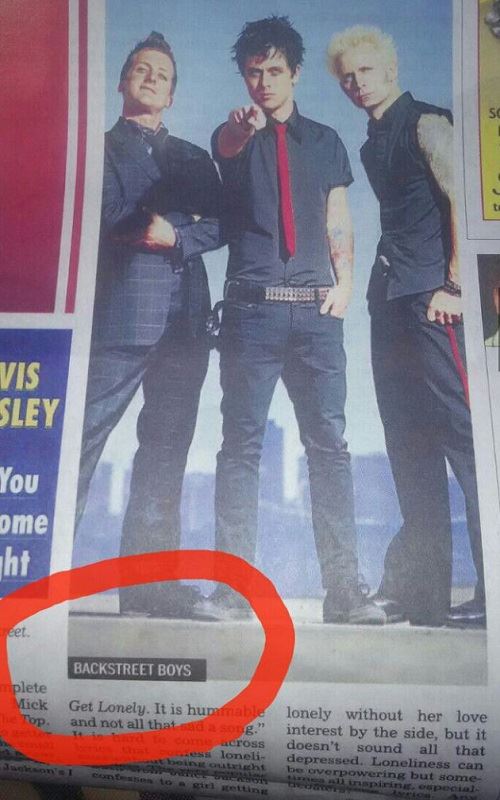 2. This World News editor at TOI who killed the wrong Osama Bin Laden.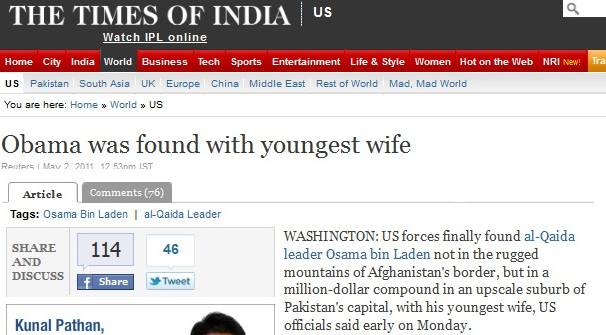 3. This sports editor who accidentally RIPed Sachin Tendulkar.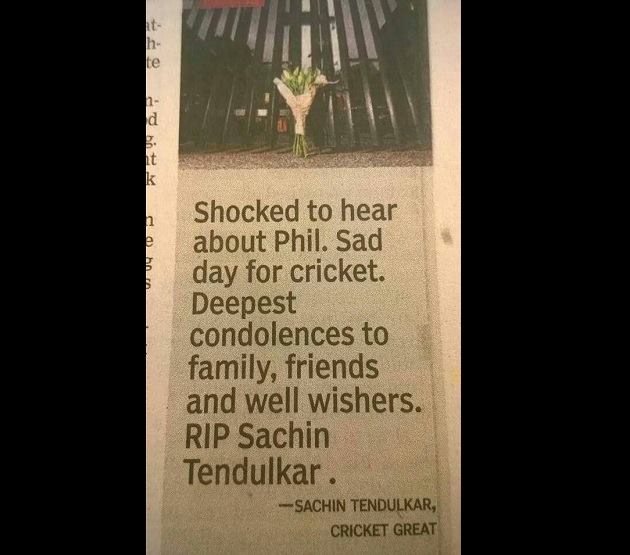 4. This social media editor at Star Sports who must have been probably fired by now.

5. This female journalist won the Darwin Awards for her stupidity.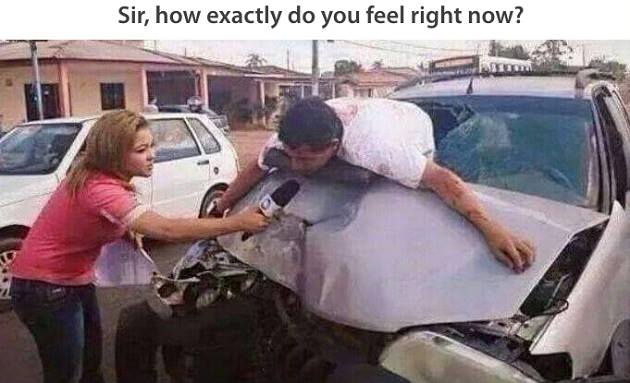 6. This journalist who reported about flood sitting on a flood victim's shoulders.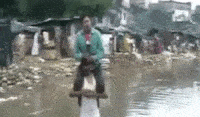 7. This web editor at India Today who mistook 'fake and satirical' news for real.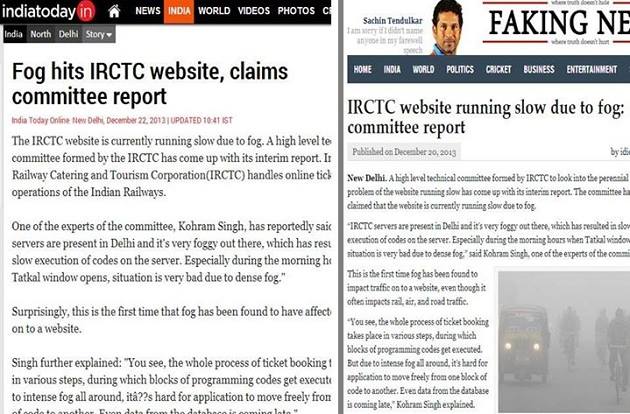 8. This editor at MTV (Music Television) who has zero knowledge about music.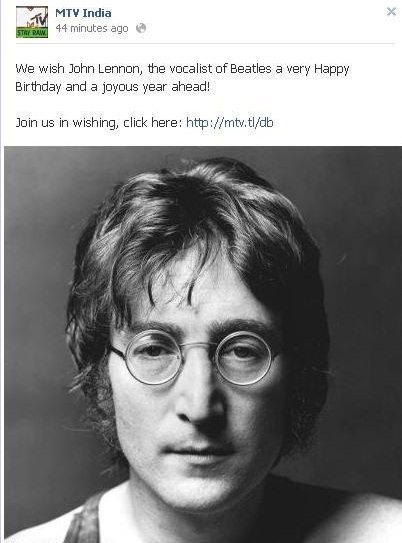 9. This photo editor who gave Kate Winslet an extra breast. 🙂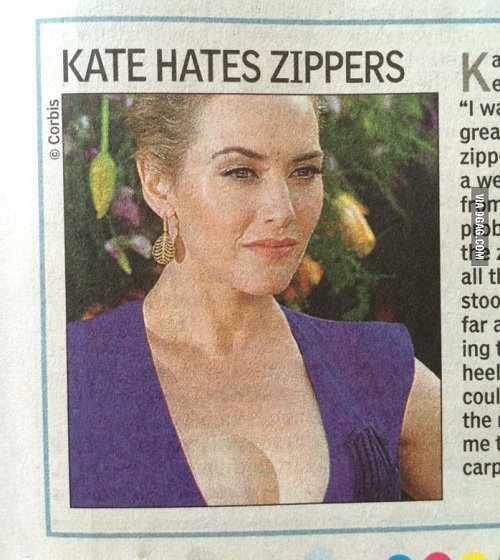 10. This Times Sports editor who doesn't follow sports and confuses Ronaldos.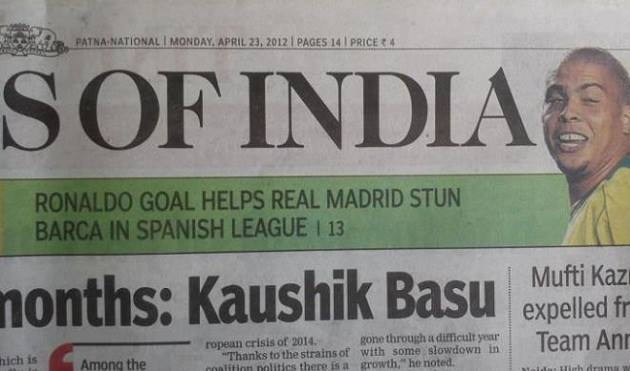 11. Or may be, there is no proof-reader at Times of India?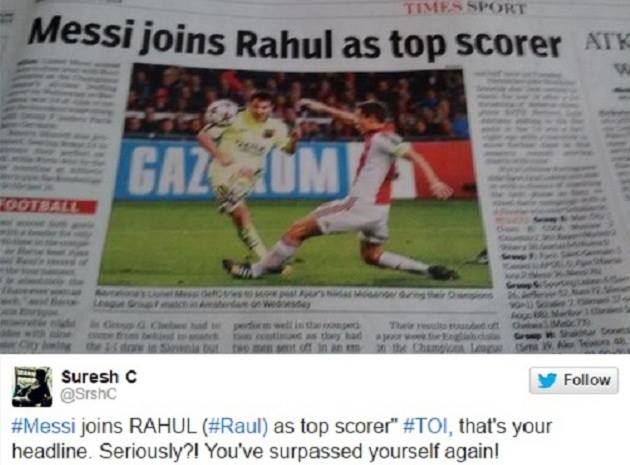 12. Whoever from NDTV who mistook Gansgster Chota Rajan for RBI Governor Raghuram Rajan.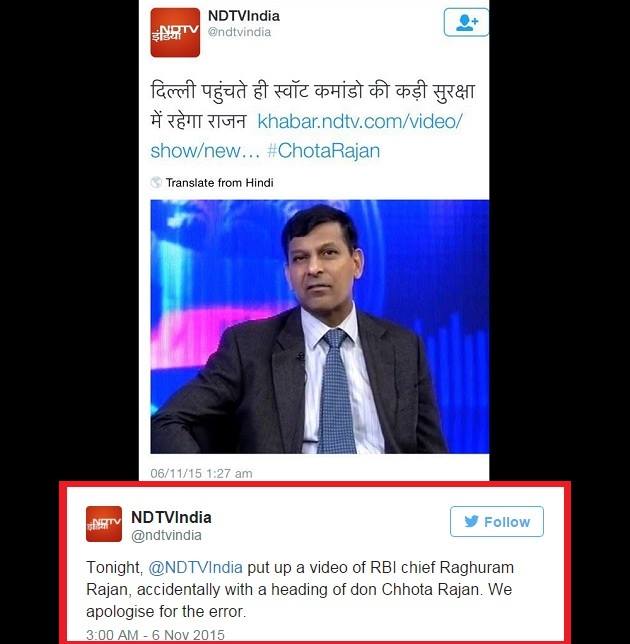 13. Photo caption gone wrong! Who is the convict here? LOL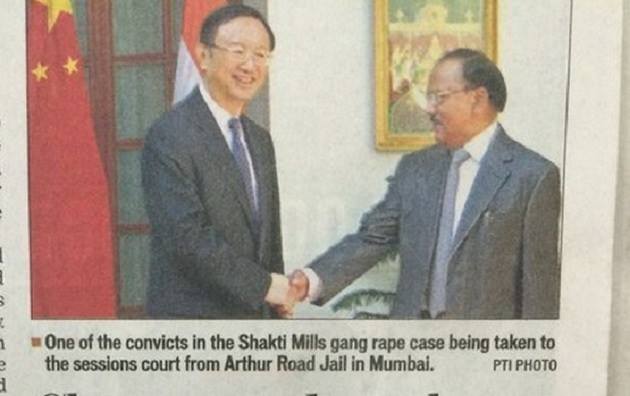 14. This OMG editor at TOI who discovered Deepika Padukone's cleavage and turned into a national issue.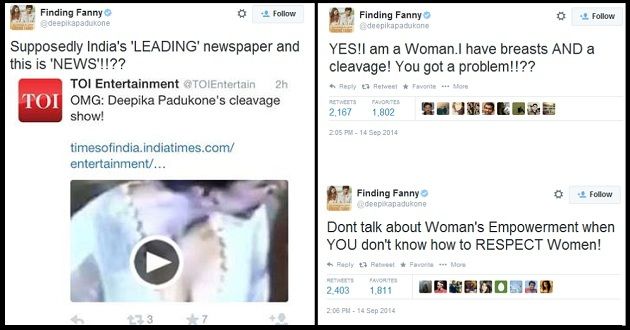 15. And this Hindustan Times editor who paid tribute to the 'first man on the man'.