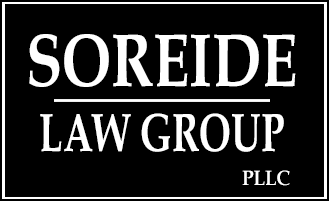 Sometimes, stockbroker misconduct is obvious such as in the case of theft. However, there are always more subtle ways that financial advisors can do damage to your account that result in substantial financial losses that you may not be aware are even happening. Many cases handled by Soreide Law Group involve brokers selling unsuitable positions or overconcentrating portfolios taking on more risk than is necessary. There are few ways to ever learn if this could happen to you in the future but the Financial Industry Regulatory Authority or "FINRA" allows the public to look up past complaints against their financial advisors for free using the FINRA broker check tool.
Past complaints are a good indication of future misconduct. In one study, underscored in FINRA NOTICE to MEMBERS 03-49, in 2003, FINRA conducted a review of the CRD's of all 663,000 registered representatives, only 2,751 (.41%) had been the subject of (3) or more customer complaints. In other words if you see 3 customer complaints on your stockbrokers record on FINRA broker check they would rank in the top one-hundredth percent of all registered representatives for customer complaints. This is a red flag for any investor that should at least prompt you to investigate further.
Soreide Law Group strongly encourages people to use the FINRA "brokercheck tool" to to research your financial advisors.
For a quick link to access the database through Soreide Law Group's website you can visit, visit https://www.securitieslawyer.com
The broker check tool was created several years ago with the intention of educating the public on their financial advisors past misconduct and the database has been continuously updated ever since thanks to data provided by FINRA. This latest update contains the most recent findings and case information for Q4 2022.
Contained within this database are investment professionals who have engaged in overleveraging, excessive commission, failure to limit losses, overly risky trading, overconcentration, and more.
If you believe you have been impacted by financial crimes or negligence of this nature, you can cross-reference the broker check database to determine whether you may have a case. Soreide Law Group utilized a team of talented experts and forensic analyst's who specialize in stockbroker misconduct. They only focus on representing consumers in FINRA arbitration, which is a complex process that uses a variety of state, local, and federal statutes to recover funds out of court.
A spokesperson had this to say regarding the recent update: "At our firm, you don't deal with legal secretaries or paralegals, you deal only with securities lawyers. Therefore, we keep you informed and provide guidance during every step of the process. Soreide Law Group has a customer-first philosophy."
In addition to its quarterly updates, the firm also maintains a blog - available on its website - which provides a near-daily feed of financial professionals who have recently been accused of the actions listed above.
Soreide can provide real, material relief if you have suffered as a result of securities fraud. They have already helped hundreds of clients recover millions from brokers across the country.
If you use the broker check database and discover that your broker may have engaged in negligent behaviors, you should contact Soreide Law Group to further discuss your case; they can be reached at 1-888-760-6552. The firm provides free consultations and cost advancement services for Floridians seeking to use the FINRA arbitration process to recover funds in such cases.
To read more about what constitutes securities fraud, visit https://www.securitieslawyer.com