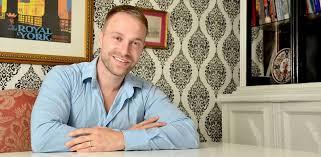 I was trying to come up with an immigration joke for this article, but all my attempts were borderline offensive. So let's just cut to the chase, shall we?
Ivan Steele, a Toronto family and immigration lawyer, just opened a new law office in Puerto Vallarta, Mexico, becoming the first lawyer to offer Canadian legal services to the local ex-pat community on the ground.
Guess you could say his motto is "no Jaun left behind."
I crack myself up sometimes! But if you need legal advice, you're probably not laughing at my bad jokes. Don't worry, I do have some important stuff to say too!
Here's some good news: With the opening of the Puerto Vallarta office, you can now get legal advice and services in the area of family and immigration law without traveling to Canada.
Check it out at https://www.ivansteelelaw.com/bringyourmexicanspousetocanada
"This is an unusual twist since the local legal community in Puerto Vallarta only offers services related to Mexican law, leaving a so far unfilled gap in the access to justice for thousands of Canadian citizens and residents living in Puerto Vallarta," says Ivan Steele.
As a family lawyer, Ivan Steele can offer legal assistance to elderly Canadians residing in the State of Jalisco, who need to write or update their will, as well as power of attorney (POA) and estate documents. That's right, no more jumping on a plane because you need to change that one line in your will – get it all done right there in your little tropical paradise.
The law office can also assist you if you want to sponsor your Mexican spouse or common-law partner for Canadian permanent residence. This includes gay and lesbian couples who may need additional assistance navigating local government regulations. Ivan Steele explains, "Puerto Vallarta is also a hyper-social environment where Canadians meet and fall in love with Mexican locals. As a gay Mecca, it is the primary tropical destination for many LGBT Canadians." The practice offers legal advice and guidance through the entire immigration process until permanent residence is granted.
Want to marry in Canada but you were previously divorced in Mexico? As you may know, you will need a foreign divorce opinion letter to get authorization to marry in Canada – and Ivan Steele can provide you with one!
With the opening of the new office, located at Insurgentes 193, Zona Romántica, Emiliano Zapata, 48380 Puerto Vallarta, Jal., Mexico, Ivan Steele Law is also creating a new gateway for Mexican citizens who wish to immigrate to Canada. You can schedule a consultation to explore your options and get professional guidance when applying for Canadian immigration programs.
Based in Toronto, Ivan Steele has proudly served his LGBT community in Canada for over 15 years, providing immigration assistance for visa applications and permanent residence sponsorships. And he will be happy to help you too!
If you've fallen in love in the magical paradise of Puerto Vallarta and the idea of being separated from your partner is tequilling you softly, contact Ivan Steele and see how you can bring your partner to Canada.
Go to https://www.ivansteelelaw.com/bringyourmexicanspousetocanada to schedule an appointment!