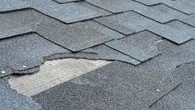 One of the most common questions that roofing contractors receive is, "When do I need a new roof?" Homeowners may not think about their roof often unless there is a strong storm or hurricane. However, roofs will eventually need to be repaired or replaced. The frequency of replacement depends on the type of roof on the home. Bond Roofing has released a new post helping cost the price of a roof.
The cost of replacing a roof is comparable to the cost of buying a car. It depends on the type of roof, the materials used, and the size of the roof. The essential factors that determine the cost of a new roof are the roof type and material, the roof size, the roof style, and the roof details.
Asphalt shingles tend to be the least expensive option, while metal roofing is more costly. Composite/synthetic products and higher-end materials like slate or wood shake can have significantly higher costs. The size of a roof is a crucial factor in determining the cost of replacement. Large houses with big roofs naturally have higher price tags than smaller homes. However, the square footage of a roof is not the same as the square footage of a house. The slope or pitch of the roof, as well as any covered areas, must be factored in.
Roof styles can vary, with some being more complex than others. More complex roof styles carry a higher waste factor, which means they require more materials, and thus, more labor. Other details, such as chimneys, dormers, skylights, and roof penetrations, add to the cost of a new roof.
Finally, the location and accessibility of a home or building also affect the cost of a new roof. Is the building in a town where material suppliers, landfills, and a labor pool are close by, or is it in a remote location where everything needs to be trucked in and out? Is the building easy to access, or is it situated on a hillside or in an urban environment with only public street access?
In conclusion, if considering a roof replacement, it's important to take into account the essential factors that determine the cost. Remember that the cost of a new roof varies significantly depending on the type of roof, materials used, size of the roof, style of the roof, and any additional details or features. Contact a reputable roofing contractor to get an estimate for each specific situation.