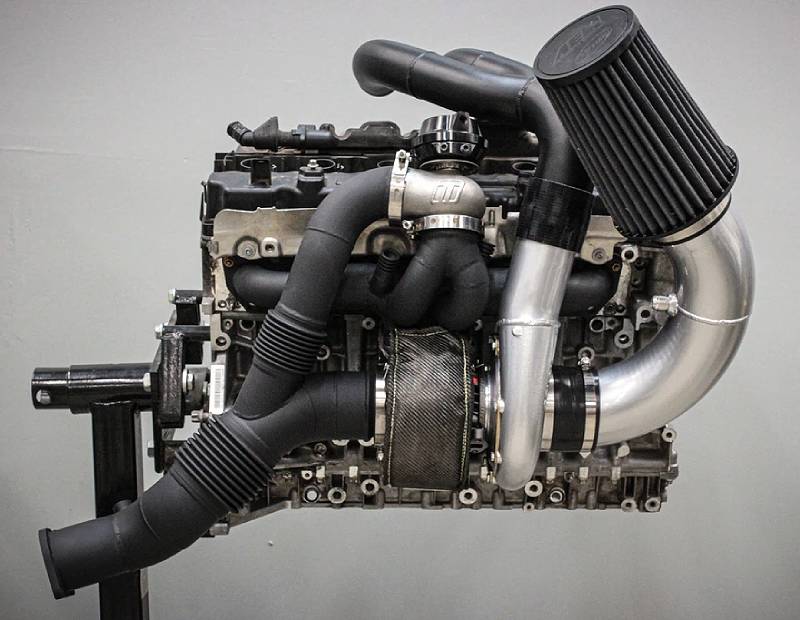 Whether you prefer European, American, or Japanese brands, you'll find OEM turbos and turbo upgrade kits for most makes and models of vehicle. The company actually designs and manufactures turbos for some of the country's leading brands, so you know you're getting the latest in forced induction technology.
Go to https://www.turbokits.com for more information.
While stock engines satisfy the needs of most car owners, the car enthusiast community doesn't settle for 'good enough'. We're always looking to find additional power and/or performance. Well, your search just got a bit easier. TurboKits.com provides a more complete selection of high-quality components that will meet most of your upgrade requirements.
Improvements in the materials used, as well as manufacturing processes, mean that turbochargers are more widely used now than ever before. Car manufacturers generally incorporate them for improved efficiency, but that's a bit boring, right? The good news is, advances in forced induction technology are also providing you with new opportunities.
As an example, TurboKits.com now stocks several modern turbo upgrades for the Mercedes-Benz AMG range of vehicles, including the Alpha A45 Series kit, as well as Pure550 and Pure650 options. If you own a Mercedes vehicle, you can also purchase high-pressure fuel pumps, heat exchangers, and exhaust systems.
When you visit the company's website, you can search for your specific vehicle and engine types using a simplified menu option. As many as 43 different vehicle manufacturers are listed, with further breakdowns on the upgrade options available for each. You can also search for complete turbo kits, along with universal parts and diesel engine components.
For additional information please see: https://www.turbokits.com/universal-parts/wastegates.html
About TurboKits.com
In business for over 21 years, Connecticut-based TurboKits.com stocks aftermarket turbochargers from some of the industry's leading brands, including Garrett, Precision Turbo, Borg Warner, Bullseye Power, and more. In addition, the company's in-house design and fabrication team can test and produce aftermarket turbo kits on behalf of other suppliers.
A company representative recently stated: "Considered a pioneer in the realm of forced induction, we design, develop, and market turbo systems and related components to the automotive, industrial, and recreational markets. Expertise in the field, mated with unwavering commitment to customer support, has emerged as our recipe for success since 2001."
If you're looking for a reliable supplier of high-performance engine parts and turbos, look no further than TurboKits.com.
See the full range for yourself. Check out https://www.turbokits.com/turbo-chargers.html so you can learn more.