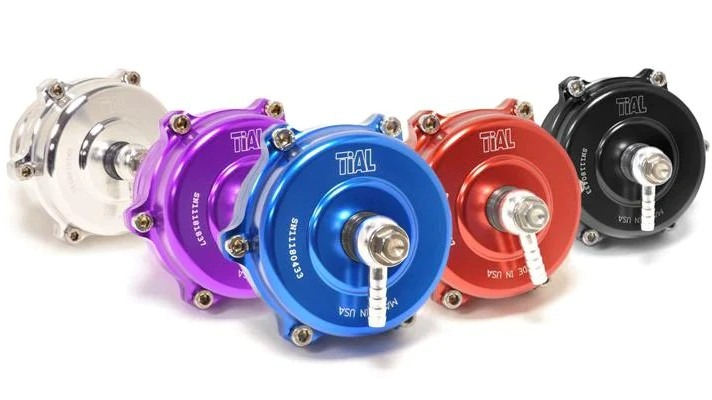 As engines become more efficient and more complicated, you might get overwhelmed by all of the aftermarket mods available. That's why TurboKits.com is making it simple again with their team of automotive specialists dedicated to helping you build the ride of your life.
The latest additions to TurboKits.com's catalog of aftermarket mods are making high-quality Atmospheric Blow-Off Valves and Wastegates compatible with more engines than ever. Regardless of the engine you're working with, they can find you the perfect part or kit to optimize your car's performance.
Check out TurboKits.com's Blow-Off Valves and other mods at https://www.turbokits.com/universal-parts/blow-off-valves.html
TurboKits.com can help you choose from dozens of options for Blow-Off Valves and adapters, just to highlight one of the many mods that are available. From Forge to Turbosmart, these mods aid in regulating your engine's pressure to prevent damage and optimize performance, in addition to creating that satisfying Atmospheric Blow-Off Valve sound you've come to expect. When it comes to cars, utility, and style often go hand-in-hand.
With over $50 million spent on car modifications in 2021, there is more demand than ever for aftermarket mods of all kinds. From Wastegates to Bypass Valves, you want to make sure you're getting the best components to keep your car running faster and more efficiently.
Known for its cutting-edge forced intake technology, TurboKits.com has steadily diversified its catalog to meet all your automotive needs. From high-performance cars to daily commuters, their website offers modifications compatible with over forty different automotive manufacturers, in addition to universal parts and turbo kits, so you can give your car a boost no matter what you drive!
Their team has matched this substantial catalog with an ongoing emphasis on customer service, aiming to become a hub for automotive enthusiasts of all kinds. As new generations of drivers take up an interest in modifying their vehicles, reliable information and support are just as essential to the modification process as the parts themselves.
By providing you with both the high-quality components and the expertise and information you need to safely upgrade your vehicles, TurboKits.com helps you map out the best course of action for your individual needs. You can reach their service team by email or phone to ask questions and get advice about compatibility, installation, or any other aspect of customizing and upgrading your vehicle!
A spokesperson for the company shared that "expertise in the field, mated with unwavering commitment to customer support, has emerged as our recipe for success."
Find the perfect part to upgrade your car at https://www.turbokits.com/universal-parts/wastegates.html