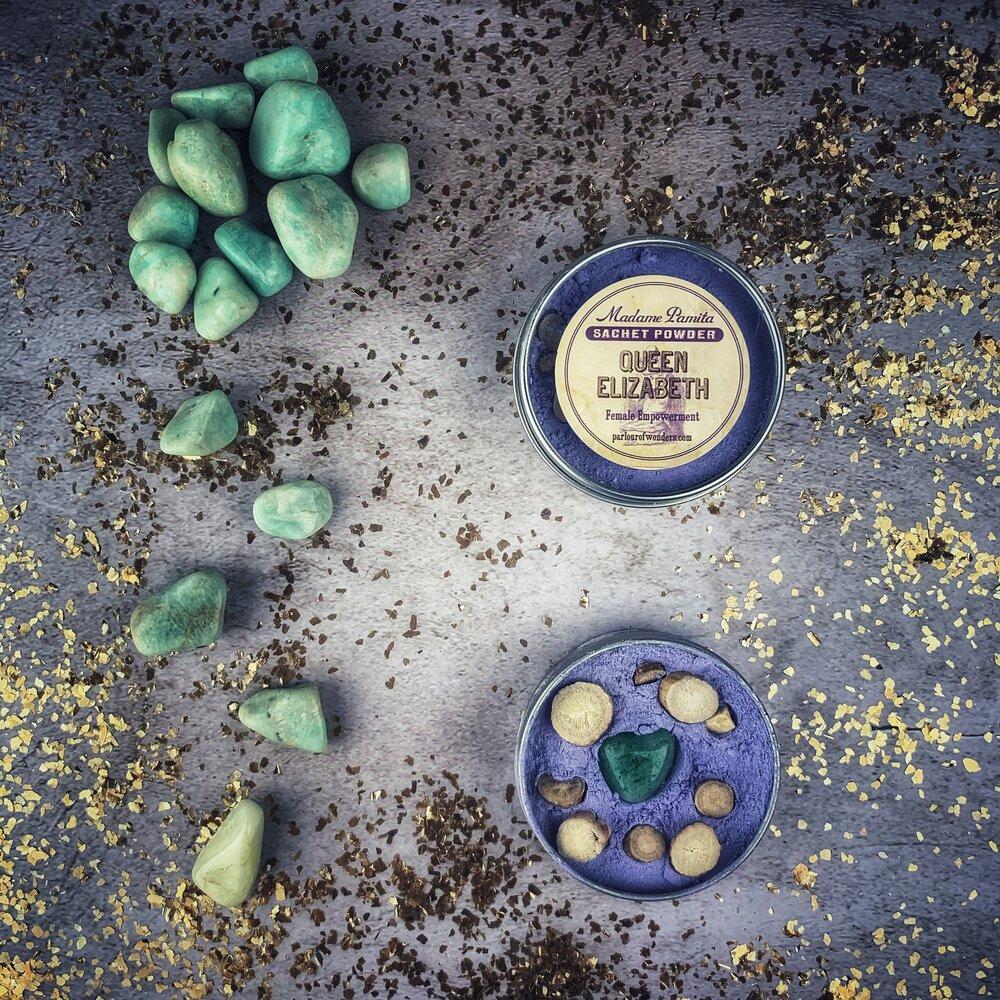 Whether you are manifesting more love, more success, more creativity, more strength, or more tranquillity, Parlour of Wonders has a handmade herbal bath powder for you.
The store's new bath powders are handcrafted and infused with potent and fragrant essential oils and an array of other healing herbal and botanical products. The sachets have a number of diverse uses and in addition to being a fragrant pick-me-up, they can be applied directly to the body, dusted onto objects, sprinkled throughout a chosen environment or blown into the air.
Go to https://www.parlourofwonders.com/product-category/spiritual-sachet-powders to find out more.
The launch of Parlour of Wonders' new powders coincides with recent figures on the essential oil and aromatherapy industry. According to Grand View Research, essential oils are now worth over US$21 billion, a number which is expected to continue growing by 7.6% annually till 2028.
As interest in the healing and spiritual powers of essential oils grows, the store is proud to be offering you a new product, made from a completely proprietary formula, which gives you the same benefits as these oils, but without the oily part.
Positioned as an excellent alternative to spiritual oils, in addition to making fragrant and recharging baths, you can apply these gemstone and essential oil-infused sachets to materials like fabric and paper without leaving a stain or an oily residue.
Parlour of Wonders' bath powders are intended to be integrated into your beauty, self-care and positive manifestation daily rituals. They are soothing, calming, and reinvigorating. The hand-blended powders have been crafted exclusively from organic floral and natural materials using a cosmetic-grade talc-free cornstarch base, and are completely skin safe.
Whether you are seeking energetic purification, to release negative feelings and restore positive ones, or to attain a state of peace and clarity, the store has a carefully blended intention powder.
Popular new blends in the sachet range that you will enjoy include their Abundant Prosperity powder, which highlights chamomile and the pyrite stone, and their Magnetic Attraction powder, which uses warming essential oils, lodestone and strong notes of cinnamon.
You'll love that the new powders also come in beautiful reusable tins with a stylish clear lid.
Parlour of Wonders is a Los Angeles-based online store for spiritual wellness and spiritual lifestyle products. It is the home of Madame Pamita, a popular crystal and essential oil docent.
A spokesperson for the store said, "Our spiritual bath powders are handcrafted from real botanical essential oils, herbs, and crystals and are lovingly created to bring the energy of spiritual blessings to your day. These spiritual bath powders are made by us at the Parlour of Wonders and can be used in a wide variety of positive manifestation rituals."
For all your spiritual needs, you can't go past Parlour of Wonders.
Visit https://www.parlourofwonders.com/product-category/spiritual-sachet-powders to see which one of their crystal and essential-oil-infused spiritual sachets will help you unlock your inner power.