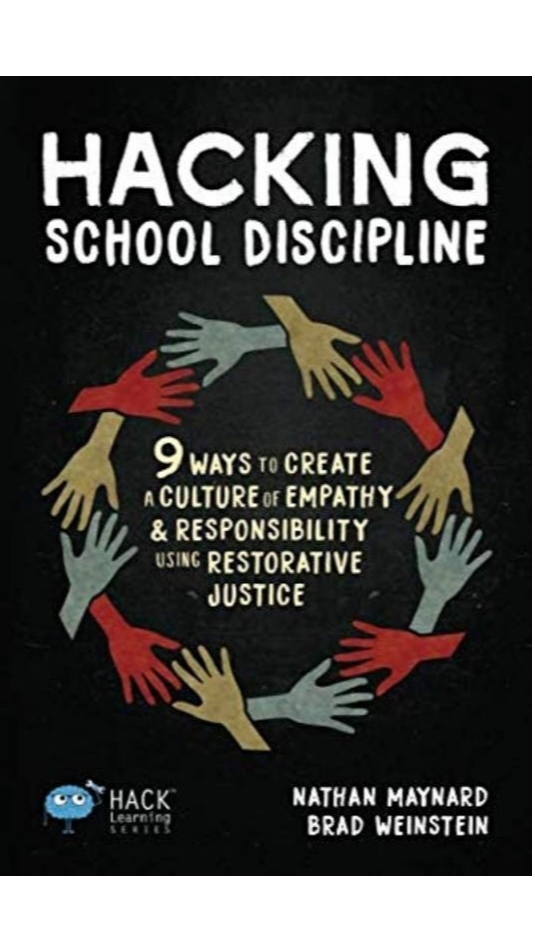 If you're having problems with student motivation, engagement and inspiration, you're probably also having a bigger problem with discipline. Times 10 Publications understands everything in the classroom is connected, which is why they are on a mission to change pedagogy and educational culture for the better.
The publisher's leading discipline book is called 'Hacking School Discipline: 9 Ways to Create a Culture of Empathy and Responsibility Using Restorative Justice'. It has been co-authored by Nathan Maynard and Brad Weinstein, two pedagogical and psychological experts who have worked extensively in the classroom. Times 10 Publications believes this disruptive text has extensive implications for the way educators like you view one of the most dated and destructive aspects of the teaching practice: punishment.
Go to https://www.10publications.com/hacking-school-discipline to find out more.
The book has been released into a climate of significant educational change, with many states undergoing discipline reform in their curriculum last year. However, as Nathan Maynard and Brad Weinstein's book reflects, much of this change is not coming soon enough, nor is it significant enough. As a recent think-piece on EdSource.org explained, old-school discipline doesn't work anymore, nor should you use it.
As EdSource's collective of leading educators suggested - and as Times 10 Publications' book similarly advocates - old-school discipline encourages an out-of-date hierarchical and authoritarian model of teaching and learning that does a disservice to both yourself and your students.
Moreover, as Maynard and Weinstein explain, dated disciplinary paradigms also stifle mutual respect, student engagement, meaningful collaboration, and more. This is why they propose a new model of restorative justice, which they believe will encourage empathy and responsibility amongst your students, therefore effectively reducing and eliminating your need for discipline and punitive punishments.
You can access more information at https://www.10publications.com/leadership-books
This newly developed model of restorative justice has quickly transformed the nationwide conversation regarding school leadership and discipline, and the book has now spent 22 months as a number one Amazon bestseller.
The book includes practical tutorials and 'how to' information that will allow you to transform the way you maintain order in your classroom and inspire your students.
Times 10 Publications is confident that 'Hacking School Discipline: 9 Ways to Create a Culture of Empathy and Responsibility Using Restorative Justice' offers school administrators and teachers like you a new blueprint for classroom management.
One recent positive writeup for the Washington Post official bestseller said, "maybe the most important book a teacher can read, a must for all educators, fabulous, a game changer."
Join the thousands of teachers who have used restorative justice to make their classroom a fairer, friendlier, and better place.
Visit https://www.10publications.com to see how you can eliminate the need for punishment by developing your students' sense of empathy and responsibility.