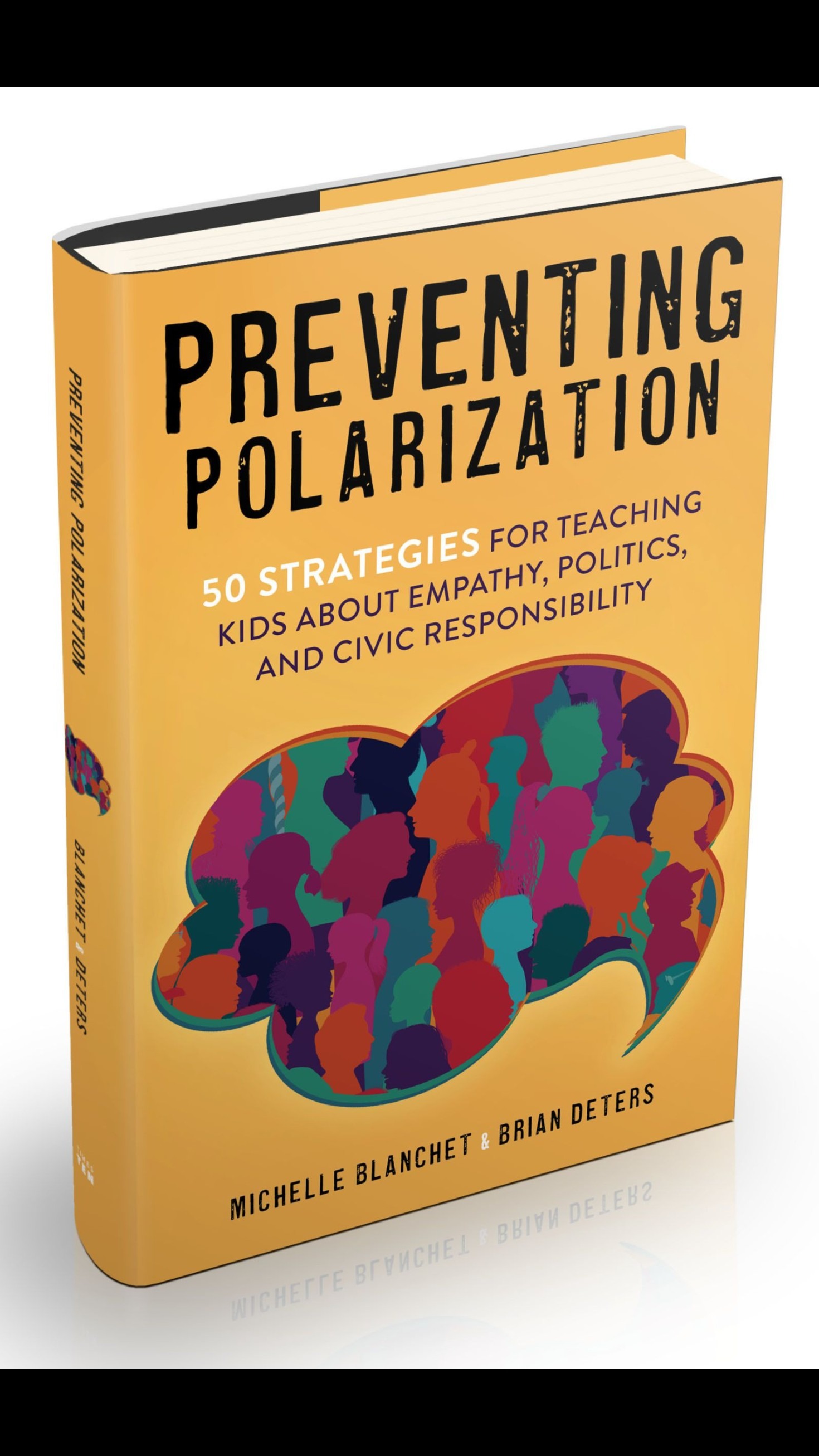 Politics is messy. And talking about politics can get even messier. You can probably name a few people who have broken off friendships because of conflicting viewpoints. That may be why so many younger people choose to avoid such conversations.
But like any responsible teacher, you want to prepare your students for the real world. And that's where Times 10 Publications comes in. Their newest book, Preventing Polarization, has all the tools you need to address politics and civics in your classroom—and help your students address them too!
Check out https://www.10publications.com/preventing-polarization to get started!
The release of Preventing Polarization coincides with recent studies about students and politics. 52% of students choose to remain silent about their political views, with many of them fearing ridicule from their peers or academic repercussions for sharing their opinions. Many of these students don't know how to have constructive conversations about differing viewpoints, and this has been exacerbated by the deep political divide in the United States.
And you can't blame them for it. No one wants to lose friends in school!
In Preventing Polarization, authors and veteran teachers Michelle Blanchet and Brian Deters draw on their experiences in the classroom to share novel strategies on how to help you approach civics in your classroom and help your students overcome learning barriers that may arise from differing political opinions.
The step-by-step blueprints outlined in Preventing Polarization include classroom activities and role-playing as ways to build empathy in your students. After all, nothing will help you understand the other side's viewpoint better than putting yourself in their shoes!
The book also offers you solutions on how to address difficult conversations and topics. By empowering your students to voice their opinions, get involved, and examine information objectively, you will be able to help them cultivate powerful critical thinking skills and engage in productive political dialog without conflict. No one will be losing friends on your watch!
Preventing Polarization is one of the many resources that Times 10 Publications offers busy teachers. The book is part of a series of publications that provide practical, easy-to-apply strategies to modernize teaching.
Want to check out Times 10 Publications' other books on the subject? Go to https://www.10publications.com/modern-teaching-books to take a gander at their catalog!
A satisfied reader said: "It is evident that Blanchet and Deters are teachers themselves through the reflective stories they share in the book and through the choices that they make in terms of the book's structure. The chapters are organized such that teachers can easily turn to the section that is relevant to them at any given moment, and there they will be met with practical strategies that can be immediately applied in their classrooms."
It's normal to get a little heated during debates. But with some proper coaching, you can help cultivate an entire generation of critical thinkers. With the help of Preventing Polarization, you can be part of the solution that bridges the gap between the two sides of the political divide.
Help your students be the change that they want to see. Visit the websites mentioned above or https://www.10publications.com to get started today.