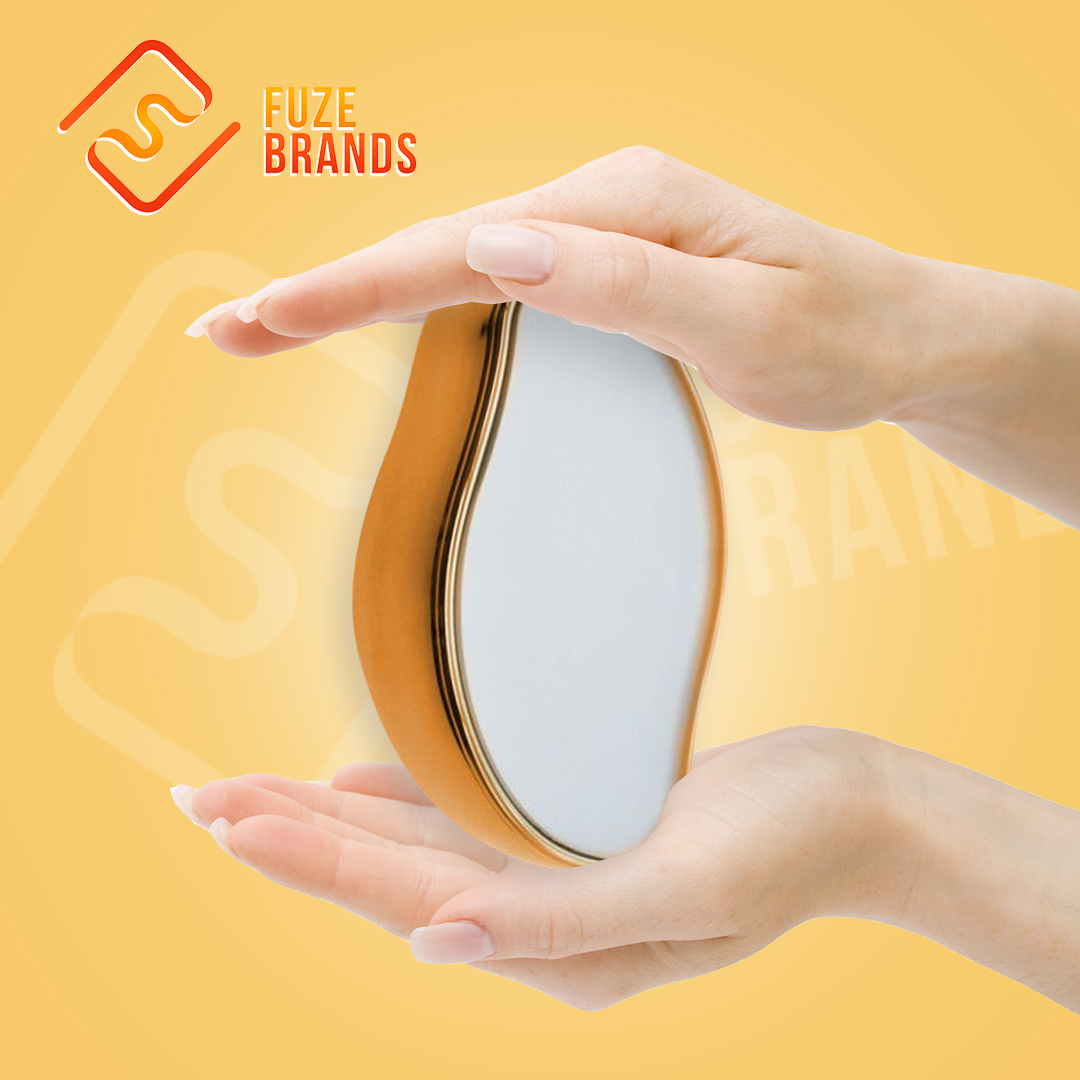 Are you tired of constantly damaging your skin simply to keep your arms and legs smooth? Razor bumps, laser burns, and damage from waxing are all common problems, but they don't have to be. This new Crystal Hair Remover from Fuze Brands can be the answer you have been seeking.
To read more about this miraculous device, visit https://fuzebrands.com/products/her-hair-remover
This new hair removal method uses micro abrasive crystals to remove your hair without damaging the skin underneath by gently eroding the hair at the root. This tool is reusable, eco-friendly, and eliminates the need for razors and laser removal treatments that may leave embarrassing scarring.
While the necessity of hair removal is widely accepted, data suggests that traditional methods are often more trouble than they are worth. Injuries from improperly conducted laser treatment are more common than you might expect, and hot wax treatments can commonly leave patients with second-degree burns and skin damage - or worse.
The need for a gentler solution has never been greater, and Fuze Brands is filling the niche with this new device. If you are looking for smooth skin without messy consequences, this portable, reusable device is an all-in-one answer to the problem of constantly needing to shave.
Stop tormenting your skin with harsh chemicals and adding unnecessary time to your beauty routine. Get the simpler, easier solution with the Crystal Hair Remover; your skin will thank you!
To use the Crystal Hair Remover, you need only to rub the device in a circular motion on the area and then rinse clean with water. After 10 seconds of application, the micro-abrasive pad will painlessly disintegrate the hair, leaving skin smooth and hairless in a fraction of the time that it would take to shave with a razor, and without risking razor bumps and cuts.
Fuze Brands has been reliably supplying their customers with inventive beauty solutions since 2016, and have since set themselves apart from the competition with their commitment to quality and customer service. They are committed to providing dependable products that adhere to their rigorous standard of quality.
One customer had this to say in their 5-star review: "This worked extremely well at removing leg and arm hair! My hair grows quickly and I tend to get razor burn, which sucks since I need to shave every day or other day to stay hairless."
Visit https://fuzebrands.com/products/her-hair-remover to order your Crystal Hair Remover today!