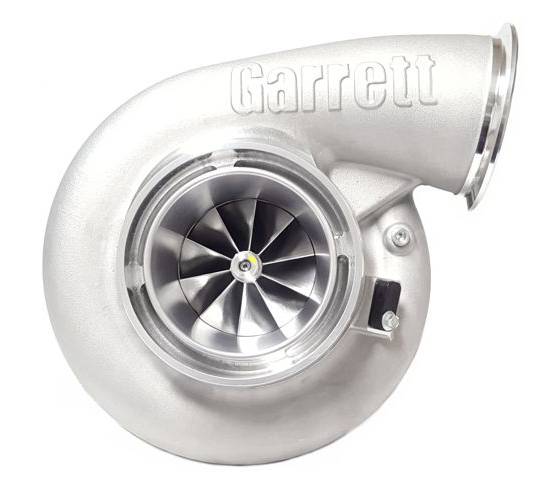 Ready to boost your vehicle's performance and overall horsepower? Check out the Harrett G Series turbochargers that come complete with design and technological improvements to keep you one step ahead of the competition.
The Garrett G Series includes performance turbochargers such as the G25-550 and G57-3000 that feature standard and reverse rotation options, along with a variety of housing configurations. With its experience in the industry, TurboKits.com can help you find the most suitable system based on your requirements.
Go to https://www.turbokits.com/garrett-g-series-turbochargers for more details!
The Connecticut-based turbocharger supplier provides you with a complete selection of high-quality Garrett G turbos and accessories to meet your upgrade requirements.
Garrett G Series turbochargers incorporate an 8mm, dual ceramic ball-bearing cartridge for reduced friction, quicker spool-up, and increased longevity. One of the turbos in this range is the G25-550, which you can order in either standard or reverse rotation depending on your choice of application. The reverse rotation option, as compared to the standard rotation option, is best suited for v-block-shaped engines when space is limited and provides more setup clearance.
The Garrett G25-550 is a dual-bearing turbocharger with an enhanced aerodynamics design that delivers up to 30% more horsepower at its maximum. You also have access to the slightly larger G25-660 G-Series 2567R, which offers enough airflow to support the production of 660 horsepower per turbocharger.
With the Garrett G series, you can build either a single or twin turbo setup with a compact turbocharger that offers a balanced response-to-output performance. Owing to its experience in the forced induction industry, TurboKits.com also offers you a wide range of OEM replacement turbos and engine components to complete your vehicle upgrades.
About TurboKits.com
In over 21 years, TurboKits.com has supplied aftermarket turbochargers to the automobile industry and continues to design, develop, and market turbos and related parts on behalf of its suppliers. The Connecticut-based supplier stocks turbos from some key players in the turbocharger market, including BorgWarner, Garrett, Precision Turbo, Bullseye Power, and more.
A spokesperson for the company said: "If you're looking for the latest, most advanced turbocharger technology, look no further than the Garrett G Series. With the design and technological improvements, you won't be disappointed by the incredible performance and efficiency offered by this series."
Looking to build a single or twin turbocharger setup? The Garrett G Series turbos are an excellent solution, and TurboKits.com can hook you up with the right one depending on your needs.
Visit https://www.turbokits.com/garrett-g-series-turbochargers to learn more.