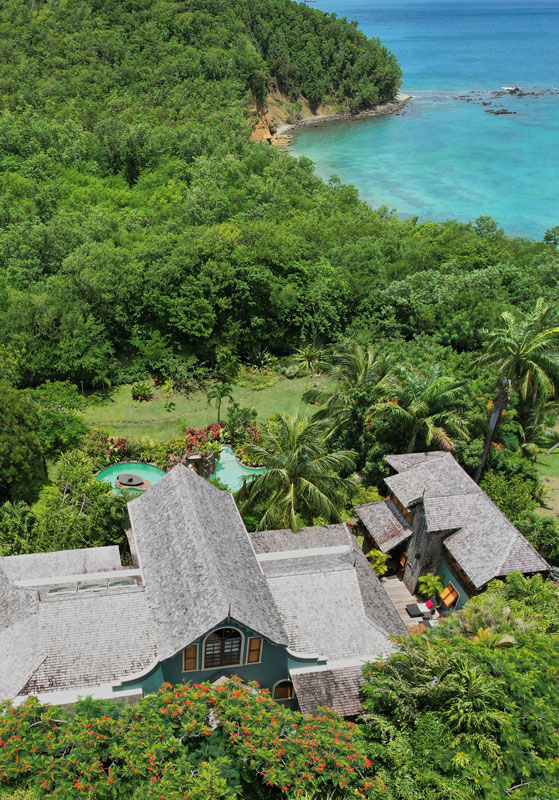 You've spent all year saving for it and now vacation time is right around the corner. You're ready to kick back, relax, and be pampered.
If Saint Lucia is on your list and you're looking for all-out luxury, be sure to book C'est La Vie.
Ideally suited to families and honeymooners who are looking for luxury accommodation on the island of Saint Lucia, the gorgeous villa is situated on the coast at Troyua Pointe. The resort comprises a three-bedroom villa, a large one-bedroom apartment, and a pool-level one-bedroom cottage. It can accommodate up to 10 guests and is child-friendly. All stays include breakfast.
Go to https://villacestlavie.com for more info.
All of the rooms in the resort are spacious and have been decorated with modern, high-end furnishings. During your stay, you will have access to a concierge who can assist you with a wide range of requests. You can request a private chef, use laundry services, and have gifts and flowers sent to your room. Your concierge can also assist with wine and beverage procurement, childcare, car rentals, and groceries.
You can choose from several different accommodation types in the villa,including the Cherry Apartment, Royal Palm Cottage, and Flamboyant Villa. Each guest room includes a large private bathroom, cable TV, and complimentary Wi-Fi.
Outside, you can use the resort's large private swimming pool, and will find a beach and private cove within walking distance. The villa offers panoramic views of the ocean that are sure to take your breath away.
Personalized guided excursions can be organized by the concierge upon your request, with popular options including local hikes, chocolate-making workshops, and horseback riding.
Interested? You can check availability and view a gallery of pictures on the villa's website. Rates start at $525 in the summer and winter months. Complimentary airport transfers are included for guests staying seven nights or more as well.
Explaining some of the villa's main selling points, a spokesperson for the resort says, "This beautiful villa is uniquely designed and offers a completely relaxing environment with the concierge on call to assist with any last-minute plans. The staff are experienced, dedicated and always accessible to assist guests throughout their stay. Private, luxurious, and unforgettable: Our villa is the perfect location for anyone who wants to completely switch off in paradise."
You deserve a little luxury and few villas are more luxurious than C'est La Vie.
Ready for an unforgettable stay? Head to https://villacestlavie.com to start planning your trip.