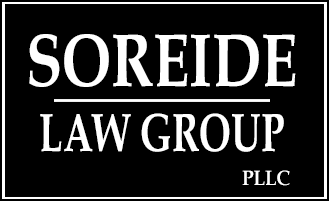 When we think of financial crime, we often think of the big names: Bernie Madoff, Charles Ponzi, Sam Bankman-Fried. These are the big hitters, the criminals who have defined what it means to be a thief, a liar, and a cheat in the modern world. However, behind all the pomp and circumstance, there hides a much more sinister truth.
Despite what you may have been led to believe, financial crimes and fraud are not always so high-profile, nor are they always so dramatic. In fact, by some estimates, nearly 1 in 10 financial professionals or brokerages have engaged in some form of misconduct in the past 10 years.
If you suspect or have confirmation that you have been a victim of securities fraud, there is a solution that does not involve the courtroom, and with which you may be able to recover most or all of your lost funds through a process known as FINRA arbitration. Contact Soreide Law Group; their expert legal team may be able to help!
For more on Soreide, visit https://www.securitieslawyer.com
If you have suffered major financial losses as a result of overleveraging, excessive use of margins, overly risky asset trading, or even outright misappropriation, you may be able to benefit from their service. The Soreide Law Group team is intimately familiar with the FINRA arbitration process and have been able to settle most cases out of court.
FINRA (Financial Industry Regulatory Authority) is a private, government-authorized non-profit organization that specializes in holding brokers, fund managers, and other custodial financial professionals accountable for their actions. Lars Soreide, head of the Soreide Law Group, worked for FINRA for many years, over which time he was able to familiarize himself with the arbitration process in a unique way.
Through the use of the FINRA process, the Soreide Law Group is able to leverage state, local, and federal statutes against the defendant, resulting in a higher chance of success and fewer limitations in the litigation process. Thus far, the firm has been successful in 90% of the securities fraud cases they have represented.
In collaboration with FINRA, the firm also keeps a running database of brokers and brokerages which can be used to screen financial professionals and determine whether they have been accused of financial crimes in the past. With this and other tools, the firm remains committed to the safety of its clients and of Floridians in general.
One client said, "Soreide Law Group helped my wife and I recover a portion of what we lost with an Atlanta brokerage firm. Soreide stayed in touch every step of the way and concluded our claim in the amount of time they originally stated. We had a very good experience every step of the way."
The firm is currently offering free over-the-phone consultations for new clients at 1-888-760-6552. The lawyers will review your case and determine the best course of action going forward, be that through FINRA arbitration or other methods of litigation.
If your trust has been broken by a fund manager, broker, or other financial professional, then you must contact Soreide Law Group right away. Their counsel can not only help you get the justice you deserve, but also get your life back on track.
To learn more about the great successes their team have secured in the past, visit https://www.securitieslawyer.com