AI's Dream Team: The Ultimate Football Lineup That Could Dominate Any Era!
In the annals of American football, the debate over the greatest players of all time is a storied tradition, as integral to the game as touchdowns and tailgate parties. In this article, we present a dream team lineup—a roster of legendary talent that transcends generations and styles of play, capable of dominating on the gridiron in any era. From the unassailable prowess of quarterbacks who could dissect defenses with surgical precision, to the defensive titans whose mere presence on the field could alter the course of a game, we've curated the ultimate collection of starters and bench players that embody the pinnacle of football excellence.
And in a modern twist, this selection has been crafted not through human nostalgia or bias, but through the objective lens of artificial intelligence, asked to sift through the annals of NFL history and pick the ultimate team that could rule them all. Join us as we explore the names and the legendary statistics that make up this unparalleled lineup, a fantasy draft that only AI could assemble with such dispassionate precision.
The Ultimate Lineup
Offense
Quarterback (QB): Tom Brady
Why Best: Tom Brady is widely regarded as one of the greatest quarterbacks of all time, with a career that boasts numerous Super Bowl victories and MVP awards.
Representative Stat: 7 Super Bowl wins, the most of any player in NFL history.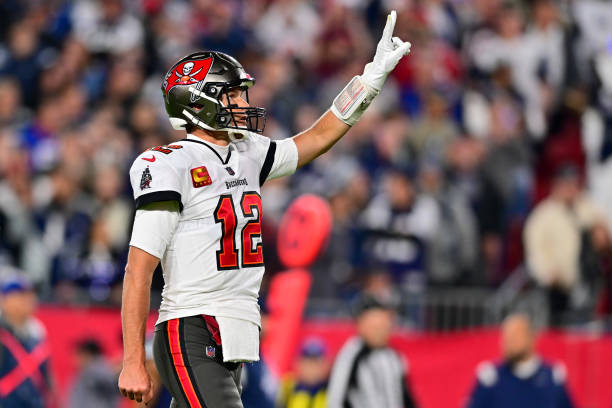 Running Back (RB): Jim Brown
Why Best: Brown was a dominant force in his era, known for his speed, power, and ability to break tackles.
Representative Stat: Averaged 104.3 rushing yards per game, the best in NFL history.
Wide Receiver (WR): Jerry Rice
Why Best: Rice holds numerous NFL records and was a scoring machine, revolutionizing the receiver position.
Representative Stat: 1,549 career receptions and 22,895 receiving yards, both NFL records.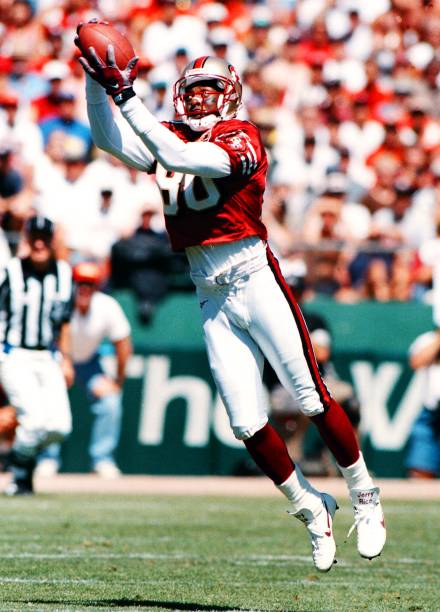 Wide Receiver (WR): Randy Moss
Why Best: Moss was a deep-threat like no other, with an unmatched combination of size, speed, and hands.
Representative Stat: 23 receiving touchdowns in a single season, an NFL record.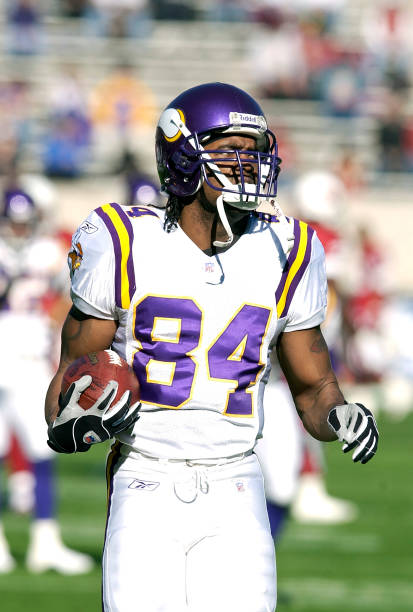 Tight End (TE): Tony Gonzalez
Why Best: Gonzalez redefined the tight end position with his reliable hands and route-running abilities.
Representative Stat: 1,325 career receptions, most by a tight end in NFL history.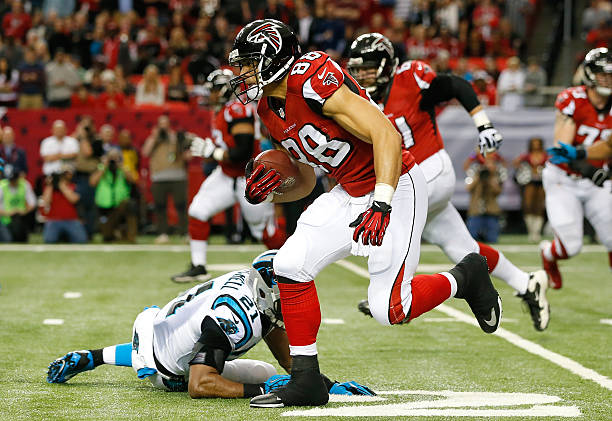 Offensive Tackle (OT): Anthony Muñoz
Why Best: Muñoz was a stalwart at left tackle, providing exceptional pass and run blocking throughout his career.
Representative Stat: 11-time Pro Bowler and 9-time First-team All-Pro.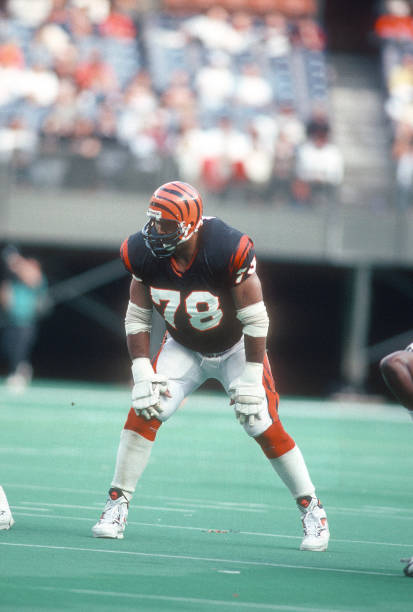 Offensive Guard (OG): John Hannah
Why Best: Hannah was known for his strength and ability to control the line of scrimmage.
Representative Stat: Selected to 9 consecutive All-Pro teams.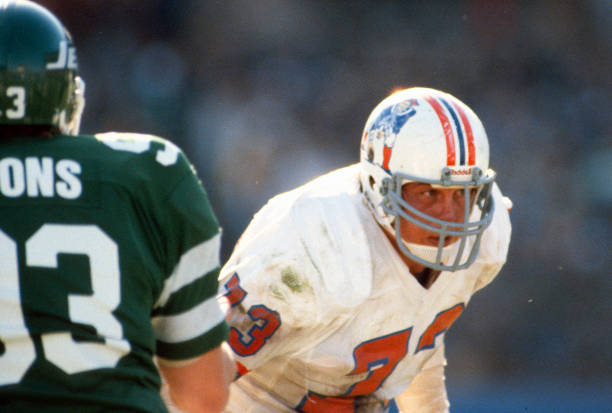 Center (C): Mike Webster
Why Best: Webster was the anchor of the Steelers' offensive line during their 1970s dynasty.
Representative Stat: 9-time Pro Bowler and 4-time Super Bowl Champion.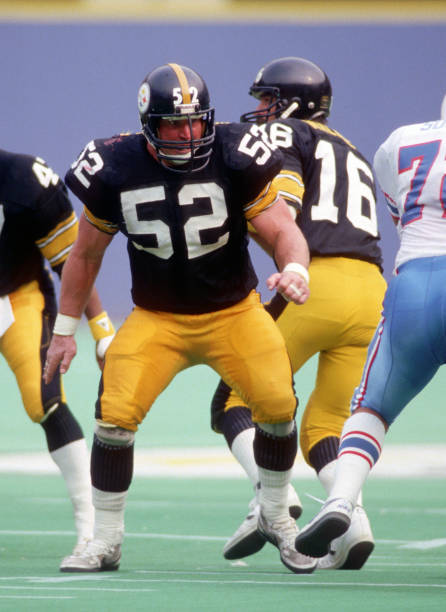 Offensive Guard (OG): Larry Allen
Why Best: Allen was one of the strongest and most versatile linemen ever, dominant in both pass protection and run blocking.
Representative Stat: Bench pressed 700 pounds, a testament to his legendary strength.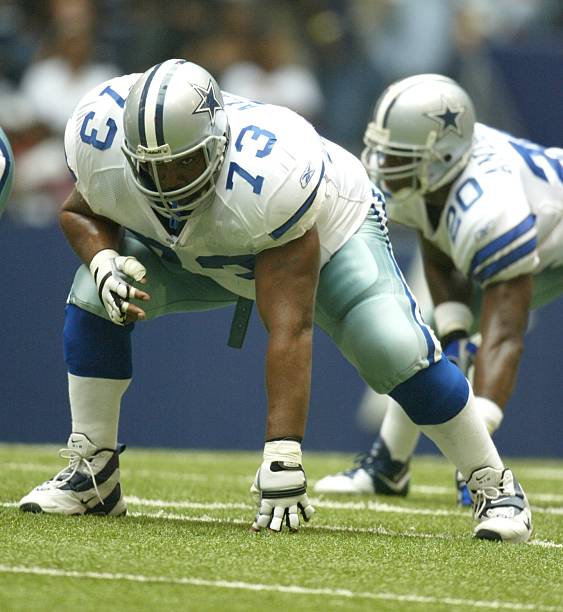 Offensive Tackle (OT): Jonathan Ogden
Why Best: Ogden combined size and agility to protect the quarterback's blind side like few others.
Representative Stat: 11-time Pro Bowler and a member of the Hall of Fame.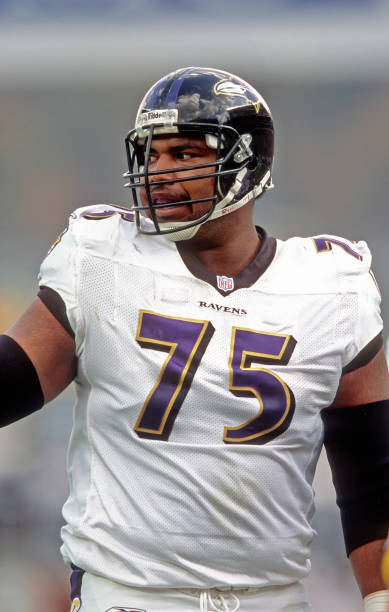 Defense
Defensive End (DE): Reggie White
Why Best: White was a sack master, using his blend of strength and speed to terrorize quarterbacks.
Representative Stat: 198 career sacks, second-most in NFL history.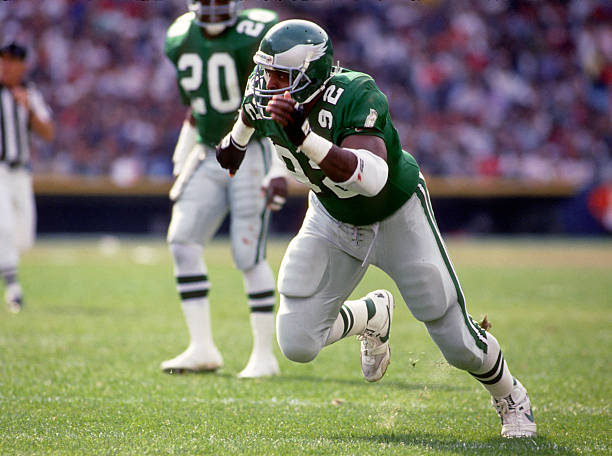 Defensive Tackle (DT): Aaron Donald
Why Best: Donald has been a disruptive force inside, with an unmatched ability to penetrate and collapse the pocket.
Representative Stat: 3-time NFL Defensive Player of the Year.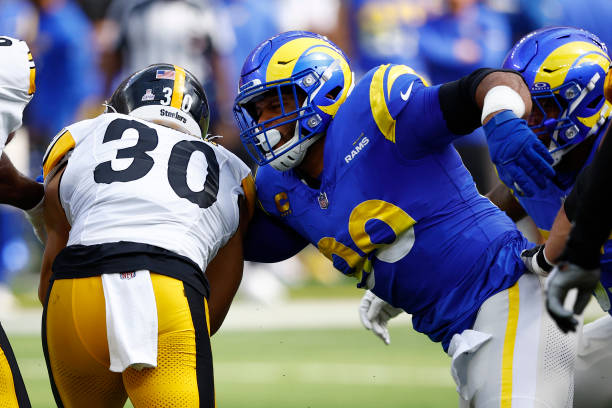 Defensive Tackle (DT): Joe Greene
Why Best: "Mean" Joe Greene was the cornerstone of the "Steel Curtain" defense with his fierce play.
Representative Stat: 10 Pro Bowl selections and 4 Super Bowl titles.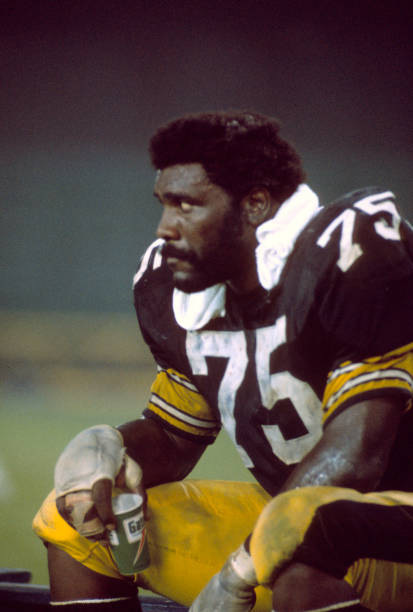 Defensive End (DE): Lawrence Taylor
Why Best: Taylor revolutionized the outside linebacker position, often lining up as a defensive end and was feared for his pass-rushing skills.
Representative Stat: 2-time NFL Defensive Player of the Year and 1986 MVP.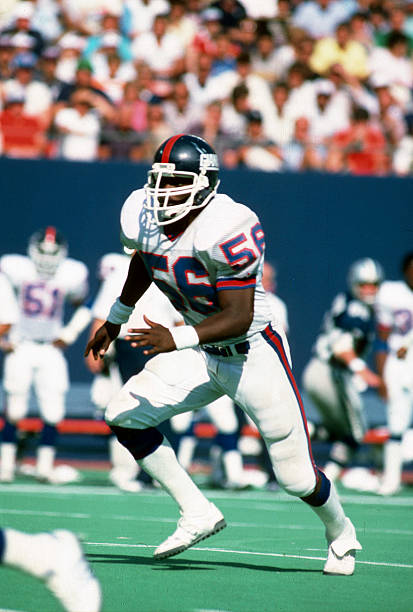 Linebacker (LB): Ray Lewis
Why Best: Lewis was the heart of the Ravens' defense, known for his leadership and unmatched intensity.
Representative Stat: 2-time NFL Defensive Player of the Year.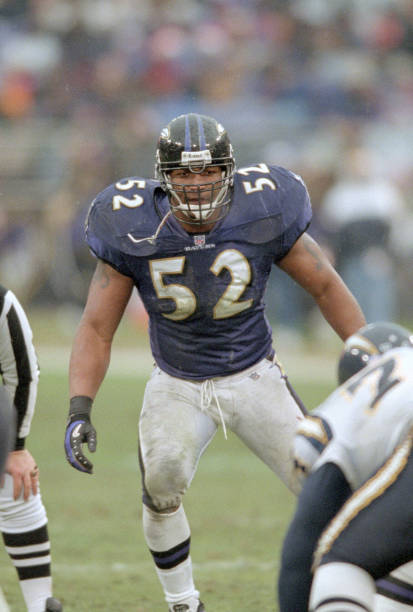 Linebacker (LB): Dick Butkus
Why Best: Butkus was the epitome of toughness and is considered one of the most intimidating linebackers ever.
Representative Stat: 8-time Pro Bowler and member of the 1960s and 1970s All-Decade Teams.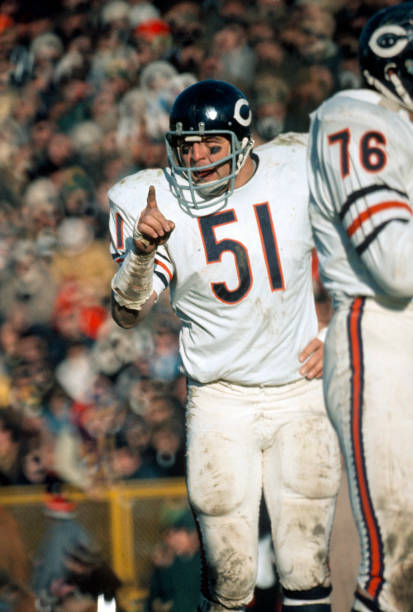 Linebacker (LB): Derrick Thomas (OLB)
Why Best: Derrick Thomas was a sack specialist with a rare ability to strip-sack the quarterback, consistently altering the momentum of games with his explosive plays.
Representative Stat: Recorded an NFL single-game record of 7 sacks against the Seattle Seahawks in 1990.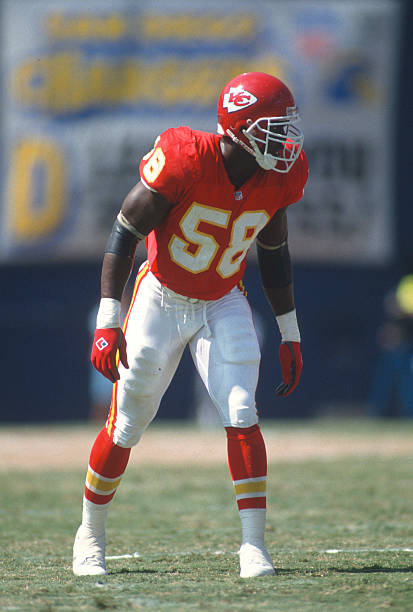 Cornerback (CB): Deion Sanders
Why Best: Sanders was a lockdown corner with incredible speed and agility, also contributing as a return specialist.
Representative Stat: 53 career interceptions and multiple return touchdowns.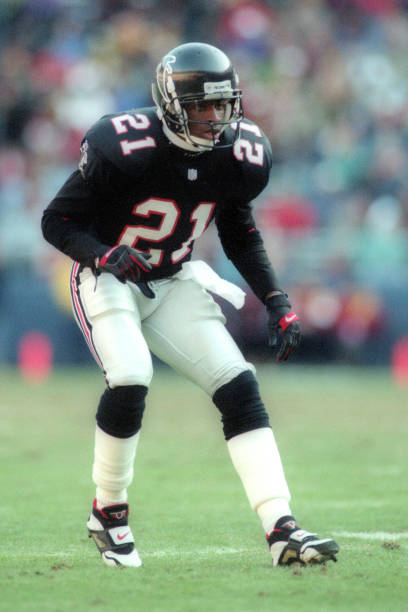 Safety (S): Ronnie Lott
Why Best: Lott was known for his hard hits and versatility in the secondary, excelling at both cornerback and safety.
Representative Stat: 63 career interceptions and 10 Pro Bowl selections.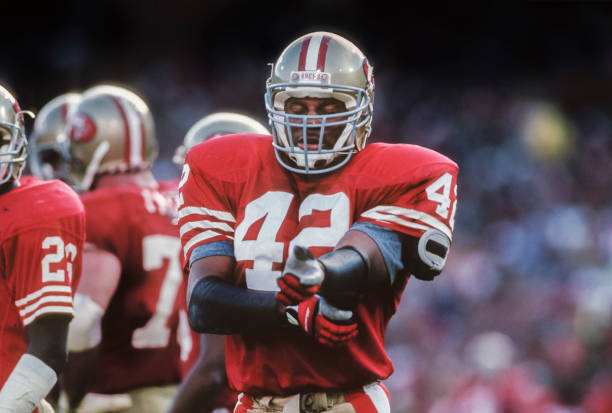 Safety (S): Ed Reed
Why Best: Reed had a knack for game-changing plays, with an incredible ability to read the quarterback and make interceptions.
Representative Stat: Holds the record for the two longest interception returns for touchdowns.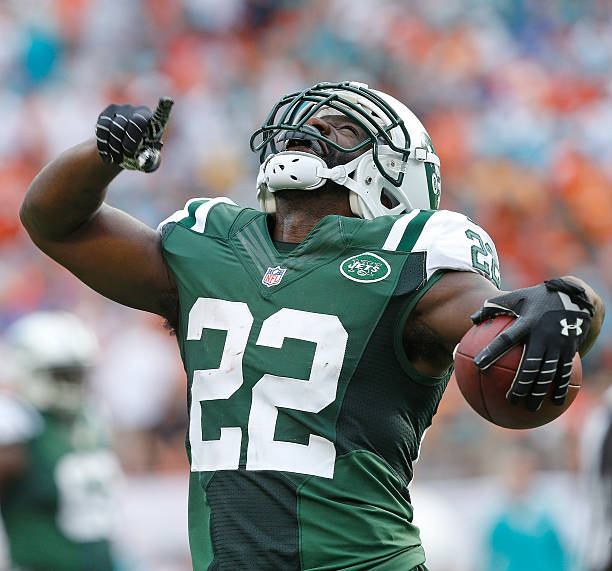 Cornerback (CB): Rod Woodson
Why Best: Woodson was a versatile defensive back, skilled as a punt returner and a ball hawk in coverage.
Representative Stat: 71 career interceptions and a member of the NFL 75th Anniversary All-Time Team.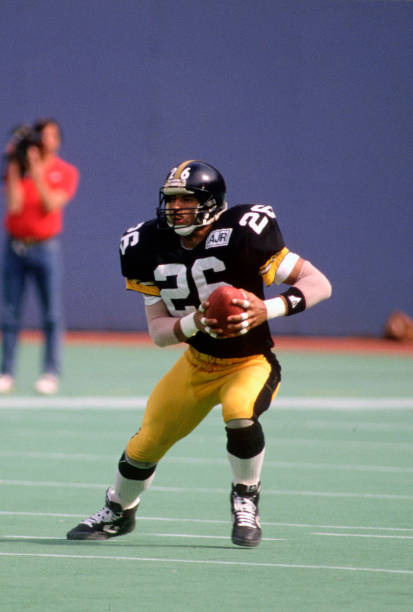 Special Teams
Kicker (K): Adam Vinatieri
Why Best: Vinatieri has made some of the most clutch kicks in NFL history, including game-winners in Super Bowls.
Representative Stat: All-time leading scorer in NFL history.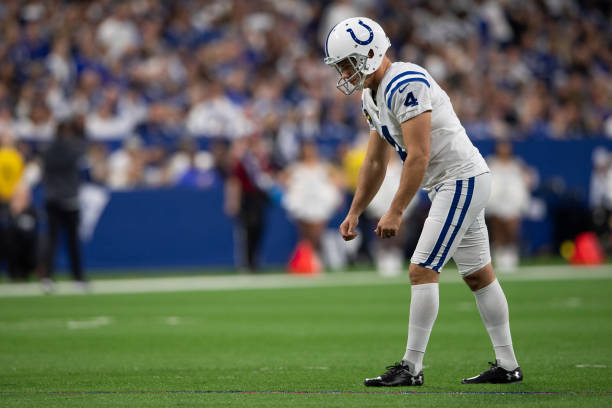 Punter (P): Ray Guy
Why Best: Guy was the first punter to make the Hall of Fame, known for his hang time and directional punting.
Representative Stat: 7-time Pro Bowler and 3-time Super Bowl Champion.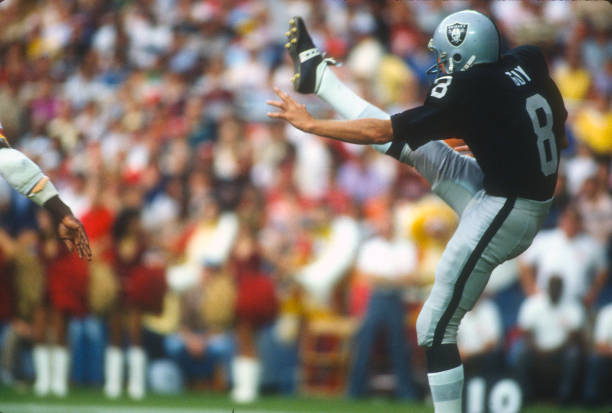 The Ultimate Reserves List
While the starters are important, it's also critical to have a bench player for each position.
Offense
Quarterback (QB): Peyton Manning
Manning revolutionized the quarterback position with his ability to read defenses and change plays at the line of scrimmage. The sheriff of the gridiron, making defenses serve time.
Running Back (RB): Walter Payton
Payton, known as "Sweetness," combined agility, power, and durability to become one of the most complete backs ever. Sweetness so smooth, he ran like he had maple syrup on his cleats.
Wide Receiver (WR): Terrell Owens
Owens was a dynamic and physical receiver, renowned for his excellent hands and after-the-catch ability. Had a Ph.D. in celebration science.
Wide Receiver (WR): Calvin Johnson
Johnson, also known as "Megatron," had a rare combination of size, speed, and catching ability that made him virtually unstoppable. Megatron transformed catches into legend.
Tight End (TE): Rob Gronkowski
Gronkowski dominated the tight end position with his blend of blocking prowess and pass-catching ability, especially in the red zone. The party animal who spiked the ball as hard as he spikes the punch.
Offensive Tackle (OT): Walter Jones
Jones was a dominant left tackle, known for his exceptional pass protection and run blocking skills. The ultimate bouncer at the quarterback club.
Offensive Guard (OG): Bruce Matthews
Matthews was known for his versatility and durability, excelling at multiple positions along the offensive line. A man of many positions, master of all.
Center (C): Dermontti Dawson
Dawson brought athleticism to the center position, often leading the way downfield with his exceptional blocking. The rolling stone that laid linebackers to moss.
Offensive Guard (OG): Randall McDaniel
McDaniel was an athletic guard who consistently opened holes for the running game and protected the quarterback. The mover and shaker of the O-line dance.
Offensive Tackle (OT): Forrest Gregg
Gregg was hailed by Vince Lombardi as "the best player I ever coached," excelling as a formidable right tackle. The ironman in cleats, never rusty.
Defense
Defensive End (DE): Bruce Smith
Smith is the NFL's all-time sack leader and was a consistent threat on the edge throughout his career. Sacked quarterbacks so often, he started charging rent.
Defensive Tackle (DT): Warren Sapp
Sapp was a disruptive force in the middle, combining quickness and power to collapse the pocket. The quarterback hunter with a license to sack.
Defensive Tackle (DT): Alan Page
Page was known for his intelligence and quickness, and was the first defensive player to win the MVP award. The judge who passed sentence on the field.
Defensive End (DE): J.J. Watt
Watt has been a dominant defensive end with a rare ability to disrupt both the passing and running game. The man who turned the sack into an art form.
Linebacker (LB): Junior Seau
Seau was a passionate and hard-hitting linebacker with a career spanning 20 seasons. Played every game like it was his personal Super Bowl.
Linebacker (LB): Mike Singletary
Singletary was the heart of the Bears' defense and known for his intense leadership and play recognition. Eyes so intense, they had their own highlight reel.
Linebacker (LB): Jack Lambert
Lambert was the intimidating middle linebacker for the Steelers who played with a relentless tenacity. The toothless terror of the Three Rivers.
Cornerback (CB): Champ Bailey
Bailey was a shutdown corner with exceptional coverage skills and ball instincts. The only bail he ever offered was on the field.
Safety (S): Troy Polamalu
Polamalu was known for his explosive athleticism and unpredictable playmaking ability in the safety position. The hair-raising, play-making safety net.
Safety (S): Paul Krause
Krause holds the NFL record for career interceptions, showcasing his ball-hawking skills. Picked off passes like apples in an orchard.
Cornerback (CB): Darrelle Revis
Revis, known for "Revis Island," was a master of man-to-man coverage, often eliminating the opponent's top receiver. Set up more islands than a travel agent.
Special Teams
Kicker (K): Justin Tucker
Tucker is one of the most accurate kickers in NFL history and possesses a powerful leg for long-distance field goals. More reliable than a Swiss watch on game day.
Punter (P): Shane Lechler
Lechler has one of the highest career punting averages and was known for his ability to pin opponents deep in their own territory. Put more spin on the ball than a political debate.
As the final whistle blows on our journey through this gridiron pantheon, we're reminded that the game of football is not just measured in yards and points, but in the legends and lore that these titans of the turf have etched into our collective memory. Our AI-generated lineup offers a glimpse into a fantasy league where the all-time greats clash in an eternal championship, showcasing the epitome of skill, strategy, and athletic brilliance.
Whether you're a seasoned aficionado or a casual fan, this ultimate team serves as a testament to the enduring legacy and evolving narrative of American football—a game that has, and always will, capture the imagination with its heroes and icons. As the lines between past and present blur, this AI-curated roster stands as a formidable homage to the sport's rich history and the endless possibilities of its future.
If you'd like a more modern lineup, here's our AI's selections for the ultimate football team!
Leave a Response