AI's Dream Team: The Ultimate Fantasy Football Lineup That Could Dominate Any League!
Welcome to the pinnacle of fantasy football excellence! As you dive into the relentless pursuit of your league's championship, have you ever wondered what an ultimate dream team, curated not by mere mortals but by the sophisticated analysis of Artificial Intelligence, would look like?
So, get ready to mark your draft cards and set your rosters. Let's take a dive into this AI-masterminded fantasy football team that's poised to leave your competitors in awe and perhaps a little bit of healthy fear. Remember, while the heart of a true fan beats in the unpredictable rhythm of the game, there's something thrilling about adding a touch of AI precision to the mix. Let's unveil these picks!
Quarterback
Patrick Mahomes, Kansas City Chiefs
Why Best Pick: Mahomes consistently delivers top-tier fantasy points thanks to his dynamic passing ability and his knack for touchdowns. His mobility also adds valuable rushing yards, which can be a bonus in most fantasy leagues.
Key Stat: Mahomes led the NFL in passing touchdowns in the 2022 season and was among the leaders in passing yards, showcasing his elite fantasy production.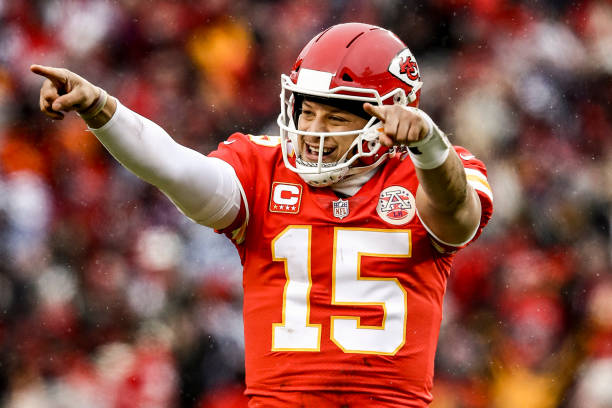 Running Backs
1. Jonathan Taylor, Indianapolis Colts
Why Best Pick: Taylor combines volume, efficiency, and scoring ability. He's the focal point of the Colts' offense, ensuring a high number of carries and scoring opportunities.
Key Stat: Led the NFL in rushing yards and touchdowns in 2021, demonstrating his high ceiling.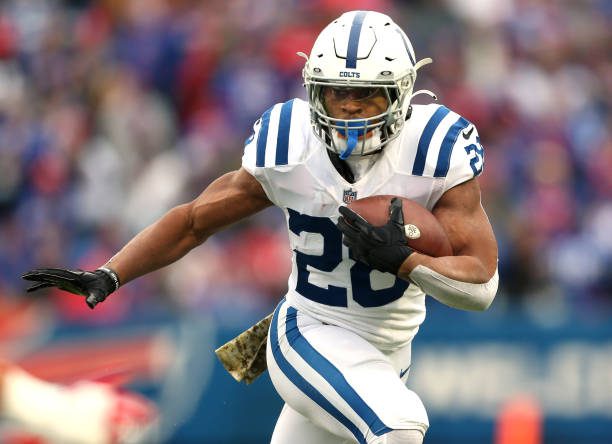 2. Christian McCaffrey, San Francisco 49ers
Why Best Pick: McCaffrey's dual-threat capability as both a runner and a receiver makes him an elite fantasy option, especially in PPR leagues.
Key Stat: Historically, McCaffrey has had seasons with 1,000+ rushing yards and 1,000+ receiving yards, exemplifying his versatility and value.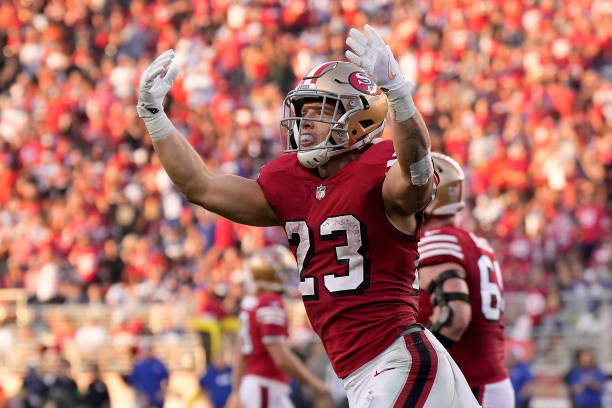 Wide Receivers
1. Justin Jefferson, Minnesota Vikings
Why Best Pick: Jefferson is a deep-threat receiver with consistent production and a high target volume, making him a top fantasy pick.
Key Stat: Led the league in receiving yards in 2022, showcasing his ability to rack up fantasy points.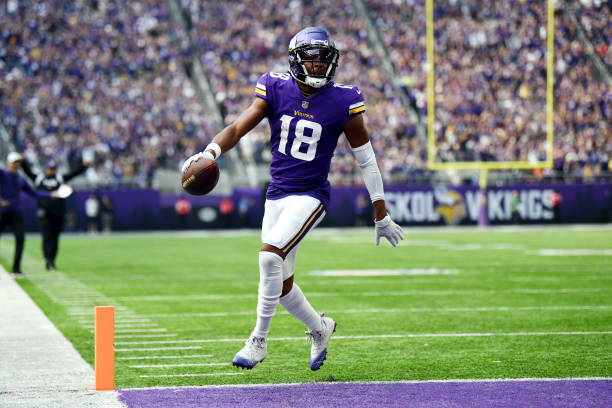 2. Ja'Marr Chase, Cincinnati Bengals
Why Best Pick: Chase has quickly established himself as a top-tier fantasy receiver with his big-play ability and strong connection with QB Joe Burrow.
Key Stat: Averaged over 18 yards per reception in his rookie season, indicating his big-play potential.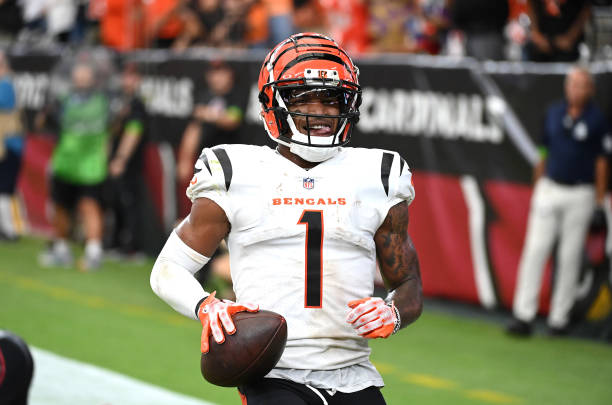 Tight End
Travis Kelce, Kansas City Chiefs
Why Best Pick: Kelce is often the top TE in fantasy due to his consistency, volume, and the high-powered Chiefs offense. He's more like a WR in terms of production.
Key Stat: Routinely surpasses 1,000 receiving yards each season, a remarkable feat for a tight end.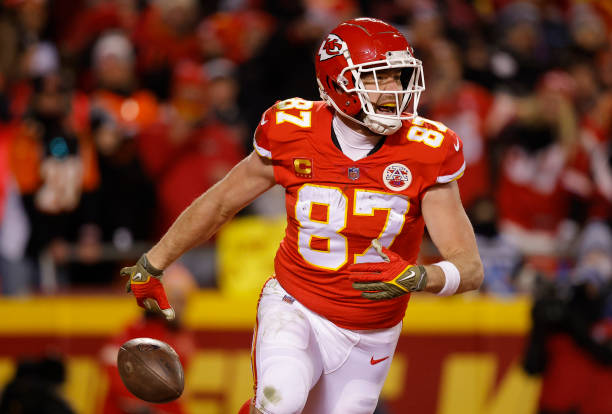 Flex (RB/WR/TE)
Derrick Henry, Tennessee Titans
Why Best Pick: Henry's sheer volume and scoring ability, especially near the goal line, make him a fantasy monster. He's a workhorse back who can dominate games.
Key Stat: Led the NFL in rushing in 2019 and 2020 and consistently scores double-digit TDs.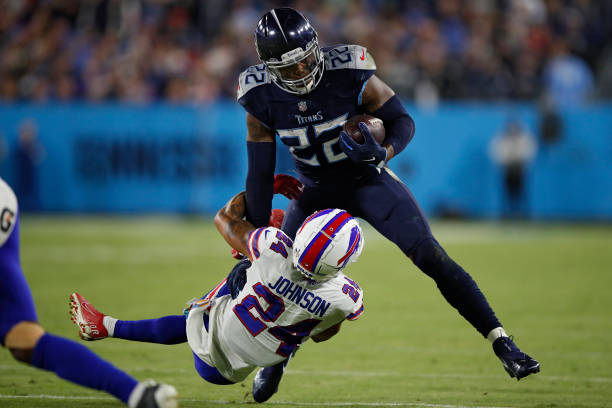 Defense/Special Teams
Buffalo Bills
Why Best Pick: The Bills' defense has been consistently strong, both in real football and fantasy. They create turnovers and limit scoring, which is key for fantasy points.
Key Stat: Among league leaders in interceptions and sacks, contributing to high fantasy defensive scoring.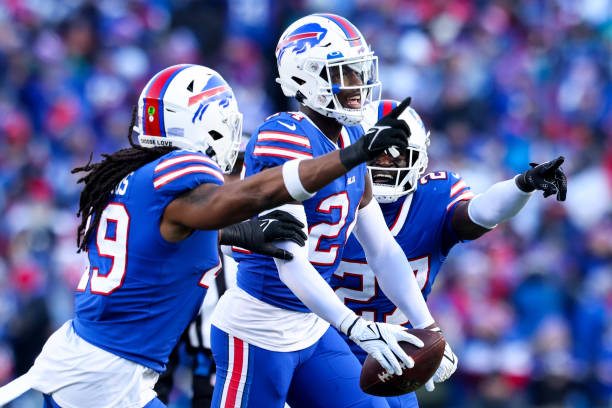 Kicker
Justin Tucker, Baltimore Ravens
Why Best Pick: Tucker is arguably the most accurate kicker in NFL history and plays for a team that provides him plenty of scoring opportunities.
Key Stat: Holds the NFL record for the longest field goal (66 yards) and has a career field goal percentage over 90%.
Reserves
Let's face it, it's almost impossible to get the perfect fantasy team. Thankfully, our AI has also provided a list of suitable alternates to the picks above. These players are selected not just for their raw talent, but for their potential to deliver game-changing performances when your starters are off the field.
QB: Lamar Jackson, Baltimore Ravens

A dual-threat QB who can score big with both his arm and legs, providing a solid backup or streamer during bye weeks.
RB: Saquon Barkley, New York Giants

When healthy, Barkley has the talent to be a top fantasy producer, capable of contributing both as a runner and a receiver.
RB: Najee Harris, Pittsburgh Steelers

As a bell-cow back, Harris gets a high volume of touches, making him a valuable asset if your starting RBs are off or facing tough defenses.
WR: CeeDee Lamb, Dallas Cowboys

Lamb has the skills and opportunity to be a WR1 and provides excellent depth on the fantasy bench.
WR: Diontae Johnson, Pittsburgh Steelers

Known for his route-running and volume of targets, Johnson offers consistent PPR value.
TE: George Kittle, San Francisco 49ers

Kittle's ability to rack up yards after catch and his role in the 49ers' offense make him a great TE option when needed.
Flex: J.K. Dobbins, RB, Baltimore Ravens

Dobbins has shown flashes of high efficiency and scoring potential, especially in a run-heavy Ravens' offense.
D/ST: Los Angeles Rams

Known for their aggressive play and ability to create turnovers and sacks, they're a good alternative defense.
K: Harrison Butker, Kansas City Chiefs

Playing for a high-scoring offense, Butker has many opportunities for points.
As we've journeyed through this AI-drafted dream team, it's clear that integrating technology into your fantasy football strategy offers a unique and potentially game-changing perspective. These players, selected not just on gut feeling or fan favorites, but through a comprehensive analysis of data and trends, represent a blend of reliability, explosive potential, and under-the-radar consistency.
Remember, while an AI can crunch numbers and predict outcomes based on historical data and statistical analysis, the human element of sports – like unexpected plays, breakout rookies, and the sheer unpredictability of game day – always adds an exciting layer of uncertainty. The blend of AI's analytical prowess with your own knowledge and intuition of the game could be the secret sauce to your fantasy football success.
If you'd like to see more into the imagination of our AI, here's a list of 8 new ice cream flavors!
If you want more sports fun, check out our list of 17 hilarious sports signs or these 10 abandoned Olympic facilities.
Leave a Response