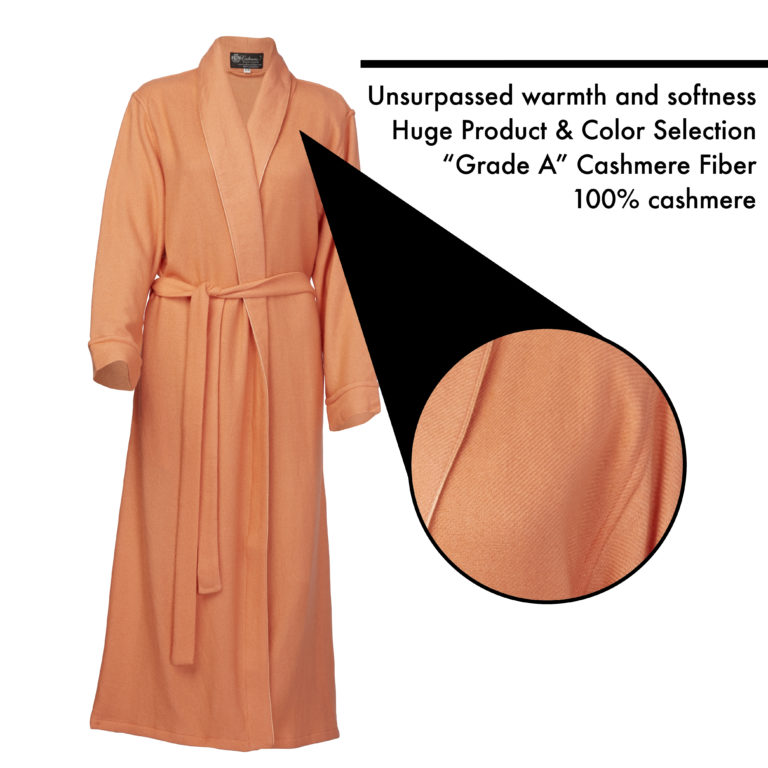 Garments from Cashmere Boutique are made from the finest, softest wool around, making them incredibly comfortable and gentle on the skin. Plus, they are super warm and cozy, perfect for snuggling up on a cold winter night!
The full range now includes a cashmere lounge and pajama set, a women's short robe, and a unisex trouser and sweater lounge set. Each set is made from Grade A cashmere fiber and is designed for optimal comfort and warmth.
Visit https://www.cashmereboutique.com/product-category/women/robes for more info!
Cashmere Boutique's robe for women has a tie closure, and the team emphasizes its luxurious, warm, and soft style. The breathable design makes it suitable for use on special occasions, while traveling, for vacation, or every day.
Color options include black, sage green, blue sapphire, faded lilac, rose petal pink, and more. Woven in Nepal, the material is 4-ply, which is generally considered to be a higher quality and more luxurious option compared to single or 2-ply cashmere.
Cashmere is a type of fine, soft wool that is known for its plush texture and warmth. This makes it an ideal material for sleepwear, as it is gentle on the skin and helps to keep you cozy and comfortable throughout the night. The robes are suitable both for individual purposes or to be given as a gift.
Comfort and warmth are two central focal points that Cashmere Boutique champions with its robe and pajama range. The fibers it uses across its products are strong and resistant to wear and tear, meaning that your garments can withstand regular use and washing without losing their shape or quality.
Cashmere Boutique has an established history in the robe and loungewear space and offers detailed advice to help customers prolong the comfort and quality of their purchase. Buyers are advised to hand-wash their robes in lukewarm water using hair shampoo and avoid bleach. The material should never be twisted or wrung, and ought to be laid flat for drying.
A recent customer said: "The robe is very soft and not too thin. It's generously sized and very comfortable. It's a little long on the pants but I can get it hemmed. The color is a beautiful pink just like the picture. I am happy with the quality."
Are you looking for luxury pajamas so comfortable you won't want to go to work? You're in the right place!
Go to https://www.amazon.com/Cashmere-Boutique-Women-Color-Medium/dp/B004T3LWCE/ref=sr_1_1_sspa?crid=1PE5M8X64R77X&keywords=cashmere+robe&qid=1666057955&qu=eyJxc2MiOiI2LjU0IiwicXNhIjoiNi4wNSIsInFzcCI6IjQuOTkifQ%3D%3D&sprefix=cashmere+robe%2Caps%2C182&sr=8-1-spons&psc=1 for all the details you need!