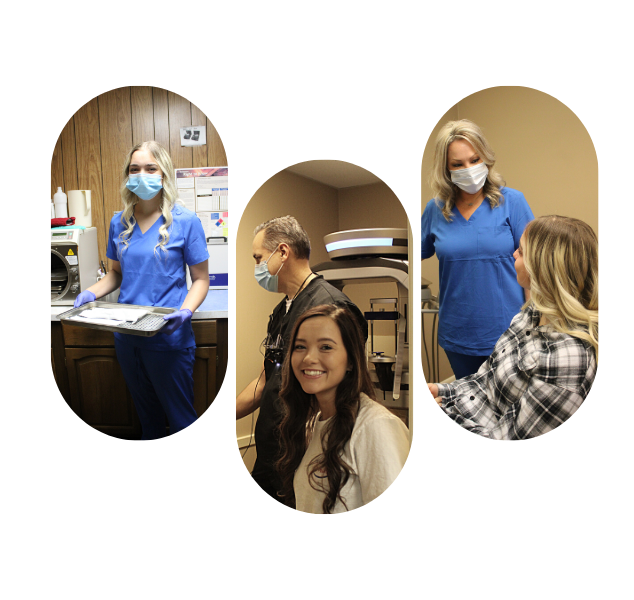 Some dental problems require immediate attention, but it is not always easy to find dentists who offer emergency services - that is, until now!
The team at Taylor Made Smiles of Texas is available to attend to patients with dental emergencies. They focus on relieving the pain and managing the problem so it doesn't deteriorate into a more severe condition.
Go to https://taylormadesmilesoftexas.com to find more details.
Taylor Made Smiles of Texas understands that early intervention in common dental emergencies is essential to saving your natural teeth and preventing the need for complex restorative procedures.
The practice provides temporary fillings, post-operative pain management, and limited adjustments as part of its emergency solutions - and can treat a wide range of cases, including tooth abscess, knocked-out teeth, cracked or chipped teeth, and swollen gums.
Additionally, with its same-day extractions, the team can remove damaged teeth to prevent infections that may lead to life-threatening complications.
You can call ahead to book an appointment or walk into the dentist's office during an emergency, and the team will quickly attend to you.
Your treatment will begin with a physical exam that includes gum and teeth x-rays. Based on the insights gained, the dentist will craft a tailored treatment plan to fix your problem.
In addition to providing emergency dental care, the oral health specialists also offer gum care solutions, root canal treatment, cavity filling, crowns, bridges, and veneer replacement as part of their services.
About the Practice
Taylor Made Smiles of Texas is led by Dr. Ron Taylor. A board-certified dentist, he earned his DDS degree from the University of Colorado Health Sciences Center in 1998 and began practicing in Alaska, where he honed his skills in dental implant surgery and other restorative dental care. Since moving to Texas, the dentist still has dedicated clients from Alaska visiting his clinic for treatment.
The dentist's office accepts insurance coverage from major insurers. Their office assistants can help you file your claims for a fast resolution.
A satisfied patient said: "I went in to have an extraction. I was super nervous because of a previous visit to another dentist's office. This office talked me through the entire procedure and had my mind at ease. Everyone was great and super friendly."
Dental emergencies can happen unexpectedly, but when it does, you can rest easy knowing emergency dentists are only a call away.
Visit https://taylormadesmilesoftexas.com if you need additional information about the practice and its array of services.