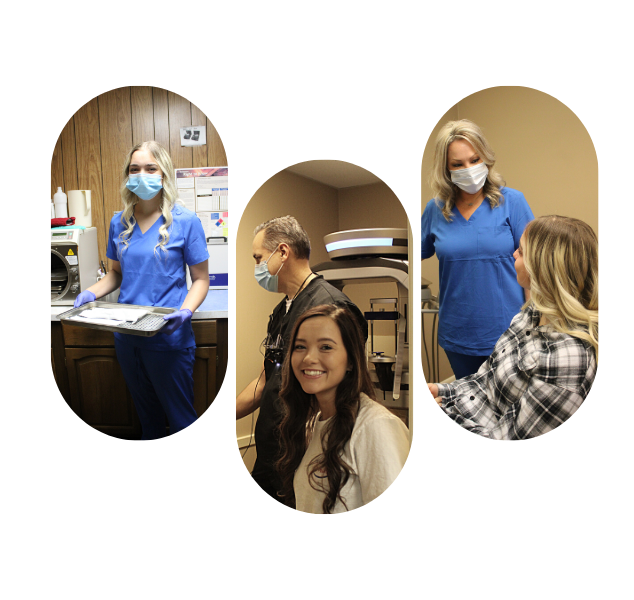 What did the golfer say to his dentist? "I have a hole in one!" If you can relate, book affordable implant procedures with the top team in Wills Point - that's Taylor Made Smiles of Texas!
That's right, Taylor Made Smiles of Texas is here to improve local access to general dentistry and cosmetic dental treatments.
Click https://taylormadesmilesoftexas.com to find out more!
That's not all - in order to meet emergency dental needs near Dallas, Taylor Made Smiles of Texas offers same-day exam and treatment capabilities at its local clinic. Depending on availability, its team aims to carry out extractions and temporary filling procedures in an immediate effort to relieve your pain and general discomfort.
With dental surgery options that extend to maintenance and medical procedures for the teeth, gums, and jaw, Taylor Made Smiles of Texas points to its familiarity with implants of all types. The office now provides services designed to help you if you've experienced teeth loss or loose dentures.
The Wills Point clinic also uses dental ozone therapy to perform localized cleaning procedures in order to prevent pain and reduce sensitivity after extractions. By utilizing advanced technology in line with industry developments, Taylor Made Smiles of Texas aims to keep your local dental care up to modern standards.
In addition, you'll find that its services extend to a specialist dental hygiene program for adults and children. The clinic's registered hygienist, Jennifer Fisher, provides services including teeth cleaning and plaque removal as part of an ongoing effort to promote optimal oral hygiene.
Headed by Invisalign-certified dental implant surgeon Ron Taylor, DDS, Taylor Made Smiles of Texas continues to operate in service of patients in need of dental reconstruction and general care. Its team has a wide variety of specialties - which means they're able to treat a range of conditions.
In the words of Dr. Ron Taylor: "I have performed dental implant surgery since 2003 and I am certified in moderate, or conscious IV Sedation and Invisalign. I also offer same-day crowns, emergencies, and digital dentures - all of which will improve the dental treatment options here in Van Zandt County."
Taylor Made Smiles of Texas offers online and over-the-phone contact listings - you can also book an appointment that suits your schedule via its official website.
As if all that wasn't enough, the clinic also offers special deals on its dental implants. Buy two, get one free or buy four, get two free - whatever's best for you!
Check out https://taylormadesmilesoftexas.com to learn more about Taylor Made Smiles of Texas today!