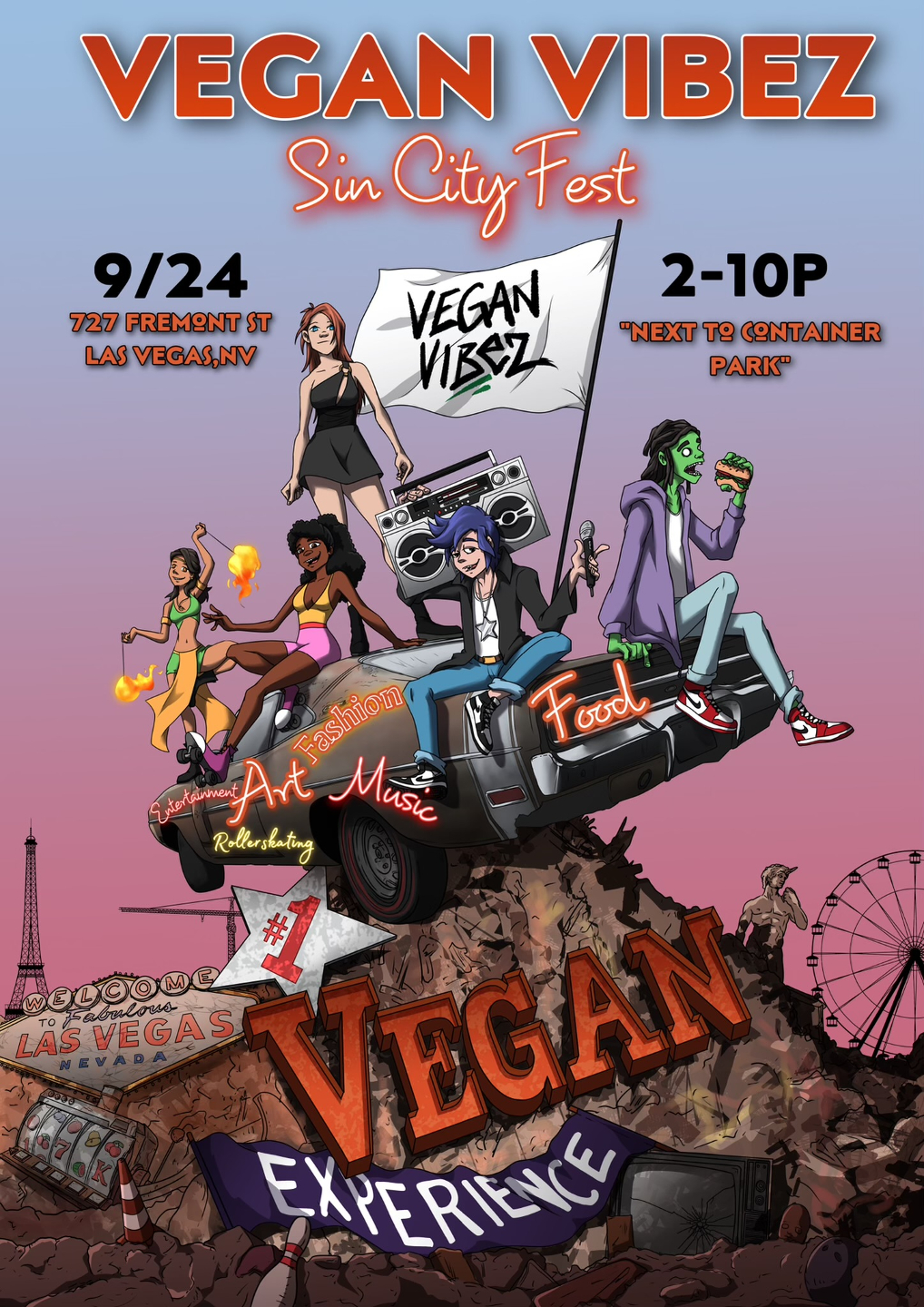 Known for curating the ultimate vegan experience, Vegan Vibez is revolutionizing the culture of health and wellness. The mission of the annual festival is to show the world how veganism is not about just eating plants. On September 24, 2022, curators of the festival launched their tour with its first stop in legendary downtown Las Vegas at 727 Fremont St., with doors opening at 2:00 p.m. Attendees can expect amazing vegan vendors from across the nation, roller skating dance competition, vegan runway fashion show, special guests appearances, live performances, full bars, and a fire dance show by Golden Soul Circus.
"Our mission is to educate and encourage Americans to live a healthier and plant-based lifestyle," Founder Ken Free states. "While many people believe eating healthy is about eating salads, our outdoor community-focused celebration provides a variety of plant-based alternatives."
Ken Free is a firefighter with over 20 years of event curation experience. He started his vegan journey four years ago during paramedic school. After seeing thousands of patients with medical conditions, he saw the need for change in our culture's diet and wanted to raise awareness. He came up with the idea to push fun in a healthy way and birthed "Coachella" with a vegan twist.
"Meat doesn't have a taste until you give it one," Free continues. "That's the message I want to spread for plants and put what I love together."
Since the planning of the Festival, committee members have gained amazing new vegan friendships like LasVegan Food Bank. They had the opportunity to volunteer last month in support of providing free vegan food boxes to the community.
"It was such a treat having you [Ken] with us, and we appreciate his support," Coordinator at LasVegan Food Bank, Laurice Asima, stated. "We're super excited for the Vegan Vibez Fest."
From the first Vegan Vibez Festival in 2019 to 2022, thousands of attendees have become true fans of the #1 vegan experience. First responders are granted free entry to the festival with their work ID. For more information, visit https://events.humanitix.com/vegan-vibez-sin-city-festival.