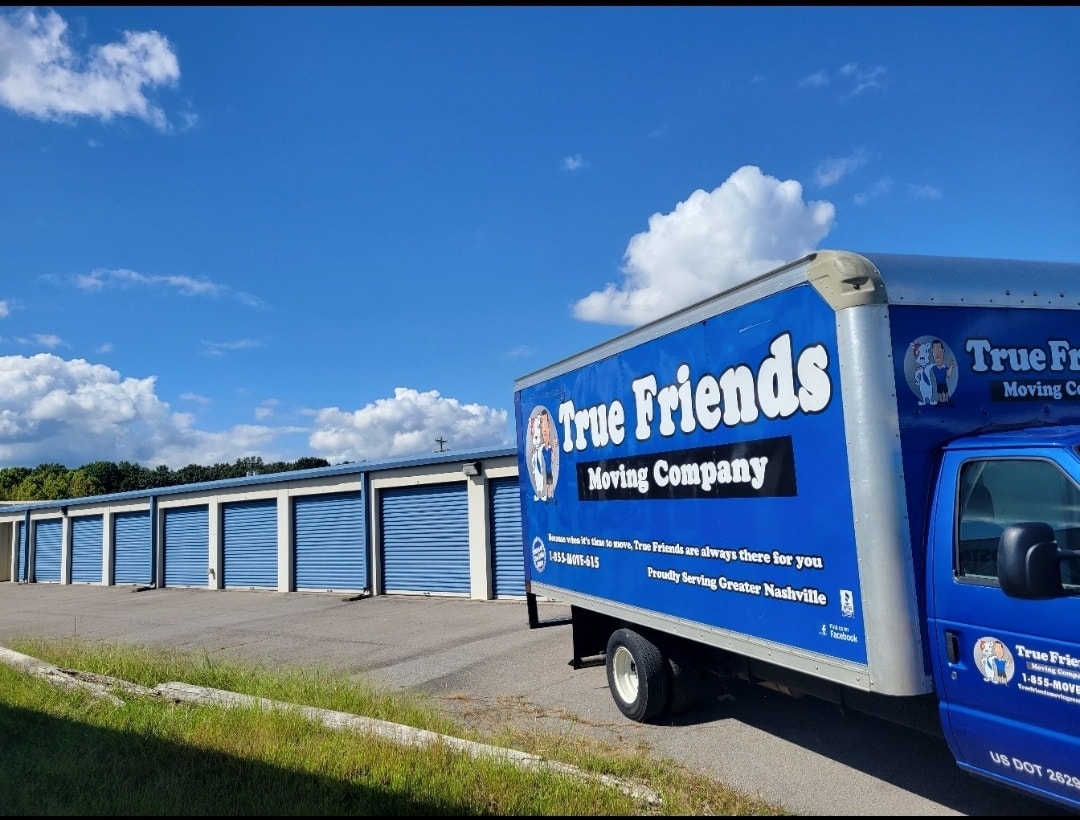 With inter-country travel limitations easing, people are getting the itch to take extended vacations. Even for months at a time. But for those who don't want to pay rent during that time or just need some extra storage, and space while away - this presents a problem. Paid storage spaces can be expensive, and are they even secure?
Well don't worry - True Friends Moving and Storage is affordable, secure, and accessible at any time of the day, any day of the week.
You can store your belongings with them for longer periods of time. They even have packers and movers who can help you move all your items in.
Having found success in the Greater Nashville Area, the family-owned True Friends Moving Company has now extended its business to the Clarksville, TN market.
The new location provides affordable, high-quality storage units, with access 24 hours a day, and all days of the week. There is also an added option of having the company's movers and truck transport items to and from the storage units over both short and long distances.
Go to https://goo.gl/maps/saimnVKV9TmsVHce6 for more details.
The company's storage units range in size from 5' x 5' to 10' x 20', allowing items of all sizes to be comfortably stored in climate-controlled environments.
True Friends Moving and Storage's well-lit and fenced-in units also have video surveillance covering the entire space and outdoor parking areas. The ample lighting and reinforced safety measures are implemented during all hours of the day, making the units safe and secure to visit at any time.
The cool, climate-controlled storage units specifically measure between 10' x 15' and 10' x 20'. These units provide a controlled environment that is unaffected by external elements. Such a setting is ideal for items such as mattresses, clothing, and furniture that require a constant temperature, in order to prevent deterioration.
The storage units can house smaller items including bikes, chairs, tables, clothes, toys, boxes, and tools, while the larger-sized spaces can accommodate items such as vehicles, motorcycles, boats, and even commercial trucks.
True Friends Moving Company also has locations in Nashville, and Tampa, extending its services to neighboring areas within Tennessee and Florida as well. The dedication to customer service satisfaction at all its branches has brought it many repeat clients, who have also referred close to 80% of its business.
A recent client said: "I just had an excellent move with the team at True Friends Moving Company. The crew worked very quickly and handled everything with care. The entire crew was professional and thorough with each step of the process. The rates were also in our budget. I would highly recommend them to anyone."
Get the ideal storage solution at True Friends Moving and Storage. If you're unsure what size or type of unit you require, their friendly staff is always available to help you choose the one that suits your needs.
You won't find better prices in town, so visit https://www.truefriendsmovingcompany.com to book your storage space. We even offer long-term discounts for our loyal customers.