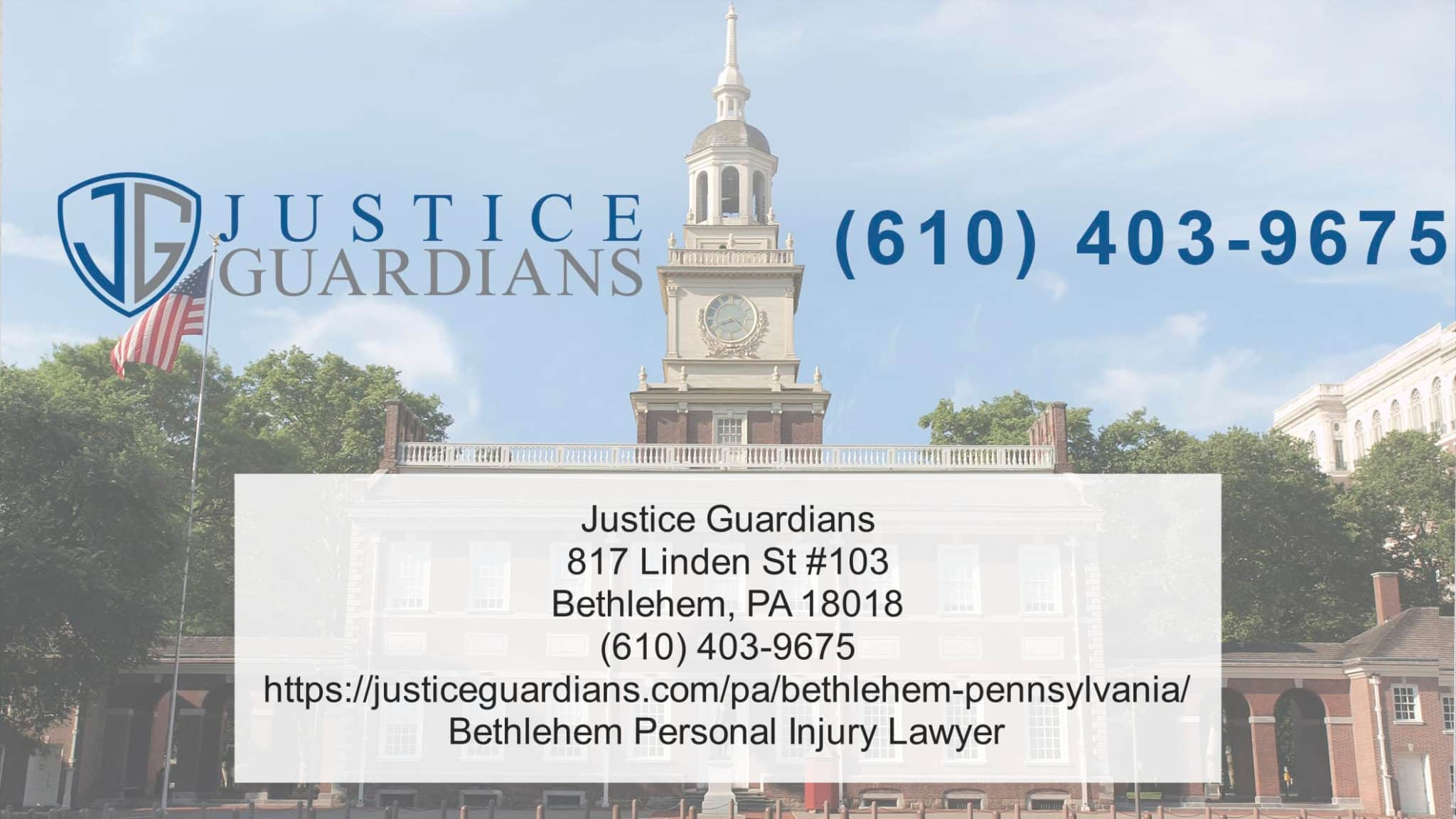 If you have experienced a back injury at work, you could be eligible for workers' compensation! Partner with Justice Guardians Bethlehem today to discover what you are owed!
The Bethlehem, PA Workers' Compensation Attorneys will guide you through the workers' compensation processes, communicate with relevant insurers, and reclaim the long-term costs of your back injury.
You can find out more at https://justiceguardians.com/back-injury
For workplace back injuries caused by heavy lifting, auto accidents, slips and falls, as well as accidents involving office equipment, Justice Guardians recommends you consult a medical professional as soon as possible after the incident occurs in order to establish the severity of your injuries.
"Workers' compensation, when approved, should provide coverage of medical expenses for treatments directly relating to the on-the-job injury or illness and if needed, a fraction of lost wages," explained a representative. "The insurance is also supposed to be no-fault, meaning that even if the employee's actions contributed to the accident which caused their injury, they should still be provided coverage."
However, insurance companies have devised strategies to avoid or reduce payouts. As such, thousands of workers' comp claims are denied each year and it remains difficult for victims without legal help to obtain the maximum amount they are owed.
Justice Guardians has handled numerous workers' comp claims and knows how to counter the strategies used by insurance companies. Its team will thoroughly analyze the facts of your case, collate the necessary evidence and witness statements, and estimate the value of your claim to ensure they account for all the expenses.
Although workers' compensation laws prevent you from directly suing your employer, Justice Guardians can help you file claims against the manufacturers of faulty workplace equipment as well as take a denied case to the Workers' Compensation Board.
The firm's workplace negligence lawyers can help you review your legal pathways, identifying which lawsuits you can file and the best way to recover compensation. With offices across Pennsylvania, the law firm also represents clients in medical malpractice, car accident, and slip-and-fall accident claims.
Justice Guardians helps workers get the compensation they deserve - call 866 918-5292 for a free case review!
Check out https://justiceguardians.com/pa/bethlehem-pennsylvania to find out more.