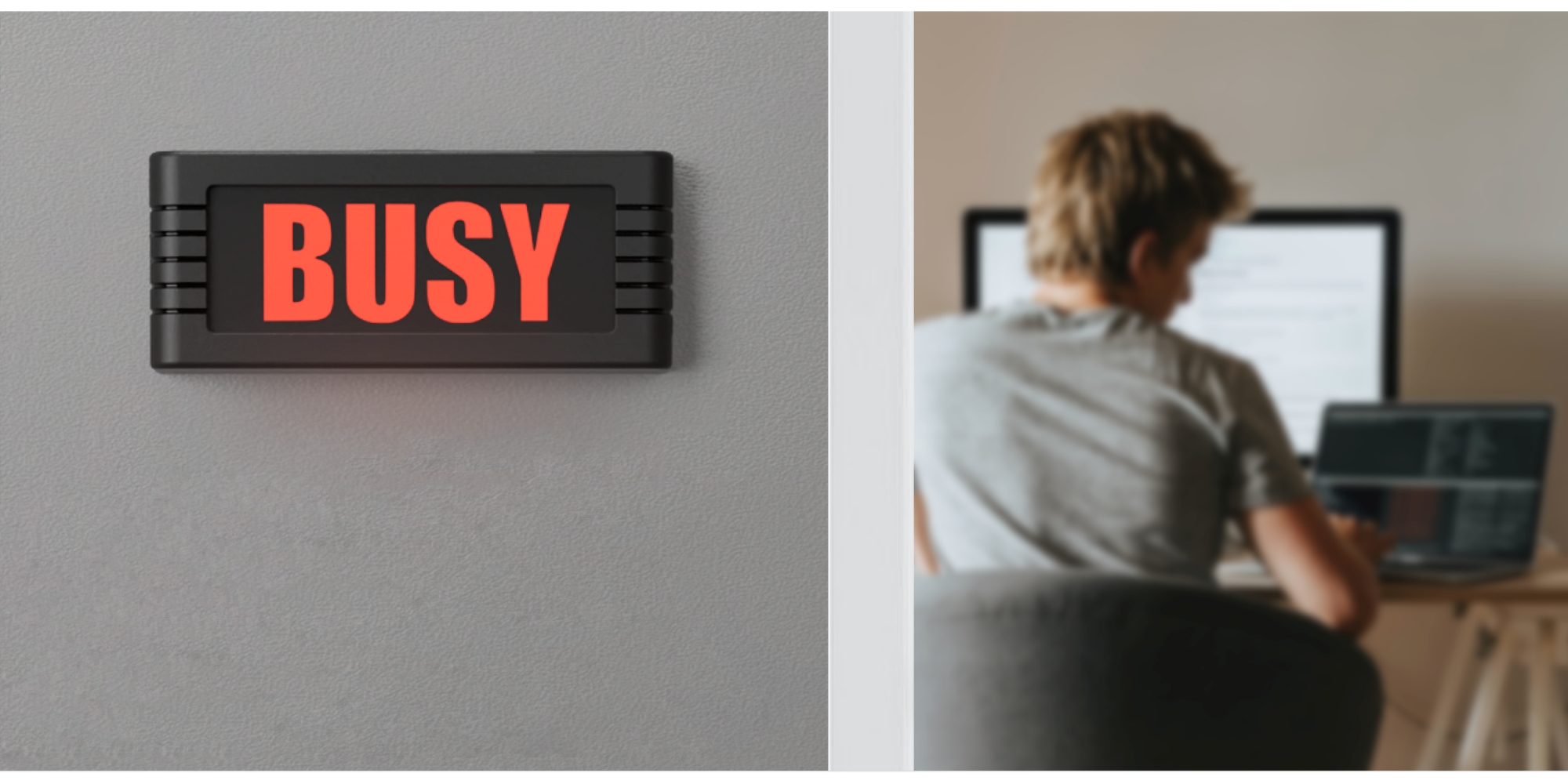 The BusyBox Digital takes your home office smart sign to a whole new level. You can customize exactly what is shown on the HD screen using the free app, or link it to your online calendar for hands-free activation. Better yet, a new BusyBox Pixel is in the works, and expected to be in production in early 2023.
Go to https://shop.busyboxsign.com for more information.
You might have seen the original BusyBox smart sign on Shark Tank. Well, the team has been super busy since then, and their line of BusyBox products just keeps growing. With Christmas just around the corner, they make ideal gifts for anyone you know who works from home.
Recently released statistics from the US Census Bureau show that the number of people primarily working from home has tripled over the past three years. As of 2019, approximately 9 million American workers were home-based. By 2021, this number had risen to 27.6 million. The District of Columbia has the highest numbers, at 48.3%.
BusyBox smart signs are perfect if you're among the millions of people now working from home. The company's latest BusyBox D incorporates a 1280 x 480 HD LCD screen, along with a 10,000 mAH battery that has USB-C fast charging capabilities.
Your BusyBox D can be used as a standalone unit or grouped with multiple devices throughout your home. In addition, the improved BusyBox Control App supports both iOS and Android devices, and you can turn your signs on or off automatically according to your online calendar status. You can even use Siri or Google Assistant for voice activation.
About BusyBox Corp
The company's full product line now includes the BusyBox S (standard), the BusyBox D (digital), the Busybox Remote, and the BusyBox Button. Development of the BusyBox P (pixel) is currently underway, and expected to be in full production by January 2023, depending on chip availability. The upcoming pixel variant will include an RGB addressable LED array, along with all the neat features you get in the BusyBox D.
One home worker recently stated: "When my BusyBox D arrived, the quality of the HD screen blew my mind. The overall build quality is better than I ever imagined. We're using it all over the house, and it also looks great in streams of my podcast."
Improve your productivity at home with the world's first smart signs from BusyBox!
Order for Christmas now. Check out https://shop.busyboxsign.com so you can learn more.