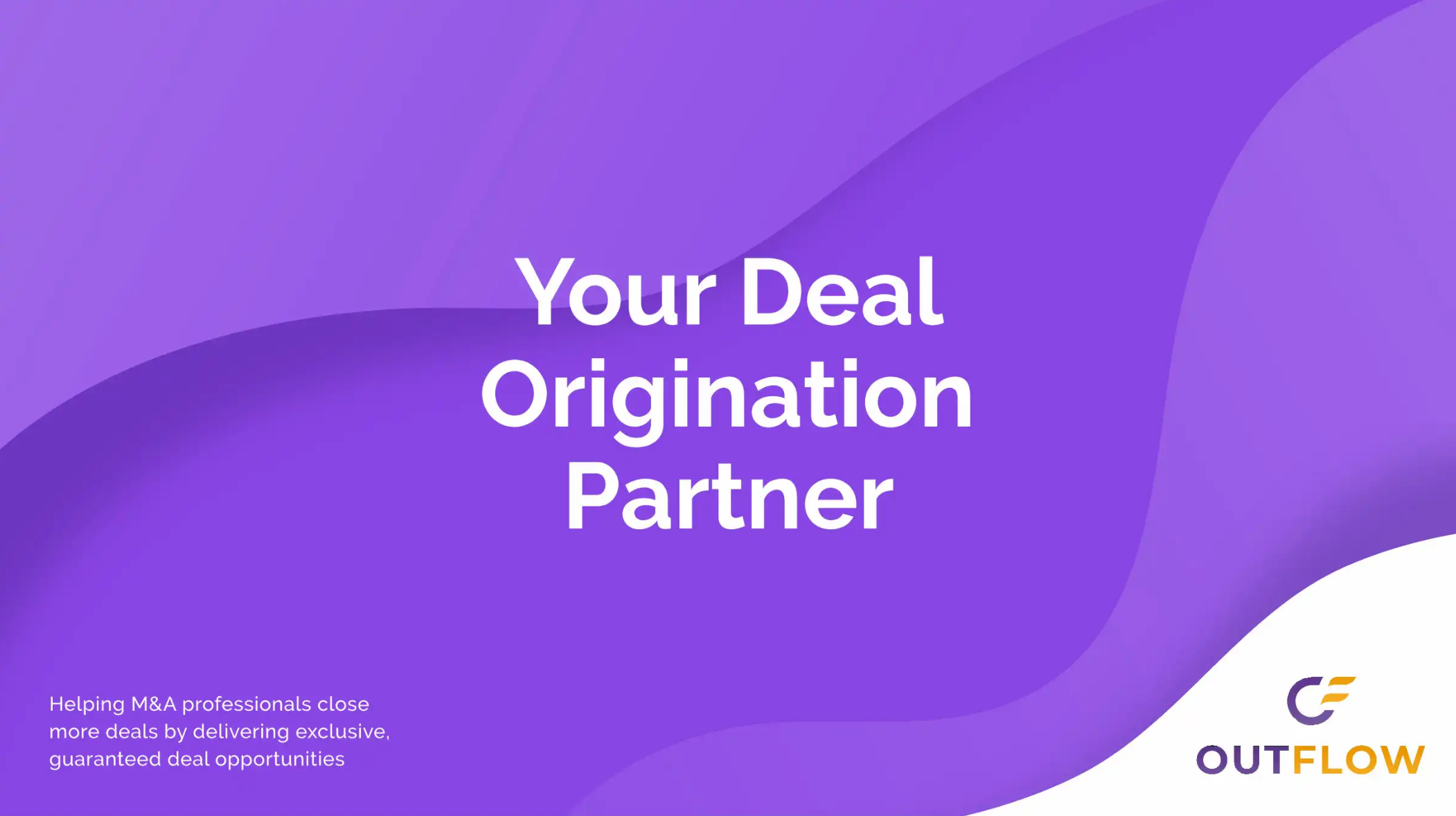 Stop wasting precious labor and resources searching databases for your next private equity investment! Let the OutFlow platform connect you with the best prospects for your firm so you can focus on closing deals!
The deal origination partner can enable your PE firm to secure investment partnerships, as well as monitor your pipeline's value from a single interface.
Book a call with OutFlow today by visiting https://outflow.agency
With OutFlow, you can access a database containing accurate, verified information on the latest sector-specific opportunities. The platform can then compile your PE firm's total contacts and leads and enable you to track the progress of your investments through the pipeline.
The agency will conduct the outreach on your behalf by making contact with your prospects and securing meetings for you. Once verified, these opportunities are handed off to your firm's team.
The results-driven process guarantees a specific number of qualified deal opportunities on a consistent basis. The deal origination partner can help you make contact with a greater volume of opportunities, enabling you to find established companies and franchises that you can buy, revitalize, and sell.
OutFlow will consistently generate opportunities that help your PE firm reach its targets. Moreover, it reduces labor costs involved in searching for and qualifying investment opportunities. By eliminating the time spent searching databases and pursuing unreliable leads, you can focus your operations on nurturing your investments and building your sales pipelines.
About OutFlow
OutFlow is trusted by over 200 private equity professionals, investment banks, and M&A experts. In 2020, the platform won the Origination Product/Service of the Year award from The M&A Advisor. You can browse a number of case studies showcasing firms, brokers, and investors that partnered with OutFlow and maximized the value of their deal pipelines. The site also features a range of M&A and private equity resources, including 'Understanding the True Value of a Sales Pipeline and How to Realize its Full Potential'.
A spokesperson for the company said, "The more people you talk to, the more people you do business with. It's that simple. At OutFlow, we keep your calendar busy with prospects wanting to speak with you."
With OutFlow, you can secure more leads without the hassle because someone else will do all the heavy lifting for you!
Sign up for the deal sourcing platform by visiting https://outflow.agency